Navigating All Seasons Of Love And Relationships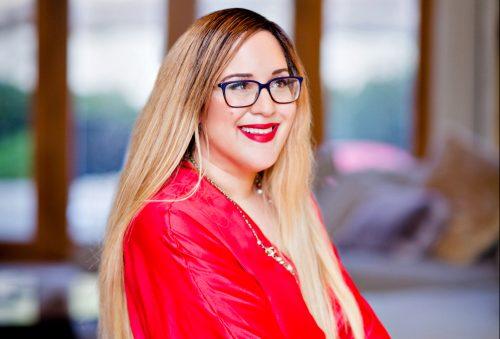 Nicole Moore is a love coach who helps powerful, influential women find their ideal partner. Using her signature Love Works Method, she's helped hundreds of women find lasting love fast. One of her clients, who was single for 10 years, found her dream man in less than three months.
During our Power Hour with Nicole Moore we discussed navigating all seasons of love and relationships. Nicole believes women can succeed in finding and maintaining healthy love as a millennial, so we talked through how to do it. Nicole also shared tips for women married, in a current relationship, or somewhere in between, to help build and sustain healthy bonds.
Nicole on finding "qualified" men to date:
"The truth is, there is no one special place to go to meet men who are equals. You can meet them via any avenue whether it be a dating app, in the street or at a business meeting. The key is this: just like you would FOCUS on the results you want in business and not let temporary setbacks get you down, you must do the same in love. Put the blinders on. Don't let what you're seeing detract you from your vision. All the guys who are not what you want don't matter so stop giving them emotional energy and attention."
Nicole on being intentional when dating:
"Most people think [dating and finding a partner] is up to chance. It's not! Your focus, intention, energy and decision to have what you want really DO have an effect on what you receive in your love life."
Here is a statement that resonated with our INSIDERS:
"Comparison really is the worst! So, here's the thing. The ego mind we all have will try and tell you that you're a loser for being single and everyone else has it better. And then when your'e in the relationship, it will try and convince you that everyone else has it better. So it's key to realize that the idea that other people have it better is just an ego idea and it will try and take root no matter what your current life situation."
Article continues below advertisement
Ambitious women want love and healthy relationships too, so we were happy to have Nicole's expertise shared in our community. You can Nicole on Instagram at @nicolemoorelove You can find her on the web at www.loveworksmethod.com If you have more questions or are interested in support, you can email her at nicole@loveworksmethod.com