7 Tips for Women In Their 30s Who Want To Become Moms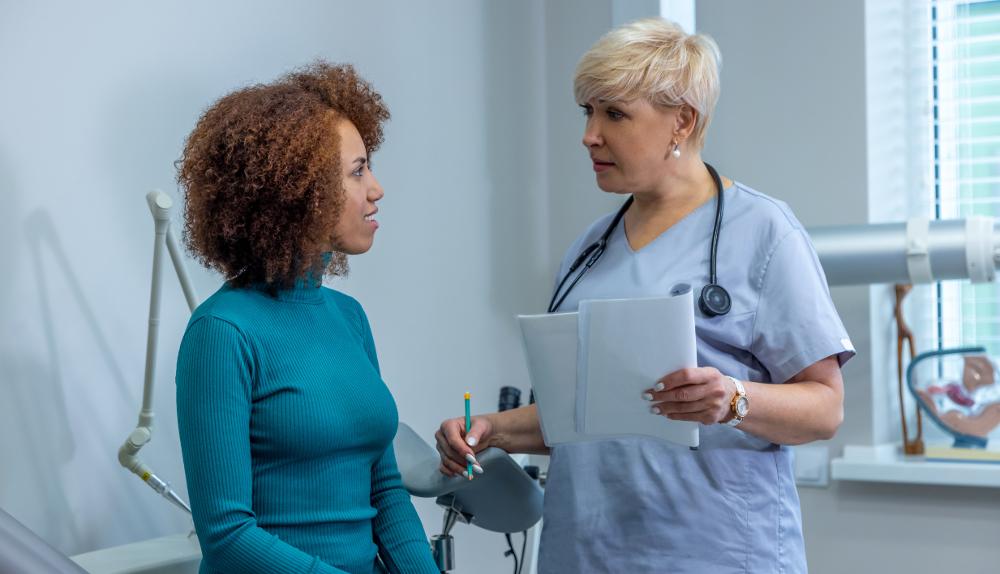 If you're a woman over 30 considering becoming a first-time mother, we have good news: You're not alone. A January 2023 report from the Centers for Disease Control found an increase of first-time mothers in their 30s and 40s.
Whether you have been focused on building your career, paying off student loan debt, planning for parenthood with your partner, or haven't yet met the person you want to raise kids with, knowing where to start in your journey to motherhood can be a daunting task.
Dr. Amber Thornton, clinical psychologist and founder of Balanced Working Mama, shares tips on how to prepare for motherhood in your 30s:
Establish your "non-negotiables."
If you are struggling with figuring out where to start, Thornton recommends writing down your "non-negotiables."
"It's important for women who are considering motherhood to establish what aspects of their lives they want to be intentional about maintaining as they venture into the journey of motherhood," she said. "As you age, you have more time and capacity to grow yourself and explore your interests and desires, including what works for you and what doesn't. It's good to establish those things before you have children because after you have them it can be difficult to tap into that."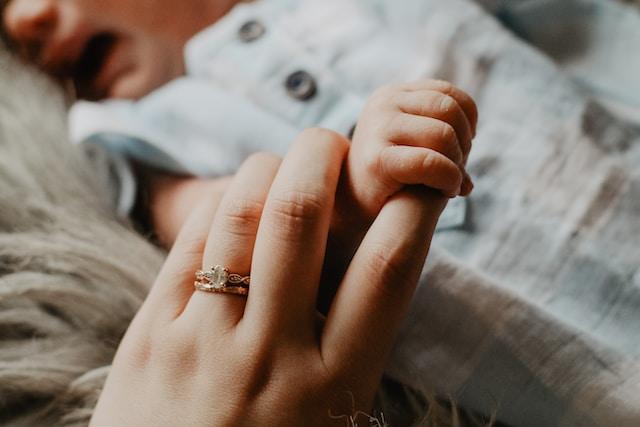 Article continues below advertisement
Prepare yourself for change
The journey to motherhood includes myriad changes, some of which you can plan for and many of which you cannot.
"Make sure you are ready to accept the changes that will come throughout this journey," Thornton says. "Changes within yourself, changes outside of yourself – whether it's a change in terms of your support system or how you go about seeking success in your career, be ready and open for those changes."
Women in their 30s tend to be more established in their careers and more financially secure, and that helps them better handle these changes.
"As you age you develop ways to cope with life stressors, which will help you navigate the large changes that are to come," she says.
Practice asking for help
Being vulnerable with the people in your life may be challenging, especially when it comes to asking for help and support. Through the process of motherhood, Thornton says, there will be many things that you no longer have the capacity to handle.
"Begin practicing the habit of asking for help, communicating your needs to your support system and delegating tasks to other people," she says. "If you take the route of freezing your eggs, you're going to have to free up time for that process and ask for help, and now is the perfect time to start practicing."
Article continues below advertisement
Egg freezing can provide much-needed peace of mind
Make an appointment with a fertility specialist to figure out the health and viability of your egg reserve so that you can get that much-needed clarity about your motherhood timeline. According to a September 2021 study published by the American Society for Reproductive Medicine, the Covid-19 pandemic sparked at 39% increase in egg retrievals in the U.S., likely sparked by "pandemic-related reevaluation of life goals, changes in financial status, and/or alterations in workplace flexibility."
"Egg freezing is a great option for women who need to wait because they have other priorities that they need to address first, like education, career, health issues or family obligations," Thornton said. "If you know people in your life who have gone through that process, I recommend having a conversation about it to learn about what it was like for them and develop an understanding of what it might be like for you."
Article continues below advertisement
Determine what your support system looks like.
As you prepare for motherhood, Thornton recommends having conversations with the people who will become your support system.
"Having regular discussions with your support system about what life will look like through this process will help the people in your village better understand your needs," she says. "They will also be able to spot warning signs from you when you need extra support."
Even if you do not have a co-parent or romantic partner, it doesn't mean you can't build a strong support system. Establishing your "village" allows different people to help you with daily, weekly, or monthly tasks.
"Whether it is a god parent to your child, another family member or friends who have been there for you and are committed to supporting you through this process, it's important to really carve out and solidify what your support plan will look like," Thornton says.
Article continues below advertisement
Develop a wellness plan.
Women in their 30s tend to be more comfortable in their own skin, Thornton says, anfd tend to care a little less about what other people think or what society thinks. They are more comfortable being themselves. That is helpful as they journey into motherhood because they can be better suited to make a plan and stick to it.
"Having a wellness plan for yourself that includes new indicators for success is crucial, because women in their 30s often have an established career and the indicators for success will shift and change as they venture into motherhood," Thornton said. "It's important to identify how you will continue to take care of yourself through this process."
Therapy can provide helpful tools.
Therapy can be beneficial to all people, especially those exploring a significant life change. "[It's] really important at a time like this, because there are so many challenges to established beliefs and mindsets that they'll have to navigate, as well as mental and emotional changes that will arise," she added.