5 Triumphant Books To Inspire You To Dream Big This Year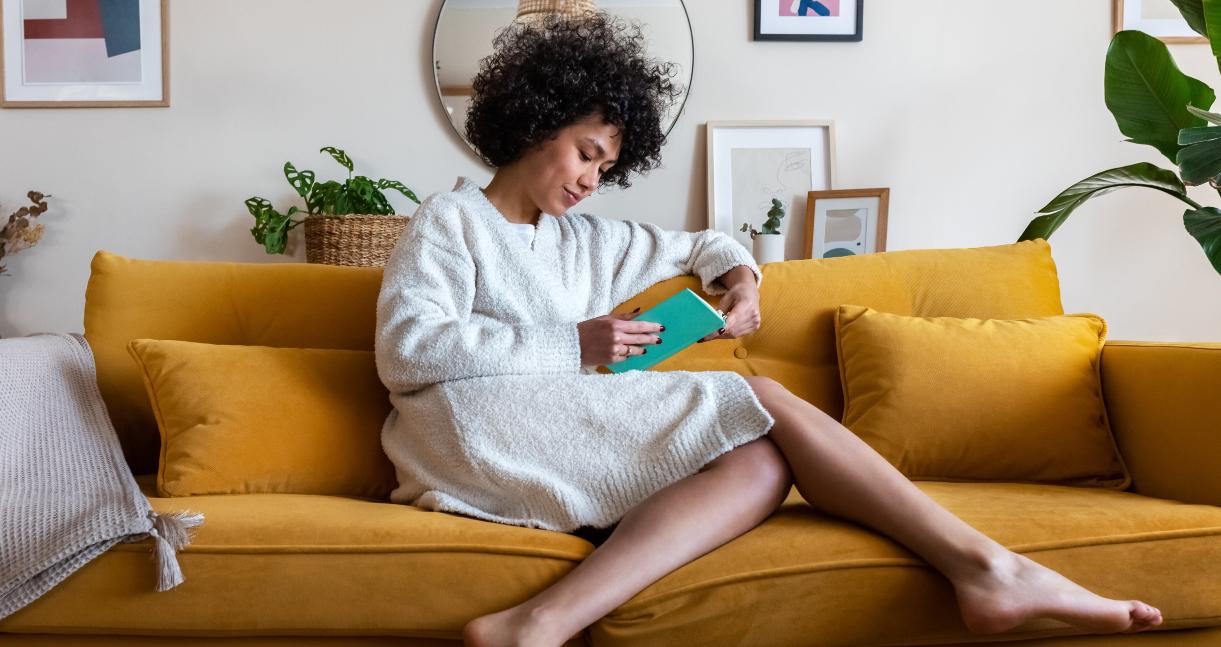 This year has definitely come and gone a tad quicker than many of us would have liked, but it's good to be able to look back and say you made it and to look forward to the better that's to come. If you're like me, you're adding a book or two or 10 to your wish lists that will be perfect for prepping for a great new year. And what's better than getting into the inspiring stories of Black women are not only meeting life's challenges head on but triumphing and coming out on the other side to advocate for and empower others.
The books on this list are definitely worth checking out if you're into seeing progress and tenacity manifested through action. These stories are all about authentic and reflective storytelling that will keep you turning the page and prompt you to escape into a sense of mindfulness about your own life's path, your goals and the choices you're making to take up space in your own purposeful lane.
UpHill: A Memoir By Jemele Hill
Written by a media industry vet, podcaster, producer and former ESPN host, this book centers around Hill's journey growing up in Detroit, her battle after telling it like it is about a certain infamous president whose last name begins with a "T," and other issues of family, career and faith. She's an award-winning sports journalist who knows more than a thing or two about pushing through and using your voice unapologetically, and her book provides riveting tidbits that should both intrique and enlighten.
Article continues below advertisement
On The Run: A Prisoner's Fairytale By Sushana Cole
A native of Jamaica, Cole rose from humble urban realities to start her own cosmetics and beauty brand, all while facing a thrilling challenge that cost her her freedom. Her story is a testament that sometimes you have to just play the hell out of the cards life deals you, face the repercussions of your mistakes head on, and forgive yourself for the growing pains of rebellion, all while renewing your vision of your life. Awesome quick read for a dose of drama, inspiration, and empowerment.
The Light We Carry By Michelle Obama
Now that we're in the era of post-White House Mrs. O, when the former first lady is unapologetically rocking box braids and long embellished nails, it's great to get more awesome tidbits about her life, what drives her, and how she has been able to push through challenges, changes, and power. This book is definitely a great follow-up for Becoming that will remind us all why she was the best person for the job of the first Black woman to stand alongside and lead a U.S. president.
Article continues below advertisement
Proud Shoes: The Story Of An American Family By Pauli Murray
This book will have you second-guessing everything you might have known about Black identity, family, and culture, and in a good way. Murray is a pioneering author, feminist, activist, lawyer and poet who who savvy for storytelling and research was well before her time. She relays the history of her biracial family's Northern and Southern roots—dating back slavery and covering the lives of freed Blacks, enslaved, and her white lineage who were entrepreneurs, homemakers, property owners and educators— and allows you become to so engrossed in the saga, you'll think you knew each of them personally.
The Catch Me If You Can: One Woman's Journey to Every Country in the World By Jessica Nabongo
While this wasn't the wanderluster's how-to book I was expecting, I was delightfully surprised to find anecdotes and special memories from Nabongo's favorite places in the world. This book re-affirms—through photos and stories connected to some of her favorite locales both in the U.S. and abroad—why she was determined to visit all 195 countries in the world and how we can all overcome fears, road bumps, and hang-ups to make our wildest dreams come true.