No Ceilings: Hillary Clinton Launches New Project To Empower Women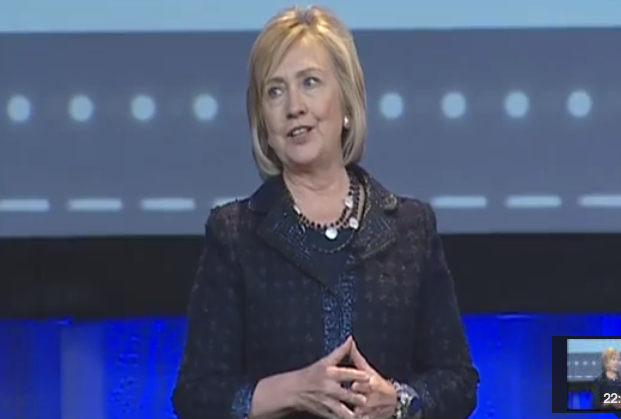 By
Vitamin W
Nov. 20 2013, Published 5:49 p.m. ET
Change continues to be on the horizon as Hillary Clinton vows to continue the work she set out to do almost 20 years ago–making sure women and girls are leading the way.
"I believe women can be agents of change, drivers of progress and makers of peace," Clinton told attendees at the 2013 Pennsylvania Conference for Women.
Although the project is aimed at women and girls worldwide, Clinton emphasized that she plans to focus much of her attention on women in the U.S.
Women still hold fewer than 17 percent of corporate board seats and account for only 4 percent of corporate CEOs.
Women are also dealing with economic stress and income inequality in America. "It's time for us to not only look at how far we've come but how much more still needs to be done to elevate women and girls," Clinton said.
Breaking those glass ceilings are equally as important as restoring "a floor that no longer exists under so many of our fellow Americans," she said.
She is launching the project through the newly renamed Bill, Hillary and Chelsea Clinton Foundation, which is modeled on the work her husband has done through the global initiatives to harness and direct private resources toward measuring the progress that women have made, and to "bring abuses out of the shadows and raise global consciousness."
Clinton echoed many of the themes she stressed during her tenure as Secretary of State and First Lady. Watch the speech.