Odyssey Media Presents the In the Black Tour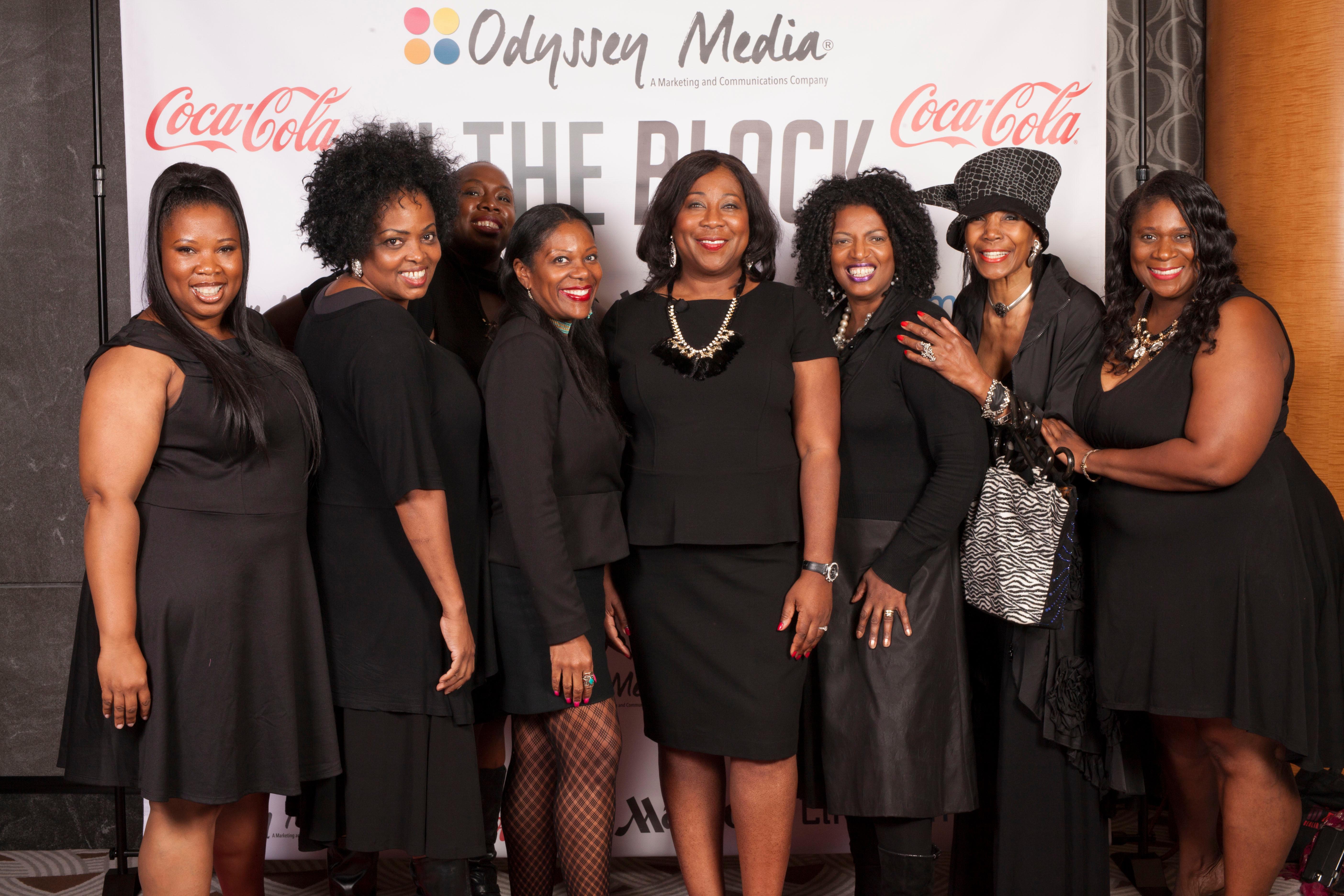 Odyssey Media CEO Linda Spradley Dunn and attendees
On September 30, 2015 The Ritz- Carlton in Battery Park, New York City was filled with corporate executives, attorneys, physicians, and small business owners. This may appear the standard since The Ritz-Carlton instantly conjures images of class, status, and prestige. However, this event was unique because instead of the typical white male prototype associated with those titles, the room was filled with multicultural women with passion and purpose.
So what brought these phenomenal women together? Odyssesy Media hosted its first annual in the "In the Black" tour. Odyssey Media is marketing and communications company founded by CEO Linda Spradley Dunn. Its connects and empowers influential and affluent multicultural women around the world.
The In the Black Tour connects women business owners, entrepreneurs, and professional women in transition with tools and discussions they truly value. The event started of with a cocktail hour for networking It was an hour of small bites, cocktails and fellowship. From in depth discussions on mental health issues plaguing women to how handsome Morris Chestnut was in the recent movie The Perfect Guy the networking flowed seamlessly. No one stood in the corner alone at the launch of the In the Black Tour.
After the cocktails the attendees were treated to presentations filled with invaluable tips and tools. Odyssey Media CEO, Linda Spradley Dunn welcomed the attendees. Essence Editor at Large and beauty expert Mikki Taylor led a very interactive session. Selecting audience members, Ms. Taylor showed women how to take their little black dress to the next level and their careers with it. Ms. Taylor had an enviable table of accessories and accents on display. Demonstrating that a little goes a long way each volunteer from the audience was given a little pop to their little black dress.
Article continues below advertisement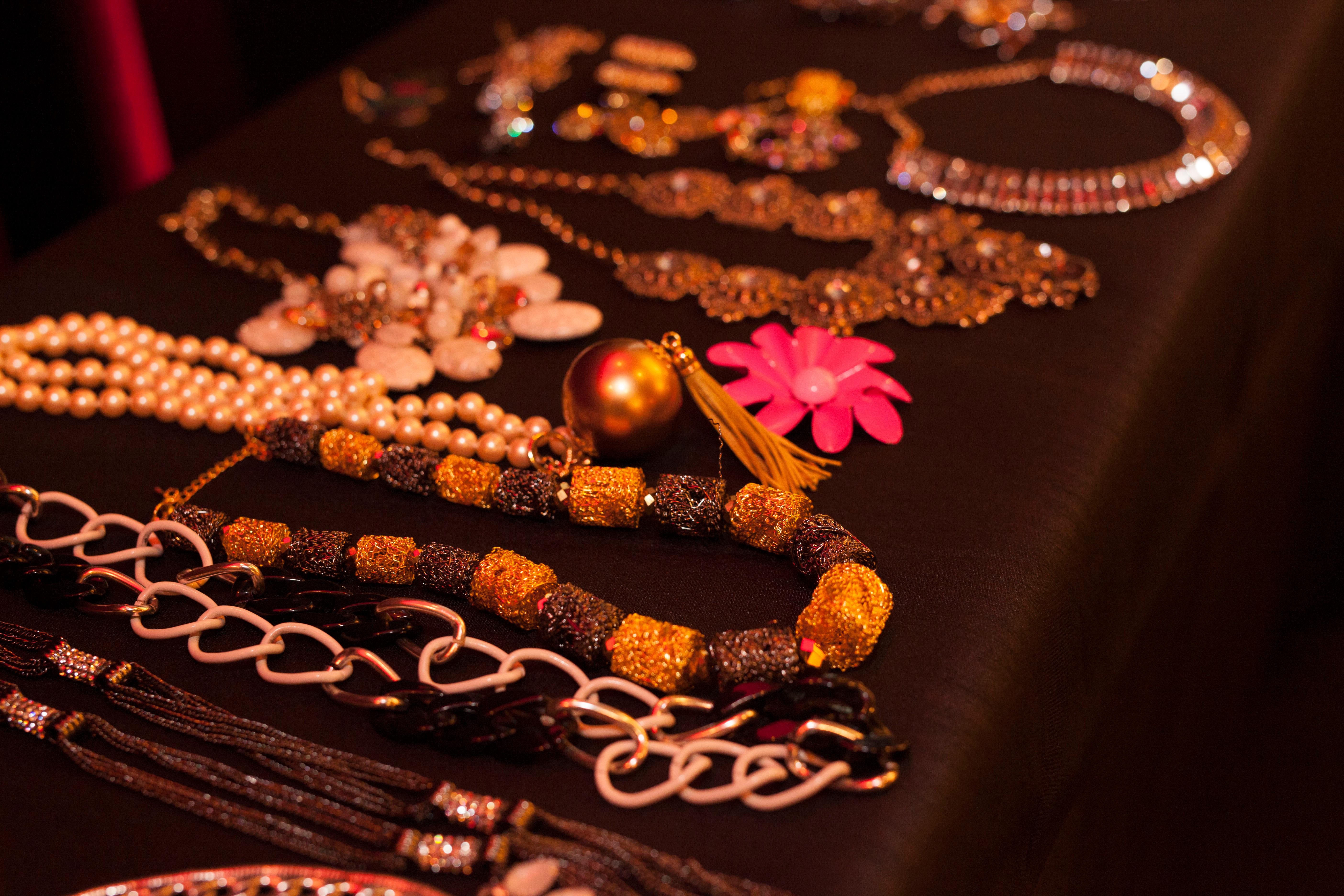 Mikki Taylor's accessories table
Business Coach Becky Davis encouraged the attendees to rid themselves of chicken friends (friends with limited vision) and "Boss up" so they may be able to fly with the eagles.
Her Agenda had an opportunity to speak with Becky Davis. She shared valuable advice for millennial entrepreneurs.
Article continues below advertisement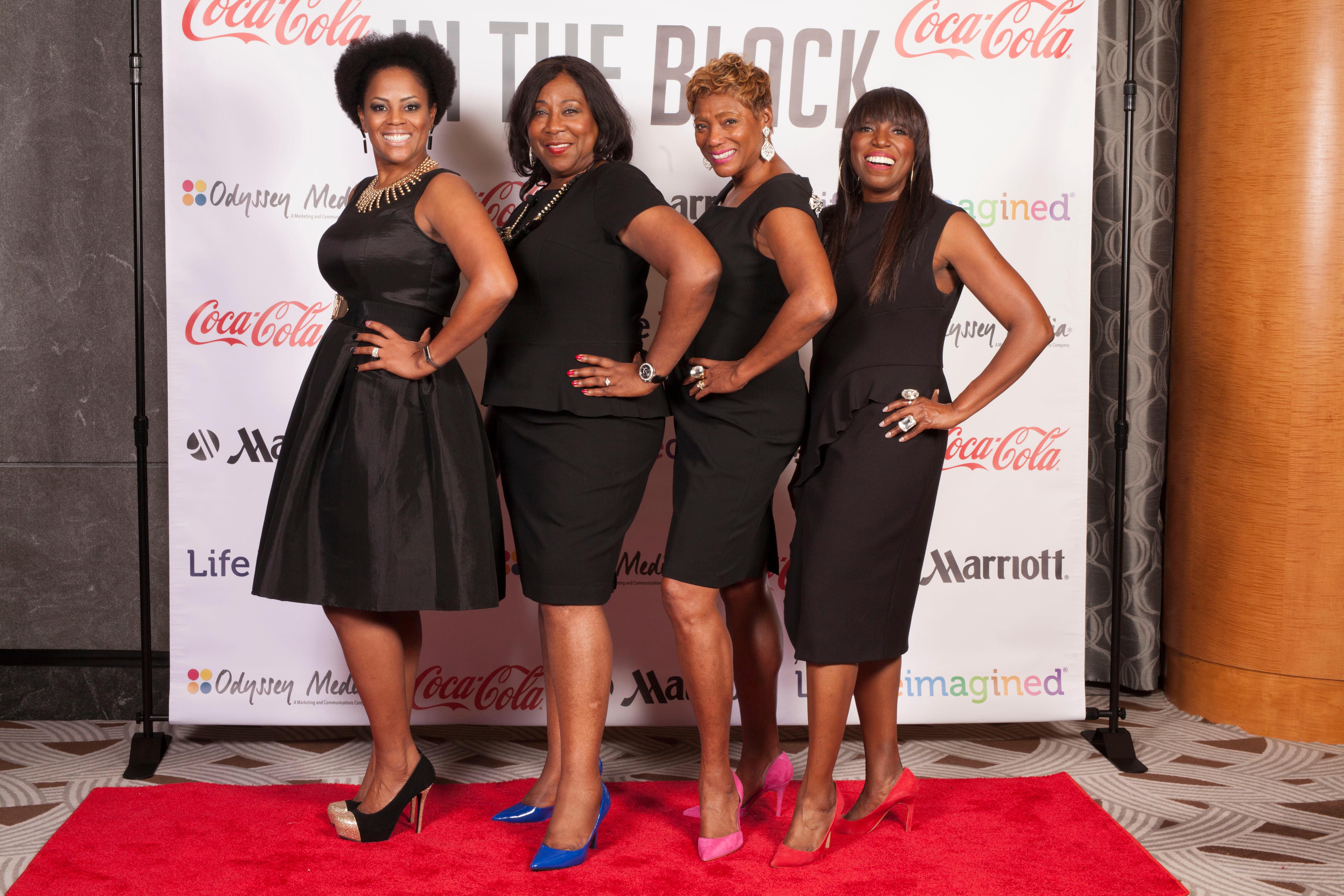 L-R Becky Davis, Linda S. Dunn, Cheryl Walker-Robinson, and Mikki Taylor
Article continues below advertisement
Her Agenda: What advice would you give to aspiring millennial entrepreneurs?
Becky Davis: Plan, lay out a foundation. Ideas drive millennials, but an idea will only take you so far if you don't have a plan and strategy. Make sure you know the business side of whatever adventure you're doing.
Her Agenda: You have an e-book "4 Ways to Fund Your Start Up Business." Where do you recommend millennial women go to look for money for their businesses and how to present themselves when they find it?
Becky Davis: Self fund. Start side business and put that money to start your entrepreneurial ventures. Then move on to friends and family. After that prepare and know your business. Then you can present to investors and venture capitalists. When presenting to investors, I find a lot of women don't know their business. You need to be able to answer questions about where your business will be in 3yrs, if an investors gives you a sum of money, what exactly are you going to do with it and how will the investor see a return on their investment. Know how revenue will come. It's not just know the skill or talent itself, its knowing how to work your business not just in your business.
Article continues below advertisement
Her Agenda: How do you recommend millennial women take that first step of educating themselves about knowing the business?
Becky Davis: Do some self education. It's always good to stretch yourself. You are going to have to invest in your own personal development. Get a coach. Someone who has already made the mistakes and who can guide you.
Her Agenda: To be an entrepreneur requires discipline. Are there any non-negotiables in your daily routine that set you up to be successful?
Becky Davis: A daily to do list. Not a master list, that can get overwhelming. Take a master list and break it down into a daily written to do list. A daily to do list allows you to check things off and feel accomplished.
Her Agenda: What is your personal motto?
Becky Davis: Think bigger, go harder so you can live better. That is my motto and my creed. Think bigger is taking your thoughts one step further than where they are now. Go harder means to push your self out or your comfort zone. When you do those things you can live better.
The In The Black tour will continue through November 18. Making stops in Philadelphia, Detroit, Atlanta, Los Angeles, and wrapping up in Miami. Find out when the tour makes a stop near you here: Your Agenda.