Office Appropriate Gifts Your Co-Workers Will Actually Use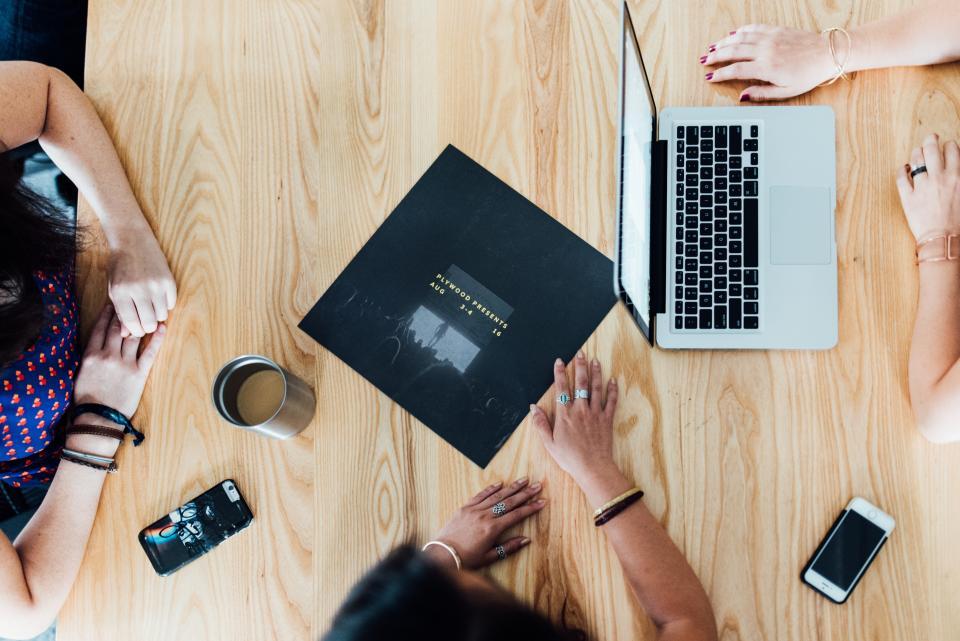 Balancing the aspect of office appropriateness with practicality can make it tough to determine the right present, but we've come up with some great ideas that will do the trick, whether you're buying a gift for a retiring boss or need something for an upcoming office gift exchange.
We all know the afternoon slump, usually combated by the umpteenth cup of coffee and a trip to the office vending machine. Unfortunately, this habit can have terrible consequences on our health and our waistlines. If you want to keep your colleague snacking and happy, consider purchasing them a subscription to Graze. This snack-happy company puts together weekly snack packs that contain healthy, nutritious, and most importantly, delicious offerings, including nuts, dried fruit, and other delicious accoutrements.
Sometimes a long, stressful week means that Friday night cocktail is well deserved. If you're shopping for a gift for a supervisor or employee who openly professes their love for a particular alcohol, you can't go wrong with the purchase of their favorite libation. Instead of running to the grocery store or liquor mart and grabbing the first bottle you see, make the gift a little more personal. There are companies that allow you to etch messages and images on the alcohol bottle of your choices, like personalized liquor bottles here. This makes a traditional gift more modern and more thoughtful, and will likely remain in the office on display for months and years to come, even after all of the contents are sipped dry.
Article continues below advertisement
Okay, you're right, an office plant is the furthest gift idea from original. However, it's still a viable gift choice for several reasons. For one, we all spend far too much time indoors—it's the nature of the job. Bringing in some greenery and vegetation can help us feel more in touch with the outdoors. Plants also have some utility that any office worker can benefit from. In numerous studies, it's been found that plants purify and improve air quality in office buildings, meaning you're giving your colleague the gift of breathing better—could you think of anything more thoughtful?
If you're looking to provide gifts for a group of employees, instead of focusing on individual items, look for shareable options that focus on experiences instead of material items. It might be a night out on a sunset cruise with drinks on the company, or it could be a company trip to a local sporting event like a basketball or baseball game. If you're really looking to splurge, consider purchasing an experience gift from a website like Excitations.com. You can browse the site for a variety of different activities and experiences; everything from white water rafting to hot air balloons to Ferrari racing is available. Depending on the amount of employees you have and are purchasing for, you'll find a variety of different local activities that will fit the bill. Choosing a gift like this does more than show your appreciation; it provides a venue for employees to bond and build better camaraderie, which can help output and flow in productivity.
We all know the hours can drag on in the office, and if you want to brighten up the week of your employees or colleagues, a surprise delivery will almost always do the trick. Whether you go all out and have a lunch catered or sign up for a delivery of fresh cookies from Tiff's Treats, rest assured the office will be abuzz with excitement when that special delivery shows up.
Navigating the world of office gifts doesn't need to be stressful; keep these ideas in mind and make your gift a pleasant surprise that will have colleagues and employees alike beaming.
[Editor's note: This is a partner post.]