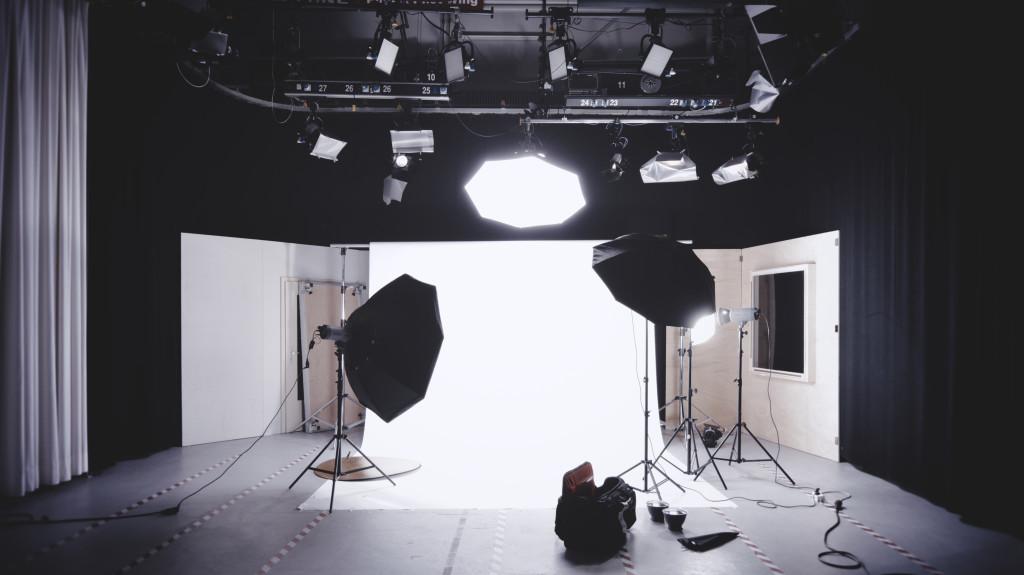 Op-Ed: Black Faces And Talent Are Present But Remain Misrepresented, Unrecognized
By
Tieara Caron
May 3 2017, Published 11:27 a.m. ET
Growing up, my mom would always tell me, "as a Black woman, you have to work twice as hard as anyone else because you already have two strikes against you. You have to be twice as good, just to be good enough."
She instilled this notion in me from an early age and I never understood why or the magnitude of relevance it would apply to my life. Now, as an adult, I've learned throughout years of sisterhood, I was not the only little Black girl who had these heart to heart pep talks with family, we all do. This is our reality; it is a necessary conversation for any and all Black people in America.
Black representation in media has been historically restricted to playing stereotypical roles such as slaves, hoodlums, poverty-stricken felons, and other underprivileged roles. This is not to say those are the only roles we're "good at" or given, but it speaks to the box the entertainment industry, as well as our country, has placed us in. It's a box we continue to try so relentlessly to break free from.
After the debacle of this year's awards season, post-Grammy and Oscar's, there are some remaining disappointments such as Beyoncé losing to Adele for Album Of The Year, Casey Affleck taking home the award for Best Actor instead of Denzel Washington for his leading role in Fences. As well as the premature inaccurate announcement of LaLa Land's mistaken fake-out win, overshadowing Moonlight's Best Picture win (a film with an all-Black cast). I find myself wondering, is representation enough?
Article continues below advertisement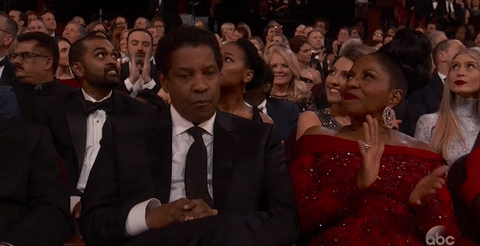 With the tense political climate following last years' #OscarsSoWhite, where the Awards show nominated white-only actors consecutively for two years among the midst of the #BlackLivesMatter, our musical icons and celebrities are using their platforms to lead the resistance.
It is evident that with these awards shows and in our country, Black artists (and Black people) are tolerated, but not celebrated. Although we may have a presence at the awards shows or depictions in the media, these are designated seats at tables where we are only made to fit into stereotypical roles and play our parts as such, continually coming secondary to white supremacy – never actually on top.
Article continues below advertisement
Beyoncé didn't win Album of The Year for her powerful visual album, Lemonade. The album was a melodic voice for our community's daily struggles and racist encounters and it was deemed too controversial and anti-white or anti-police to those who does not live within the realm of Black America.
Beyoncé isn't the first musician to vocalize thought-provoking messages reflective of the Black reality in America. Nina Simone's music was all about just that. The New York Times recently referenced an interview, with Nina Simone who once said, "An artist's duty is to reflect the times," by which she meant, basically, politics of the day, and in her case, racial politics. "I think that is true of painters, sculptors, poets, musicians," she added. "As far as I'm concerned, it's their choice, but I choose to reflect the times." This is a part of our history and legacy.
Article continues below advertisement
Both of Beyoncé and Denzel Washington's peers, Adele and Casey Affleck thanked them for their talents; acknowledging their presence and immense skill as artists during their award acceptance's speeches.
That acknowledgement further confirms that we as a nation see that there is a problem in our society, politically, socially, and culturally so how can we change this? This isn't to say a Black female artist has never won Album of the Year or that a Black Man has never won Best Actor for a film, in fact, Denzel has won this award before, it is to clarify that these wins are very few and far in-between and much more deserving. Black faces and talent are present but remain misrepresented as we are not being recognized in equal light or acclaimed prominence.
Article continues below advertisement
As a musical icon, Beyoncé's Lemonade reminds the nation of the bigotry tendencies that are repetitive racist mistakes made continuously throughout our American history. Suggesting that as Black people, as a community, we still have to fight for our equal representation and respect in all forms. Our country founded on the basis of white patriarchy is reverting back into its discriminative bad habits. We are lacking diversity on the big screen, in the office and in our daily lives.
Representation is not enough if Black people and artists are prevented and constantly downplayed or overshadowed as if our Black presence is all that is needed to pacify us. Although Lemonade did win Best Urban Contemporary Album and not Album of The Year, it shows the irony and hypocrisy that her album was, indeed qualified enough to be the Black album of the year for Black America, but not the album for all Americans.
Article continues below advertisement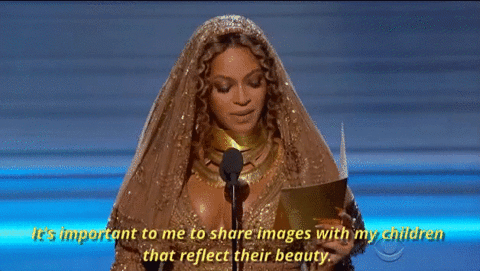 The facts are the Academy's voter committee is primarily made up of old, white, and uncultured men whereas many pop-culture references and trends derive from Blackness.
Inclusion in the entertainment industry has been an on-going battle between actors of color who come from marginalized minorities and communities. This is the exact reason why we've gone as far as to create our own awards shows to validate our peers and ourselves to give credit where credit is due, to represent properly and more accurately. This is how we truly celebrate us.
Article continues below advertisement
The Black community has always created spaces, places, and trends for us, by us and the entertainment industry also receives the F.U.B.U. stamp of approval with an array of Black award shows such as the BET awards, NAACP Image awards, Hip-Hop Awards, Soul Train awards, BET honors and much more.
Article continues below advertisement
Media plays a large part into the socialization of our subconscious, conformities, and commonalities. Black actors being underrepresented with nominations and no accolades perpetuates the fact that the whitewashing of Hollywood limits actors of color from advancing or sustaining their careers due to restrictions placed upon them.
Recently, Congressmen have called on the academy to diversify the awards: "Though the talents of African Americans have been recognized throughout the Academy's history, overall progress in the entertainment industry — like many other industries — has been uneven and mirrors our society's struggle for diversity," the congressmen's letter said.
Unfortunately, we become threatening or anti-American if we are anything but the stereotypical subservient props for media to use or abuse. America is a very diverse country but does not emulate that simply because the media, its award shows, and America are blinded by a bias. This misrepresentation practices narrow-minded subconscious prejudice with rebuttals echoing that Black artists' (and people) presence and nominations are merely enough. However, we don't want to just compete when we deserve to win, we're at the table to eat and be well fed. We deserve to have a seat at the table, eat at the table, and ask for more until we're full.
Even when our biggest idols are blocked by white inclination or when having two strikes counts against us, we still will win as our hard work and dedication will pay off so, keep working and stay gracious.