Op-Ed: There Is No Safe Space In The Workplace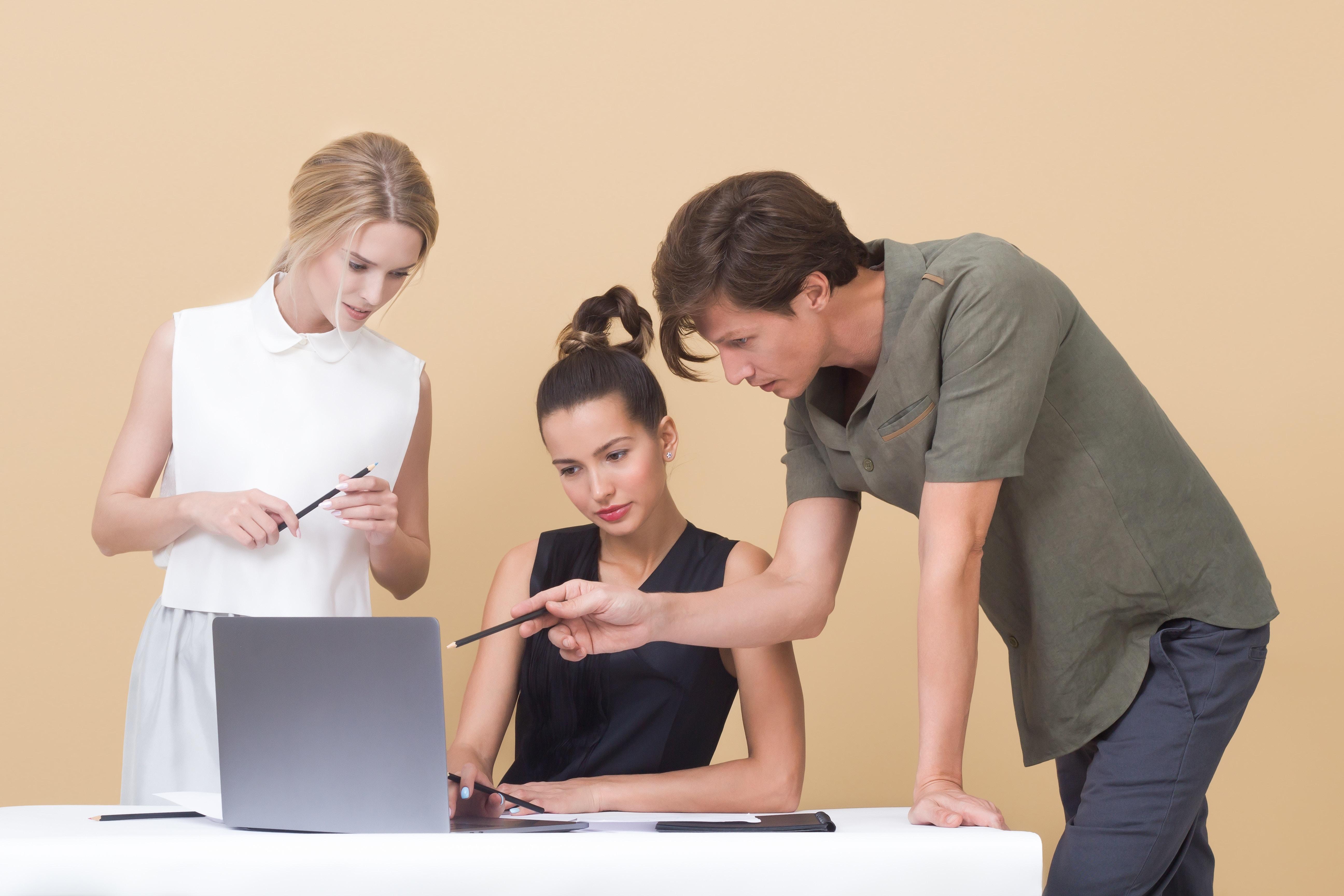 Grace's greeting was so inviting on the first day of my new job that I walked to my desk confident I would love working there. She was a long-term temp; 9 months at the time and was well-versed in the company. Delightfully, she guided me to the supplies closet, introduced me to others through an office tour, and returned to her front desk seat knowing she was great at her job. Grace was always smiling; never uttered a mumbling word even when people acted rude and privileged as she assisted them. I don't know how she did it all without cursing someone out but Grace always gracefully saved face. We would come to find out that apparently, this was all in vain.
Just three months after meeting Grace she informed me that she received a month's notice of termination. She was being replaced by a permanent employee. In confidence, Grace expressed to me her devastation in the notice. She revealed that for many times she held her tongue, sacrificed her inner peace, and authenticity to stay gainfully employed. She shared with me how she always expressed her interest in seeking a permanent position at the company, but her request had seemed to fall on deaf ears. Unfortunately, she was only qualified for clerical positions and there were no other openings. Being new to the job myself, all I could offer her was my reference, my promise to keep her in mind for other opportunities, and my sincere empathy.
Grace's termination and departure deeply affected me and provided a few major takeaways. From it, I learned to change face more frequently and to change my mindset.
Remember your position in the game
Throughout my career, I have turned to women leaders for advice on how to make my presence known, advocate for myself, and how to manage adversity and ambition. I always received the same feedback, "Remember you're in this for long haul, show them you have patience and class, show them you're fierce." They would suggest that I save face and play it safe appropriately until the time was right to speak up.
Article continues below advertisement
While I followed this advice, I now realize the bottom line for all women is that we must remember that whatever our position is in our workplaces, we are all playing the same game and the best player is often the skilled and unpredictable one. We have to change our faces as we change the game. I am not blaming Grace in any way for her termination, however, I now think she may have saved face just a little too much. Maybe no one gave Grace any advice on how to play the game.
Grace was expected to be graceful at all times including through her termination and she did just that. Her everlasting grace did not save her and may have done more harm than good. As women, we are often dealt an unfair hand. But as players in this poker-like game in the workplace, we have to know when and how to hold 'em, fold 'em and walk away.
You're really just a temporary employee
Considering Grace's termination, I also changed my mindset on my position and how I wanted to be seen in the office. Even though I was fairly new in a so-called permanent position, I knew not to get too comfortable and to not let others get too comfortable with me.
Article continues below advertisement
While we may not be labeled as temporary employees, truth is, every employee is a temporary employee. As nontraditional as it may seem for a woman to enter a relationship as though it is temporary, it serves us better to enter our working relationships with this mindset. I had fringe benefits but my non-clerical, higher paying position was just as replaceable as Grace's "temporary" administrative position. It is temporary and there is no safe place in the workplace.
There is no safe place in the workplace
Grace's experience can be a learning experience for many women trying to find that safe workplace. Every day, she accentuated the office with her pleasantry, proactivity, and outstanding performance but that did not help secure her desired permanent position. I recently read a research article that claimed women are better than men at creating safe, respectful workplaces. While women continue to make remarkable strides to create respectful workplaces, we should not get too comfortable believing that our workplaces are safe. While the presence of women can be like presents to men in the office, we have a responsibility and the added pressure of proving that we are more than stationed beautifully wrapped gifts or office decor.
We do not have to stay in these woman places that we create or imagine. We have replaceable and temporary positions that we can choose to accept, self-appoint, and define. If we enter our working relationships with that mindset, we are better equipping ourselves to handle our exits, with grace.