Oprah Doesn't Use An Alarm Clock & Other Surprising Things We Learned About Her From Fast Company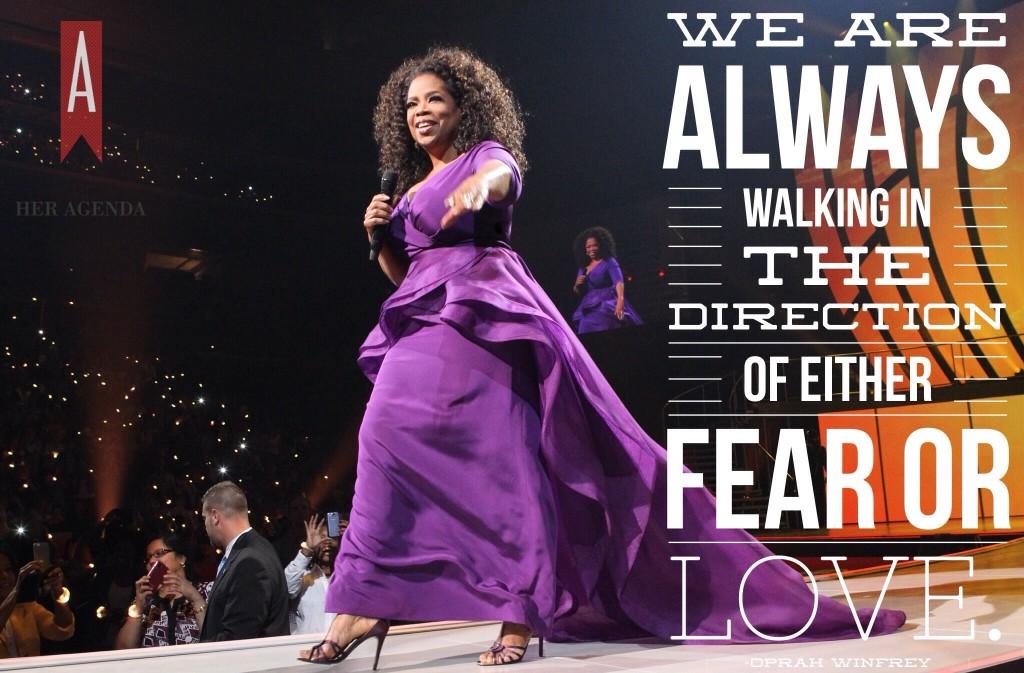 Oprah Winfrey is truly living the dream. She worked hard, built her name, made sure she owned her name, and went on to build an empire. The journey of course was full of ups and downs and you might imagine she has a lot going on but despite all she has on her plate she has more control over her schedule than ever. She set up OWN to be able to run without her constant oversight and has help from trusted long time staffers including Erik Logan, and Sheri Salata.
Winfrey tells Fast Company, "I try to surround myself with people who really know what they're doing and give them the freedom to do it."
1. She Doesn't Use An Alarm Clock
She tells J.J. McCorvey from Fast Company that she naturally wakes up between 7:16 and 7:23 am. She prefers not to use alarm clocks because they make her agitated. She says instead, "Everything begins and ends with stillness: a conscious awareness of my presence within the greater presence of all, whether I'm paying attention to the way the sun's rising, or whether it's misty out in the morning on the trees. When I wake up now I have the privilege of listening to real twitter."
2. She Hates Meetings
Don't we all!? She is so lucky she's at the level of her career where she has true freedom to dictate what she does with her time. Instead of taking meetings she gets very detailed notes by email from her staff. She recounts for Fast Company a time she even spent 20 minutes on the phone with Coretta Scott King to convince her not to fly in for a meeting with her. "And I go, 'Mrs. King, you should just tell me whatever it is on the phone and save yourself the flight,' " Winfrey says. " 'Whatever it is, I'm going to be more inclined to do it if you just ask me on the phone. Because if you come all the way here, if I don't want to do it, I'm still not gonna do it. And then you would have wasted your time, and I'm going to feel bad, and you're going to feel bad." She ended up granting Mrs. King's request by the way!
Article continues below advertisement
3. She Doesn't Use A Computer
She says she has not touched a computer for three years! Instead, she prefers to use her iPad mini. "I've gotten every kind of app that's supposed to help you keep up, but that means you have to check that thing every day! No. I don't do to-do lists. It's all right here [pointing to her head]. I have a wonderful chief of staff who every night sends me my itinerary for the next day. I look at that, put it in my head, and that's it."
4. Sometimes She Procrastinates!
Oh my goodness, she's just like us! We love that she's so honest and candid about her process and her productivity quips in this interview. She admits that when she's faced with an uncomfortable situation she will push it back as long as she can. She tells FC: "I'll give myself a deadline. And then I'll change that deadline when that deadline shows up [laughs]. 'Okay, by 3, I'm going to make that call.' Four o'clock comes around—'Okay okay, by 5 today. Oh, everybody's left New York! Can't make that call!' So now I sit and ask myself, 'What's the worst that's going to happen here, and why do I fear the confrontation?' "