Oprah is Back On 60 Minutes This Fall
If you haven't heard the news yet, Oprah Winfrey is jumping back into the broadcast television game, taking on a new special contributor reporting role for 60 Minutes this fall.
"Her body of work is extraordinary, including thousands of interviews with people from all walks of life," 60 Minutes executive producer Jeff Fager said. "I am thrilled that she will be bringing her unique and powerful voice to our broadcast."
We're thrilled too, Jeff. Trust me….We. Are. THRILLED.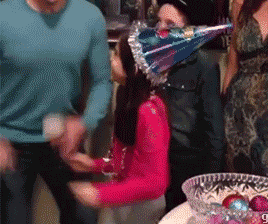 Article continues below advertisement
But what exactly does this meeeeeaaaann?
The television star has been a long admirer of the investigative show since her days as a young reporter, and is enthusiastic to join the show: "I'm so excited and proud to join forces with this historic news program, which for me represents the bastion of journalistic storytelling."
But Oprah's push back into prime-time has a lot to do with the post election season too. Oprah felt a special tug towards political journalism given the events of the past year. Her new segment on 60 Minutes will explore the underlying divisions of the 'Two Americas,' and investigate the cultural divides within this nation. Her pieces will focus on bringing people from opposing sides of the ideological fence together to have genuine conversations with each other.
"At a time when people are so divided, my intention is to bring relevant insight and perspective, to look at what separates us, and help facilitate real conversation between people from different backgrounds," Oprah said in an earlier statement. Unfortunately, this does not mean Oprah will be running for President in 2020.
Article continues below advertisement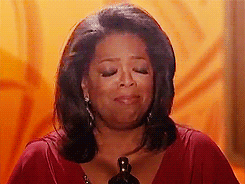 You know Oprah is really serious about this too – the woman has already amassed a 2.7 billion dollar fortune. So it's not like she's doing this for the money. Which makes her all the more our hero.
Unfortunately, we won't be seeing Oprah on every episode. But Les Rose, a veteran photographer and field producer for CBS, assures us that "When there is a celebrity or sensitive situation, she will be the go to."
Article continues below advertisement
Oprah brings with her over 25 years of experience as the Oprah Winfrey host, which includes a sizable amount of precious metals accrued for her many Emmys wins. The Queen of television – who hosted the highest rated talk-show in US history up until 2011 – went on to oversee her own media and production company – HARPO and O Magazine – as well as a television network called OWN. So, she's been busy, but would you really expect anything less from Oprah?
Oprah's recent interview with former FLOTUS Michelle Obama pulled in 9.39 million voters, drawing a larger audience than America's Got Talent holiday special, proving that no amount of 6-year-olds singing opera or epic choreographed dance numbers can surpass Oprah's magical touch.