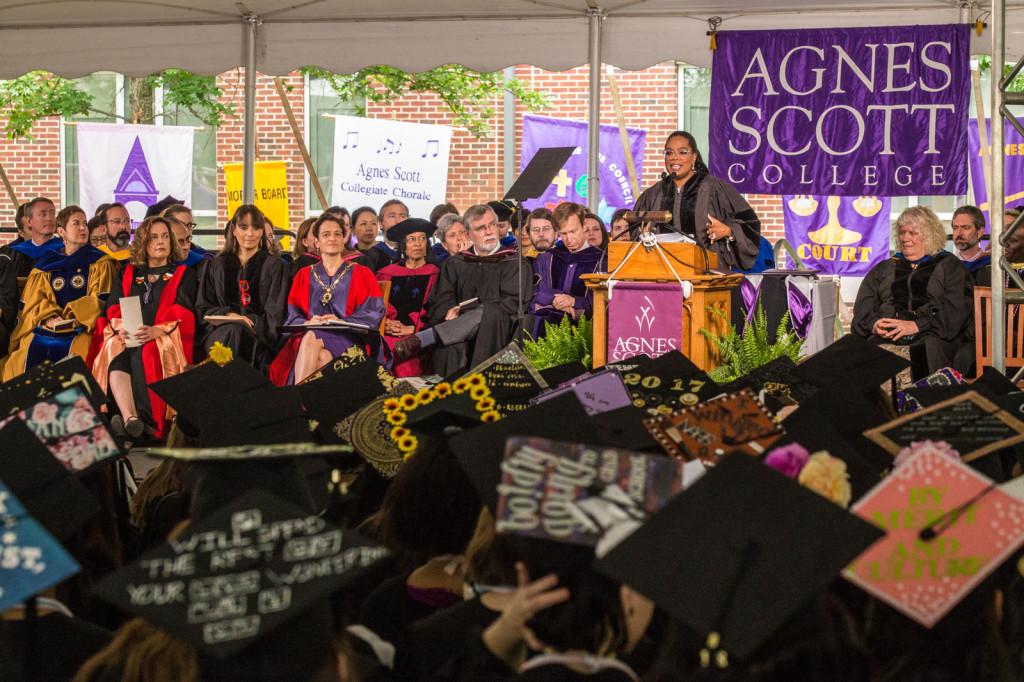 Oprah Winfrey To Graduates: Focus On Substance, And Success Will Come
By Rhonesha Byng

May 17 2017, Published 12:27 p.m. ET
"This is for us. We did this."
During Oprah Winfrey's keynote for Agnes Scott College's 128th Commencement, Winfrey reflected on this statement from one student she refers to as her daughter girl. If you're an ambitious girl, who succeeded in any way despite your circumstances, chances are you recognize the weight and meaning of a statement like this. Our achievements are not our own, the significance is greater than us as individuals,and the possibility of our success wouldn't be possible without the sacrifice and investment of our champions.
Appropriately, one of the biggest champions of young leaders pursuing higher education and investing in their success, Debbie Bial delivered the charge. For those who are not familiar, Debbie is the Founder and President of the Posse Foundation – an organization that offers full-tuition scholarships to groups of 10 or more students (known as 'Posses') to attend college together.
Posse has been around for 28 years but on this day the first Agnes Scott Posse graduated. Oprah also shared that this is her first graduation of her group of 'daughter girls' for the 2017 commencement season (there's going to be a total of 9).
Article continues below advertisement
As she delivered her message, she admitted that now more than ever she misses The Oprah Winfrey Show, because it offered a platform for constructive engagement. And after hosting a show where she's interviewed over 37,000 people one-on-one Oprah reminds us she knows a thing or two about humanity, compassion and giving sound advice.
Both Oprah and Debbie delivered incredible insight every graduate needs to hear. Here are a few of our favorite snippets. You can also view the speeches yourself in the video below.
Key Messages From Oprah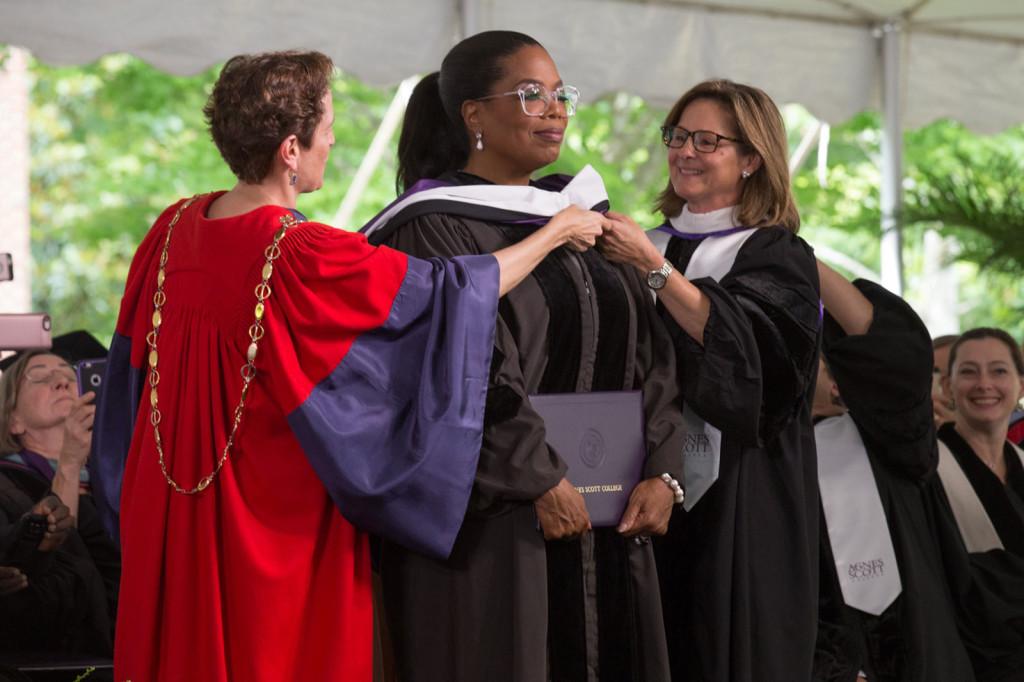 Article continues below advertisement
The Struggle Is Real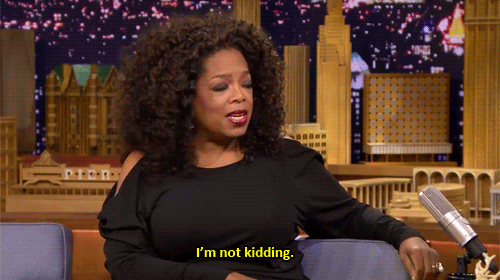 "Whoa does the world need you right now. The struggle is real out there. The struggle to remain compassionate and the struggle to remain committed and the struggle to remain constructively engaged. That's the challenge that you're in for class of 2017."
Article continues below advertisement
Live A Life Of Service
"You don't have to necessarily join the Peace Core or Teach For America or go work for an NGO in a third world country to live a life that's full of service.
"[At around the age of] 30 years old I started to realize that it was my whole life, not just parts of what I was doing, but my whole life, was a prayer. My whole life is an offering in service.
First to yourself to become a fully actualized human being. And you do that through your actions and your interactions with others. But when I started to realize it's not just what I do but it's how I do it. It's how, I'm not just praying on my knees but I live in a state of humility on my knees in service to the higher calling of my life that things started to change."
Don't Worry About Building A Brand, Live In Your Truth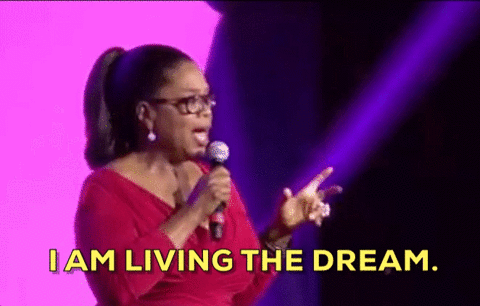 Article continues below advertisement
"So many people are worried about building a brand. I hear kids on social media talking about their brand. I used to really resent the word when people would say to me 'oh you have this brand.' Because I never even thought about a brand. I just thought about day in and day out making the best right choice for me. But now I embrace it because I recognize people see me as a brand. For me, it's not a business it is a question of what do you stand for? I will say this. You're nothing if you're not the truth. I've made a living, I've made a life, I've made a fortune really, it's fantastic — all from being true to myself.
The biggest reward is not financial benefits, though it's really good you can get a lot of great shoes. But those of you who have a lot of shoes know that having great shoes and a closet full of shoes or cars or houses square footage doesn't fill up your life. But living a life of substance can. Substance through your service, your offering of your whole self. The baseline for how do you live a life of substance is whatever is the truth for you. What do you stand for?"
Article continues below advertisement
The Importance Of Compassion And Commitment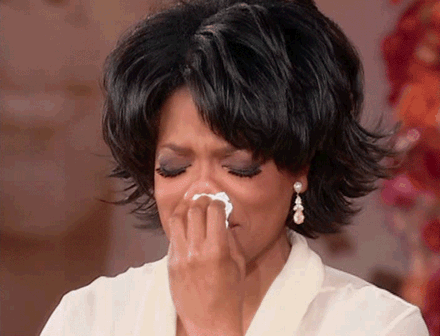 "Compassion is being present and it's also feeling with other beings. I had to learn to feel with others without taking in all of their stuff. Being compassionate means I feel with you.
I am committed to service. Service through my work, service through my life's purpose. If you make a commitment, a conscious intention to be committed to the work that you do, to the relationships that you have, your life will unfold with such beauty and grace through that commitment."
Article continues below advertisement
On Figuring Out What You Should Do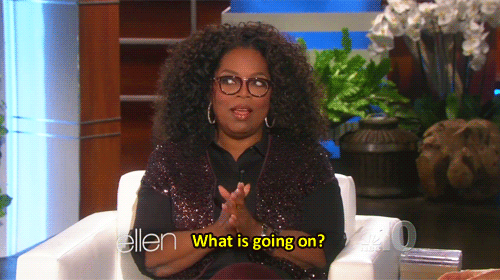 "When you don't know what to do you do nothing. You get still until you do know. When you have to ask everybody else it means you don't know the answer fully yourself. You need to get still and the answer will come."
Article continues below advertisement
On Constructive Engagement And Changing The World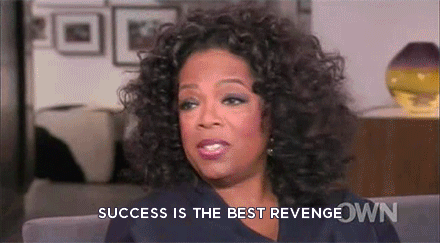 "I want you to work in your own way to change the world in respectful conversations with others at a rate and a rhythm that's in tune with the source from which you have come. Your truth. Enter every situation aware of its context, open to hear the truths of others and most important open to letting the process of changing the world change you. That is the sprit of constructive engagement. That's the goal, to be a compassionate woman of substance, to be committed to have constructive engagement. What I know for sure is if you focus on the substance the success will come."
Article continues below advertisement
On Becoming Full Of Yourself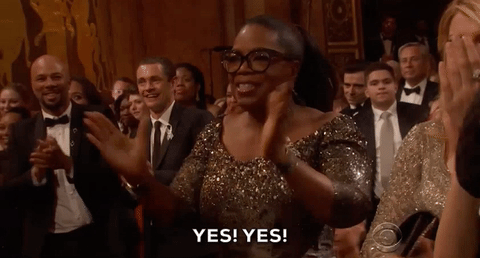 "Nobody makes it alone. You will get nowhere without a spiritual practice. You need a spiritual practice. By that I mean not necessarily religion — for some people it is church, for some people it is mediating, for some people it's dancing, for some people it's singing –but you have got to find a way to nurture that which is the essence of you. You've got to find a way to continually give back to yourself so that you are a full woman. You want to be a woman who is full of herself. I used to fear that. When I first started out people would [say] 'oh she's so full of herself, and now I say 'yes, I am so full.' I am so full my cup is running ovaaah. That is what you want. You want your cup to be so full it's running over so you have enough to offer others."
Article continues below advertisement
Key Messages From Debbie Bial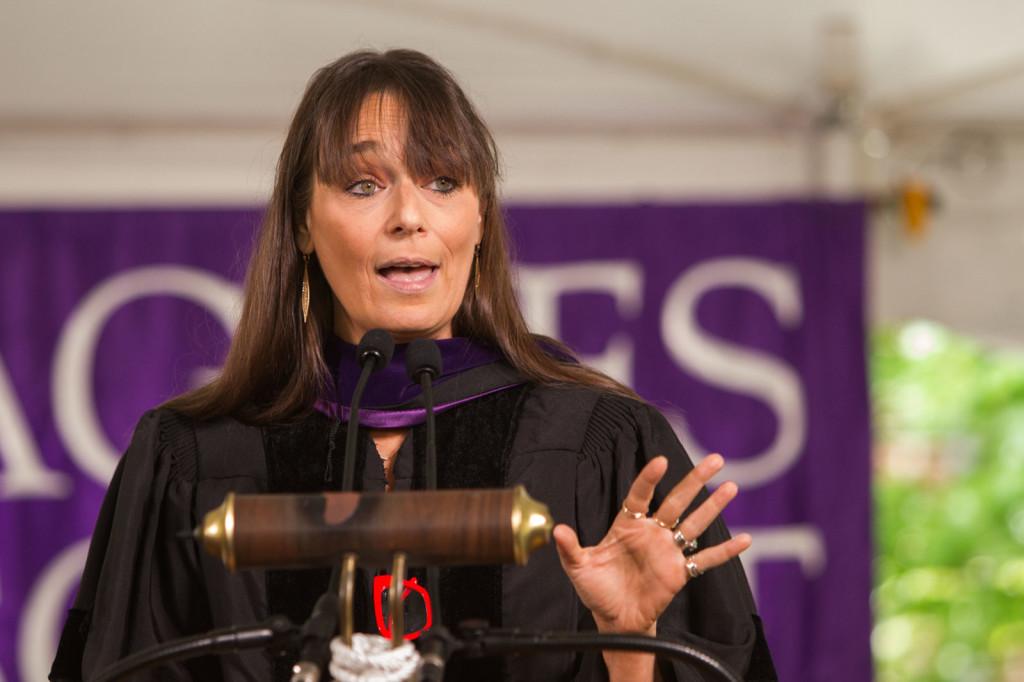 On How Far We have To Go
"We women have come a long way haven't we? We always say that. We've come a long way. But a long way is not enough, it's not all the way."
Article continues below advertisement
On Standing For What's Right
"You can choose to stand by or you can choose to stand up. I ask that you stand up.
This is not a partisan question this is a human question. Whatever you end up doing in your life or career I ask you will you stand by or stand up?
We must not stand by if we care about the environment and about human rights and about a woman's right to choose. We must not stand by if we believe that every American citizen has the right to vote without fear of intimidation at the voting booth.
We don't want to create a future where we will face regret."
On Strength
"This combination of being strong and liked should not be exclusive to men.
We are relying on you to be strong and deliberate clear thinking and compassionate resilient and brave. We are mothers, we are daughters, we are sisters, we are women's rights leaders, we are civil rights leaders, we are human rights leaders. As individuals we are strong but together we are an army."
Watch powerful commencement messages from Oprah (begins at 52:34) and Debbie Bial (begins at 1:47:32) below: