Packing For Your Next Business Trip? Here's A Few Tips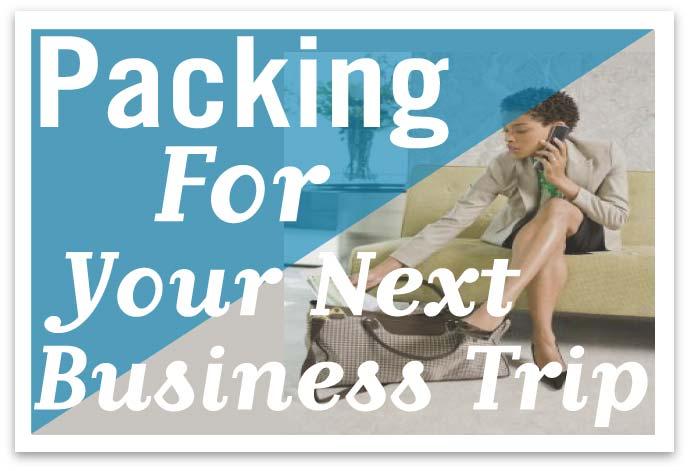 I have a love-hate relationship with packing. While I love heading to different destinations, the process of packing drives me a little crazy. Business travel can add an additional layer of stress to your travel process if you've got an agenda packed with conferences, meetings and networking with new people.
Having conquered a few years of business travel, I've developed some tips to help streamline the packing process so you can travel smart and worry free!
Invest in a good piece of luggage. Preferably something that can fit in the overhead bin and is easily maneuverable. When selecting a piece, choose something you wouldn't mind rolling into a meeting in case your flight is delayed or you have to dash to the airport post meeting.
Stay prepared. If you travel frequently keep a toiletry bag packed at all times. When it is time to pack, you can easily toss this bag in your suitcase without having to dash out to find travel size items. You can pick up TSA approved toiletries at your favorite drugstore or on sites like 3FLOZ and Sephora.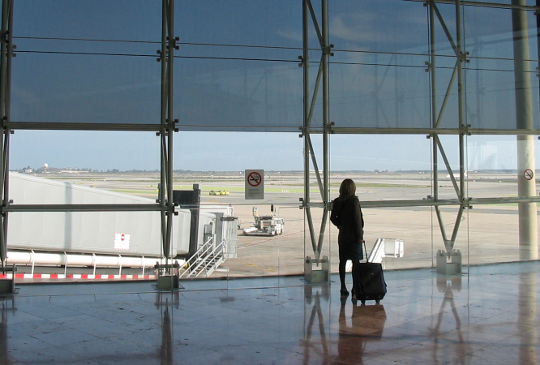 Article continues below advertisement
Pack in a color scheme. For me, it's usually black, grey and camel. It may sound boring, but sticking with neutral colors allows you to mix and match clothing and extend your wardrobe. I use accessories like belts, scarves or jewelry to add pops of color and personality.
Pack transitional clothing items that can carry you from day to night. Business travel isn't always meetings, receptions–happy hours and dinner parties do pop up from time to time. A classic wrap or sheath dress can take you from a meeting to a dinner in 15 minutes. A change of makeup, jewelry and swap of your blazer for a wrap can transition your look from day to night.
Don't overdo it with shoes. Sticking with a color scheme helps keep your shoes at a minimum. Keep it simple. A heel, a flat, and a seasonal shoe (boots or sandals) are all you need while traveling. Be realistic with yourself; if you don't plan on working out, don't pack your sneakers and take up space.
Save space and only bring your basic beauty items. You don't need to bring your entire makeup collection on a business trip. Try to keep it simple by using all-in-one products and compact beauty palettes (eye shadow, blush and lipstick in one). Many outdoor stores like REI sell 1-3oz containers that are great for travel and hold enough foundation for a few days.
Article continues below advertisement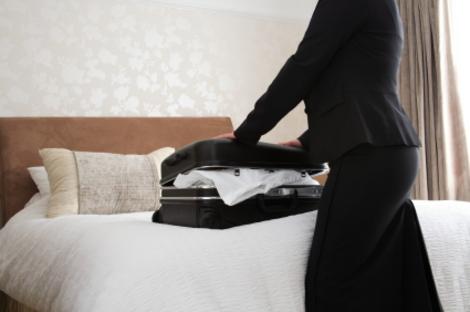 Learn to properly pack. There are many websites and videos on the web that will teach you how to pack enough clothes for a week in a carry-on bag. Learning simple techniques like rolling clothes & properly layering items in your bag will help you save space and eliminate the need for multiple bags.
Limit your bags. I try to stick with two, suitcase and an additional bag. This means I usually carry a large purse/tote that my laptop/tablet and personal belongings can fit in. There are many great bags on the market specially designed for that purpose (Lo & Sons and Knomo come to mind). I will also pack a small clutch in my suitcase, in case I have an evening outing.
Lastly bring something small that reminds you of home. Being away from home can be difficult. Having something small like a travel candle or a few bags of your favorite tea can remind me of home no matter where you may be.