Perks At Work You May Not Be Utilizing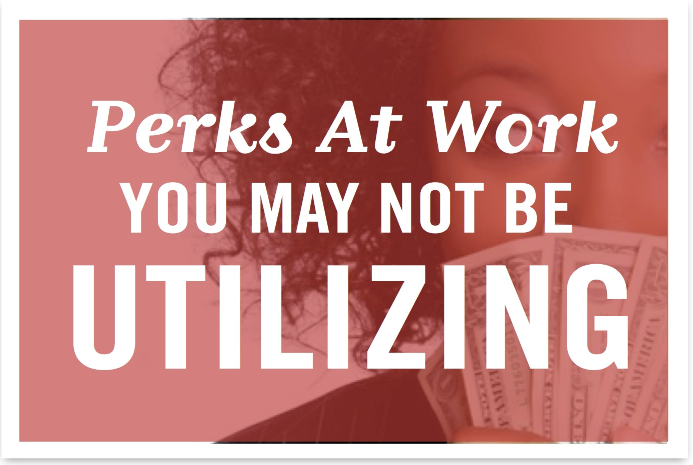 By
Melody B
May 1 2012, Published 12:45 p.m. ET
The U.S. economy is still struggling to get back on its feet, but if you are lucky enough to be employed there are some additional perks that come tacked on to your weekly pay check that you might not be aware of. These perks can brighten the clouds of an economic future clouded by economic uncertainty. Check out a few tips you can't miss to add a little gleam to your checking account.
1. Commuter benefits: If you live in a city that has a decent public transportation system like New York, there is probably a program available to reduce your costs. For example: I am allowed to pay for my metro card with pre tax dollars. How does that save you money? When I signed up for a $90 deduction, my pacycheck only went down $52!
When I first started working, this option was mentioned during training, but I let it go through one ear and out the other. Out of boredom one day at work I decided to take the time and figure out how to use this so called commuter benefit while it probably took a good 20 minutes to enroll it ends up saving me over 500 dollars a year.
I encourage you to see if a similar program is an option to you at work. If you drive to work, see if there is something to reduce your parking costs. For more information about how to take advantage of this visit: https://www.wageworks.com.
2. Your ID and stores: Many public servants are offered discounts at clothing stores, small businesses, local supermarkets and restaurants. As a national example NewYork&Company says thank you to teaching our nations youth by providing schoolteachers a 15% off discount. For those of you in the corporate world, a store location near your office may offer a discount when you present your ID to that specific location. Check in with the places you shop at to see if your ID gets you a discount.
Article continues below advertisement
3. Your ID and cultural experiences: Whether you frequent the Whitney Museum once a month or haven't set foot in one since a grade school trip you can broaden your list of weekend activities without having to spend a dime. You may have access to well known places as well as smaller niche exhibits that cater to specific tastes or cultural groups. Take the time to find out from your HR rep or ask your fellow colleagues about perks like this you are entitled to but aren't using.
4. 401(k) match: if you have been working less than ten years, chances are you're on your own for funding retirement. Barely any private companies offer a pension and both public and private pension plans I would argue are under funded.
If your company offers a 401(k) match, and you are not maxing out that rate ask yourself why? You're saying no to free money. The company match is a perk that makes you feel good now increasing your contributions and pays off big later by doubling your retirement savings. Here's a great resource to find out more about how to take advantage:
5. Coffee! Do you grab a cup of coffee on the way into work? Whether it is from the food cart on the corner or Starbucks, chances are you're missing out. Lots of companies spend thousands of dollars to have free coffee machines available at work.
Article continues below advertisement
And if you don't have a free machine, maybe there is a standard coffee maker in a central location that you have access to. I often hear people complain "the coffee tastes terrible" does it really? Have you tried all of the flavors? Chances are that there is one that isn't to bad or bring in your own coffee beans and encourage your colleagues to do the same to add variety to the mix.
The perks outlined above are not new but they are often overlooked so they may be new to you. Personal finance, budget, emergency fund, and frugality can sound like dirty words, but with research and commitment your feelings can turn around and your bank account will thank you. Sometimes all you have to do is take a step back and think about the opportunities you do have.
Commit to utilizing one of the perks and if none of these listed options are available to you find a different one.
Share your experiences with friends and family and through the comments below.