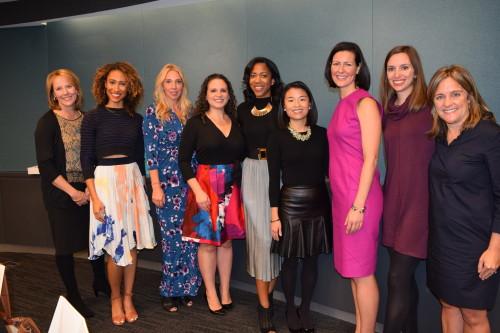 Personal Breakthroughs & Career-Defining Moments From The 2016 NYWICI Awards
By Robyn Mowatt

Nov. 14 2016, Published 7:47 a.m. ET
Image: NYWICI/Jan Goldstoff
Success looks and feels different for everyone.
The New York Women in Communications WiCi Awards Honoring Rising Stars in Communications showed that not only is success different for each honoree, but it also proved that career journeys for women are filled with highs, lows and career-defining moments.
The movers n' shakers honored by NYWICI represented numerous industries including, print media, global and brand marketing, public relations, and digital content. Dyllan McGee, two-time Emmy-award winning filmmaker, Founder and Executive Producer of AOL's and founder of McGee Media, a documentary film company served as the emcee.
Throughout the ceremony, not only did McGee focus on the major career plateaus the honorees have crossed, she also focused on their personal lives, adversity, moments of absolute crisis, balancing motherhood, and more. McGee's open-ended questions allowed for the honorees to share helpful, business-savvy tips and major components of their successful day-to-day regimens.
Here's Top Pieces of Advice from the Honorees:
Article continues below advertisement