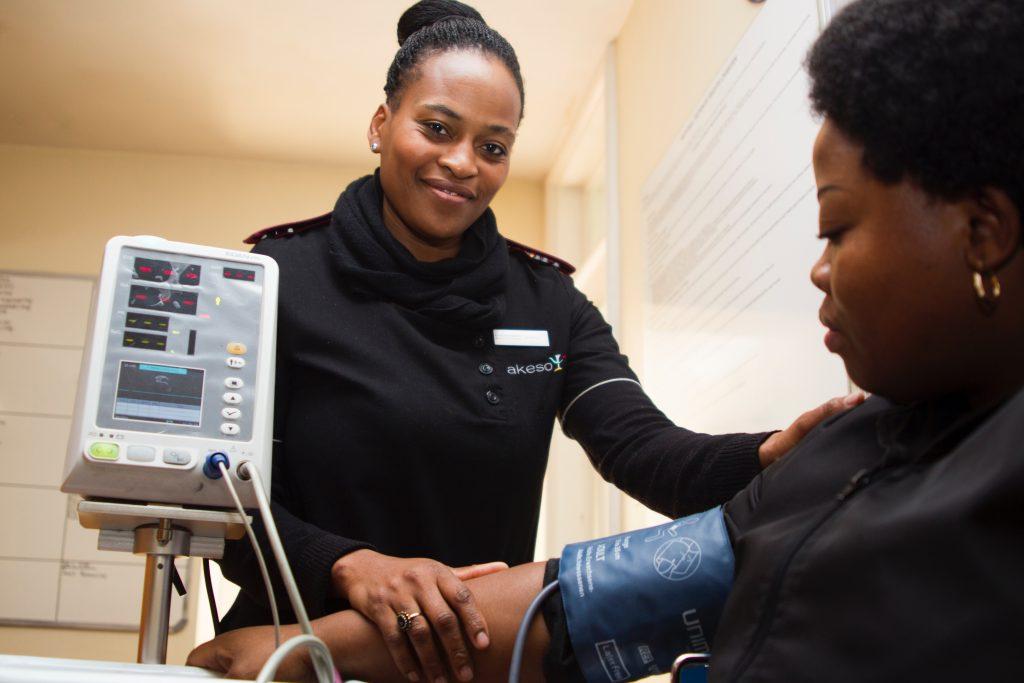 Personality Traits Of Successful Nurses
By
Her Agenda
Apr. 12 2019, Published 12:47 p.m. ET
Choosing a career path within the healthcare field can be an overwhelming task. It is important that people recognize their personality strengths and choose the best-fit specialization. Nurses are the backbone of the healthcare industry. These dedicated and hardworking healthcare professionals provide high-quality care to patients and are a source of needed emotional support and education. If you are considering a career in nursing, you should consider how your personality aligns with the rigor and demands of the job. Here are some personality traits found in successful nurses.
Strong Interpersonal Skills
Nurses are the ultimate facilitator. They act as an essential bridge of communication between doctors, other nurses, and patients; therefore, nurses must have the interpersonal skills to handle a variety of personalities. Nurses constantly work with others, which requires the ability to effectively handle a large range of personalities. These essential communicators have to balance the needs of their patients with those of their supervising doctors while providing the best care at all times. Nurses wear many hats and serve a variety of people- interpersonal skills are a must.
Attentive to Detail
Attention to detail is an absolute must have for nurses; they perform a variety of tedious tasks where mistakes mean life or death. If you are considering becoming a nurse, it is essential that you are extremely tenacious when it comes to the nitty gritty details. Essential responsibilities of nurses include analyzing patient's charts, following structured steps of care, and calculating proper dosages of medicines. All these tasks must be preformed mistake free; therefore, successful nurses are often attentive to details and thrive at performing tedious tasks.
Article continues below advertisement
Clear and Effective Communication
One of the most important characteristics in a nurse is effective communication. Nurses act as a messenger of essential information between doctors and patients; therefore, it is imperative that they are good listeners and provide clear verbal communication. Many of the daily tasks performed by nurses require communicating between patient and doctors; they have to inform patients about the doctor's recommended treatment plan as well as relay patient concerns to doctors. The best nurses are able to anticipate the needs of patients and doctors and provide excellent communication.
Flexibility and a Passion for the Job
Pursuing a career in nursing means having a flexible outlook on your workplace and schedule. Depending on your specialization, you could occupy a variety of workplaces; ambulances, emergency rooms, and clinics include a few of the many places you could spend the day. The working environments and schedules are diverse and dynamic. Some nurses have set schedules everyday, while others will have to work overtime with short notice; you could work a standard 8-hour day or 12-hour weekend shift. Nurses must be prepared to occupy an array of workplaces and take on a variety of schedules. Due to the demanding and dynamic nature of their work environment, nurses must love what they do. This is not a career path for people looking for financial gains; nurses must have a passion for providing high-quality care and education.
Article continues below advertisement
Emotional Strength and Empathy
A career in nursing means jumping on an emotional roller coaster. The day-to-day of a nurse often comes with hitting emotional highs and lows. Nurses have the rewarding experience of helping patients recover; however, they also have the difficult job of watching people in pain struggle to stay alive. The nature of their job requires nurse's to have a high level of emotional strength and empathy. They must constantly balance providing emotional support to their patients with maintaining emotional stability to perform high-quality care. Nurses are the primary form of human interaction patients receive; therefore it is important they provide a good source of emotional support.
Pursuing a career in nursing is an extremely rewarding experience- you have the ability to be on the front lines of people's health journeys. A provider of high-quality medical care and emotional support, successful nurses posses a variety of characteristics. From strong interpersonal skills and emotional strength to effective communication and flexibility, nurses rely on a variety of traits. If you are considering pursuing a career in nursing, you should examine if your personality aligns with the characteristics required to be successful in this demanding career path.
[Editor's note: This post is produced by one of our trusted partners.]