PR Expert Dreena Whitfield On 3 Ways To Launch A Business With No Roadmap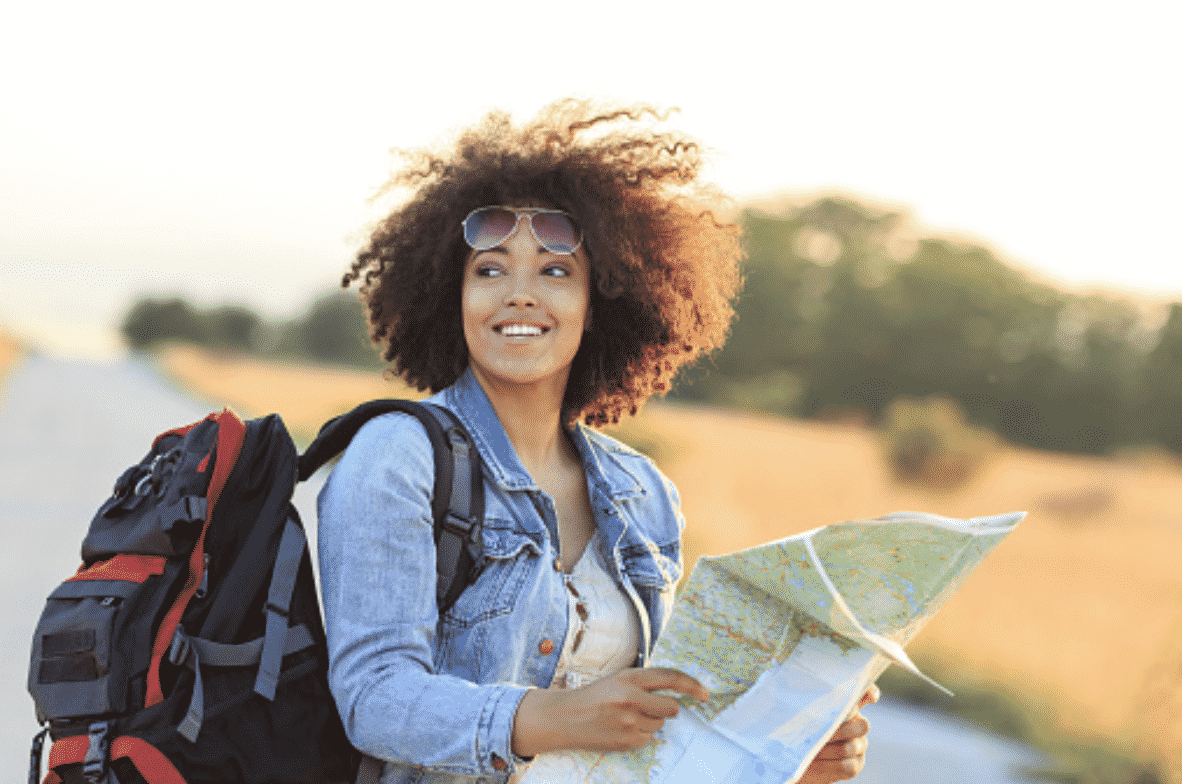 Unfamiliarity—the territory that often stands between our comfort zone and our destiny. Though some of us bravely face the unknown of this space, many of us tend to seek a more recognizable route, hoping it leads us to the same destination. The truth is, starting anything new is scary. Oftentimes we're scared to do things because we plant the seed of doubt within ourselves before anyone else can. This pushes us into a never-ending cycle of ideation, planning, and strategizing while stifling our intentions for execution.
Prior to entering entrepreneurship, I found myself in that same loop. Approaching my day-to-day with the same routine, knowing that I was capable of more, but not fully identifying what it actually was. That is until I received the idea of starting my own communications agency, WhitPR. I started my company, without a clue on what I was doing. I had never launched anything in my life. I didn't have a mentor. I didn't know any entrepreneurs personally, nor did I have any media contacts (which for someone looking to launch a PR agency would have been helpful). However, I chose to bravely face the unknown with a dream, and frankly the naivety to jump with no parachute and start my business without any direction or roadmap.
Too often, especially as entrepreneurs, our fear traps us into believing that we have to have it all together to start. However, many founders, including myself, have come to understand the fallacy of that idea.
Below are 3 foundational things you can do today to jump-start your business:
Article continues below advertisement
1. Develop a plan
While I did not have a formal roadmap for my business, I had an idea of what I wanted to do — a "big picture" vision for my business and the type of clients I wanted WhitPR to support. So I put pen to paper and wrote down potential business names, agency services, service rates, and names of potential clients.
I am a firm believer that one of the most important things to do when launching anything is to write it down and plan it out because the planning phase provides you with the foundation necessary to build your product or business. As opposed to building a formal business plan in Microsoft Word, this quick brainstorm not only takes away the pressure of building the perfect brand, but it will double as your "roadmap" for the early stages of your business.
2. Identify your target audience
Identifying your target audience is an initial step in building a strong brand. The genesis of most businesses is to fulfill a need or want, and your ideal customer, client, or audience is attached to your business or brand providing a solution to those needs or wants.
Article continues below advertisement
One of the early mistakes that I made when launching my business was not truly identifying my target audience or "avatar" client. In the early stages of WhitPR, I took on any and every client that wanted or needed PR. This was not the smartest move, but I was trying to build up my expertise and experiences. Although throughout this process I was able to identify my ideal clients and develop my ethos for WhitPR, I also identified the type of clients and projects that were not in alignment with my values, vision, or goals for WhitPR.
When you hone in on who will benefit from your services or products, you are also able to identify the best methods to communicate with them, in addition to the best sales and marketing tactics to engage and retain them — which ultimately will create brand loyalty and that is priceless! The end goal is to always have your clients and customers become champions for your business or brand because that will in turn lead to new customers, new business opportunities, and growth.
Article continues below advertisement
3. Establish Your Digital Presence 
Small business owners must have a digital footprint. For anyone starting fresh, I always suggest securing the domain and social media profiles for your business, and if you're unable to afford a web designer I highly recommend using Squarespace to help develop your website.
Looking back, my first website wasn't the cutest, but it served its purpose of being an informational hub that outlined our services, links to our social media profiles, and provided a channel in which potential clients could reach me. As digital continues to rise, it is important that you first establish your business's digital footprint, then optimize your digital properties.
In All Things, Start!
A detailed roadmap is not a requirement to start. If I had spent time perfecting every element of my business before I even started it, I would not be where I am today nor would I have learned the necessary lessons to get me here.
Develop a plan. Ask yourself: What does my business do? Who are my ideal customers? What is my pricing structure?
Next, hone in on identifying your target audience. Who is it that will use your product or service? Once finalized, you can conduct deeper market research on the best ways to attract these customers and convert them into loyal brand advocates. Then use this information to establish your digital presence through a website and appropriate social media channels.
These three foundational items provide you with a pedestal to drive your business from idea to reality.