PR Expert Dreena Whitfield On Why Your Personal Brand Deserves As Much Effort As You Give Your Clients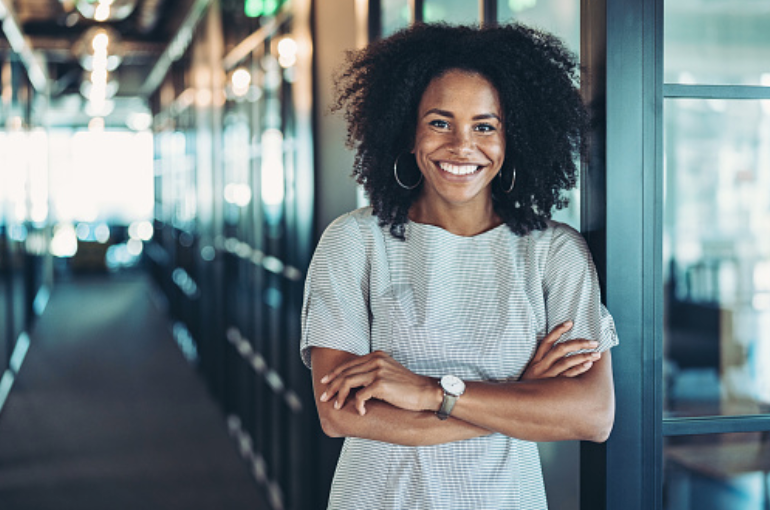 As a publicist, it is our job to always focus on the client first. Our role is to elevate brands, generate media attention, and focus on the bigger story, which oftentimes does not include us. We are so accustomed to working our magic from behind the scenes that we often get lost in client work, forget about our personal brands, and are frequently left feeling stressed, drained, and unseen. For many years I would always wear black (still do), stay two steps behind clients, monitor their (and others) actions from afar, made authentic connections behind the scenes, and operated from the mantra of "letting my work speak for itself."
Although this method of work has helped accelerate my career and business, it has also become evident through the evolution of industry trends, the rise of social media, and to be honest, nudging from colleagues that I needed to make an effort to focus on my own personal brand in addition to our client work. At WhitPR we are champions of the culture, we work with innovative entrepreneurs, movement leaders, and brands that are amplifying the culture and breaking glass ceilings, however like myself many of them have been so focused on doing the actual work that their personal brands stalled. Many don't realize that your brand is just as important as the product, service, or news you're offering. The two go hand-in-hand and rely on each other to grow.
As an entrepreneur, I've realized that I needed to pour the same energy into building my own brand as I did into my clients'. And along the way, I've had to consistently remind myself of the three keys to brand building that I continue to share with clients today.
Article continues below advertisement
People Like To Know The Person Behind A Brand
We live in a very hypersocial world where people display every aspect of their lives on the internet. While this may strengthen connections virtually, people are longing for connections that are authentic, reflective of their own values, and most importantly, human. People want to identify with the brands they are supporting, and putting a face to your brand or business will provide consumers with an identity to connect with. No one can tell your story better than you can. Giving your target audience/consumer an opportunity to get the know the person behind the curtain can re-instill trust and loyalty, which will create long-term relationships.
Celebrate Your Wins
If you don't share your wins, how will people know? How will potential partners or clients know? For years I was a culprit of not putting as much energy into my personal brand as I was doing for my clients, allowing my wins to fall through the cracks while amplifying the successes of others. Celebrating your wins is more than just a morale boost or a flex. Your wins are tangible proof points that you can always highlight when pitching new business or partnerships. They also serve as bright reminders of your entrepreneurial journey.
Article continues below advertisement
Showcasing Your Work Will Attract New Business
At a certain point in every entrepreneurial journey there comes a moment when you experience a growth spurt or aspire to scale your business. I secured a few new business opportunities due to a combination of word of mouth referrals and my digital presence on social media coupled with press mentions. To ensure that you are taking the time to amplify your work, I recommend creating a plan outlining timely moments to share your wins. As a result, you'll find that you are able to strategically identify opportunities throughout the year to showcase your work and amplify your voice. This will lead to increasing awareness and potential new business opportunities and partnerships.
The saying, "You can't pour into others, unless you pour into self," is applicable in self-perseverance as well as continuous business growth. Remember, your brand is your opportunity to make a good first impression, so why wouldn't you continue to invest your time and energy into its development? The same way you dedicate yourself to championing your clients, be sure to always relay the same energy into your own brand. Your continued investment will guarantee an even greater return.