Practical Tips To Prioritize A Healthy Work-life Balance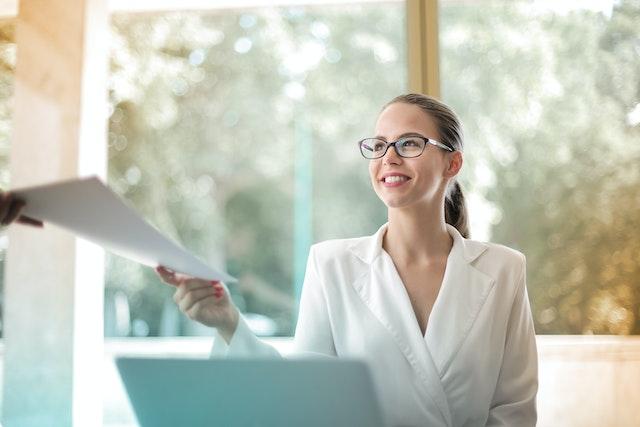 Achieving a healthy work-life balance can be challenging, as the need to succeed can sometimes cause you to ignore your well-being. Research shows that approximately 46.6% of the workforce are women. Undoubtedly, many women combine work and household duties, increasing their stress levels. Therefore, creating a harmonious work-life balance is essential to improve physical and mental well-being. Here are some helpful ways to achieve this.
1. Focus on your health.
Your overall physical, mental and emotional health should be your highest priority. If you struggle with anxiety and think therapy would help you, fit those sessions into your schedules. Do it even if you have to leave work early. Don't be afraid to call in sick when necessary. Overworking yourself prevents you from getting better, so you want to avoid this at all costs. Ensure you eat a balanced diet daily to give your body the needed nutrients. As a tip, consider meal prepping to make cooking simpler. While at it, ensure that you drink enough water and healthy beverages like green tea to stay hydrated.
2. Leave work at work.
Modern technology has simplified many activities, and your work is no exception. However, it can make it difficult to leave work at work, causing more stress while keeping you from making time for yourself and your family. You can avoid this by creating a to-do list for the next day. This enables you to set yourself up for success the following day by outlining what needs to be done. Ensure that you perform your tasks at the office, and avoid procrastination. If you work from home, consider using a timer to avoid working excessive hours.
Article continues below advertisement
3. Get quality sleep
Quality sleep is essential if you're aspiring for a healthy work-life balance. Not only will you get enough rest, but you'll also be more poised to take on the day. Quality sleep can enable you to perform better at work, reduce reaction time and increase your motivation during the day. Therefore, you'll find it helpful to create a sleep schedule and rest for eight hours if possible. Consequently, put your phone away, take a hot bath, and decompress before bed. If you find it difficult to sleep, try items like Delta 9 THC gummies to help you relax better.
4. Ask for help.
Sometimes, asking for help is inevitable and doesn't mean you're incapable of managing your tasks. Rather, it makes you human. Therefore, you need to surround yourself with people who can offer assistance when you need it. Asking for help from the right people can increase productivity and avoid stress. It can also improve your resilience, so feel free to consider this. Admittedly, it might feel a little uneasy in the beginning as it seems like you're giving up control. However, it will be worth it in the long run. You can get help from your kids by making them run errands or perform some household chores they are capable of.
Article continues below advertisement
5. Prioritize self-care.
Self-care is essential to being productive and creating a happy life. Create time for this activity by incorporating it into your schedule. For instance, you can sit outside and admire nature for some minutes. You can also get a spa treatment, see a movie, and explore new places. With self-care, you develop better relationships with yourself and your colleagues, so feel free to consider this. You will also reduce stress levels, improve your overall health and increase engagement and focus, so keep this in mind.
6. Set boundaries.
Strike a balance between your personal and professional life and limit work overlap by creating boundaries. For instance, you can choose not to entertain work at a certain time. However, you'll want to inform your office of this so that you aren't disturbed. You can also ask your family and loved ones not to interrupt you while working unless it's an emergency. Consequently, set at least one day a week to spend on yourself and loved ones without work distractions. During this period, you'll want to turn off all work-related devices, so keep this in mind. Learn to say no to things that matter the least. If a person or an activity isn't serving your future self, give limited time to those activities or eliminate them from your life altogether.
You can take many steps to ensure you strike a balance between your professional and personal life, and the tips above are some to consider. Hopefully, you'll leverage them to achieve the desired outcome.
[Editors note: This article is produced by one of our trusted partners.]