President Biden Unveils 11 Of The Most Diverse Judicial Nominees In History
On Tuesday, March 30, President Joe Biden announced 11 judicial nominees said by many to be the most diverse group of nominees in history.
Among the candidates are African American nominees Candace Jackson-Akiwumi, who currently works at a Washington, DC-based firm with a focus on white collar criminal defense and investigations, and is on the list for a seat on the US Court of Appeals for the Seventh Circuit, and Tiffany Cunningham, also in private practice, and an intellectual property litigator who previously served as a patent attorney in the U.S. Patent and Trademark Office. Cunningham would serve on the United States Court of Appeals for the Federal Circuit, if elected.
Judge Ketanji Brown Jackson, who is picked to fill the seat of Merrill Garland on a powerful DC-based appellate court and has served on the U.S. District Court for the District of Columbia since 2013. Prior to joining the federal bench, Judge Jackson served as a Vice Chair of the United States Sentencing Commission beginning in 2010.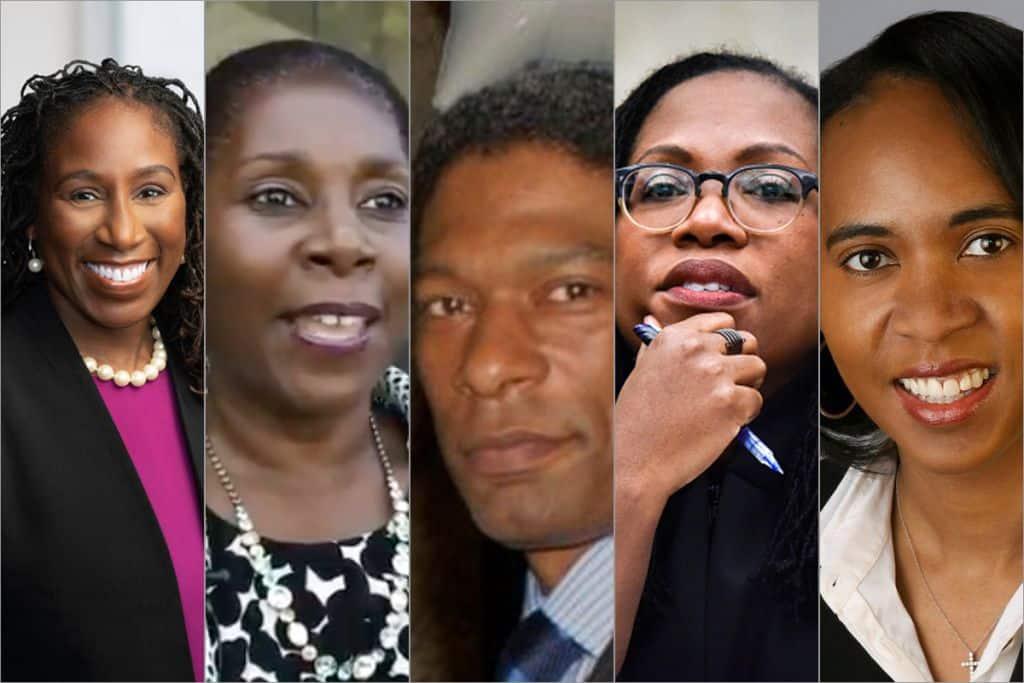 Article continues below advertisement
Two women from Maryland; Lydia Griggsby, a Baltimore native who is the former chief counsel to Sen. Patrick Leahy, and Deborah Boardman, who spent 11 years as a member of the Office of the Federal Public Defender before becoming a magistrate judge, would also be the first African American women to hold the positions.
Also on the list is Zahid N. Quraishi, who is of Pakistani ancestry and is the first Asian-American to serve on the federal bench in New Jersey. Quraishi serves as United States magistrate judge.
"This trailblazing slate of nominees draws from the very best and brightest minds of the American legal profession," said President Biden in a statement.
"Each is deeply qualified and prepared to deliver justice faithfully under our Constitution and impartially to the American people- and together they represent the broad diversity of background, experience, and perspective that makes our nation strong," President Biden continues.
The list, first reported by The Washington Post, is just the first announcement of nominees and also includes candidates who would serve as the first AAPI (Asian-American Pacific Islander) woman to serve on the District Court of DC and the first woman of color to serve as a federal judge for the District of Maryland.
This comes as President Biden also announced new actions to respond to the increase in acts of anti-Asian violence and to advance safety, inclusion, and belonging for all Asian American, Native Hawaiian, and Pacific Islander communities, stated a press release from the White House.
According to the news release, announcements included funding for AAPI survivors of domestic violence and sexual assault, establishing a COVID-19 Equity Task Force committee on addressing and ending xenophobia against Asian Americans, and Funding critical research to prevent and address bias and xenophobia against Asian American communities. These announcements can be read in full detail here.
To learn more about each of the nominees, more information can be found here.