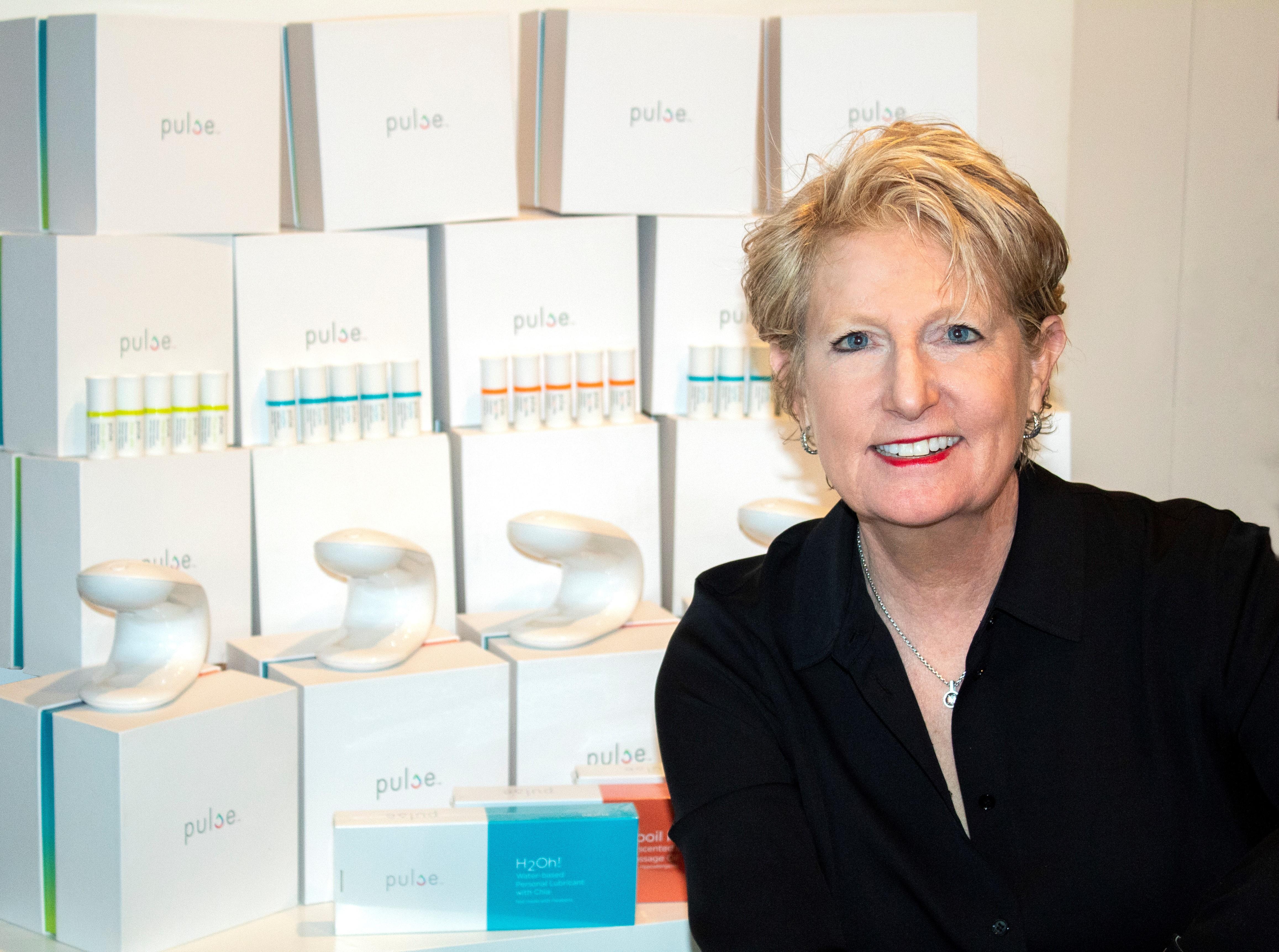 Pulse Lubricant Founder Champions For Equality In Femtech
By
Tiffany Patterson
Jun. 4 2019, Published 8:25 a.m. ET
The femtech space has grown in recent years. Femtech is female focused technology that focuses on women's issues such as fertility solutions, period-tracking apps, pregnancy and nursing care, women's sexual wellness, and reproductive system health care. Women are more readily given the tools and guidance on how to be successful entrepreneurs and multifaceted game changers across industries, yet face obstacles in the femtech space. One area where women entrepreneurs are dealing with bias is sexual wellness. There has been unobstructed conversations and marketing surrounding products for male enhancement and pleasure, yet few options are available for women. Ads for sexual products available for women face censorship on platforms like Facebook. Amy Buckalter, founder and CEO of Pulse, is trying to change that. Pulse is a brand of moisturizing personal lubricants made with natural ingredients specifically designed for women by a woman. Buckalter shared with us the story behind the creation of Pulse, how the femtech space is giving women agency over their sexual experiences and her fight against Facebook's discriminatory advertising regulation policies.
Her Agenda: What drew you to the femtech space?
Amy Buckalter: What drew me was using more lubricants. In fact, I hadn't really been using lubricants at all until the proverbial faucets turned off. This was sort of my new normal entering another phase of life. And that was including vaginal dryness as part of menopause and hormonal changes. And I was absolutely shocked. I was appalled by that; in over a hundred years of lubricants being on the market at least there was no improvement to the user experience.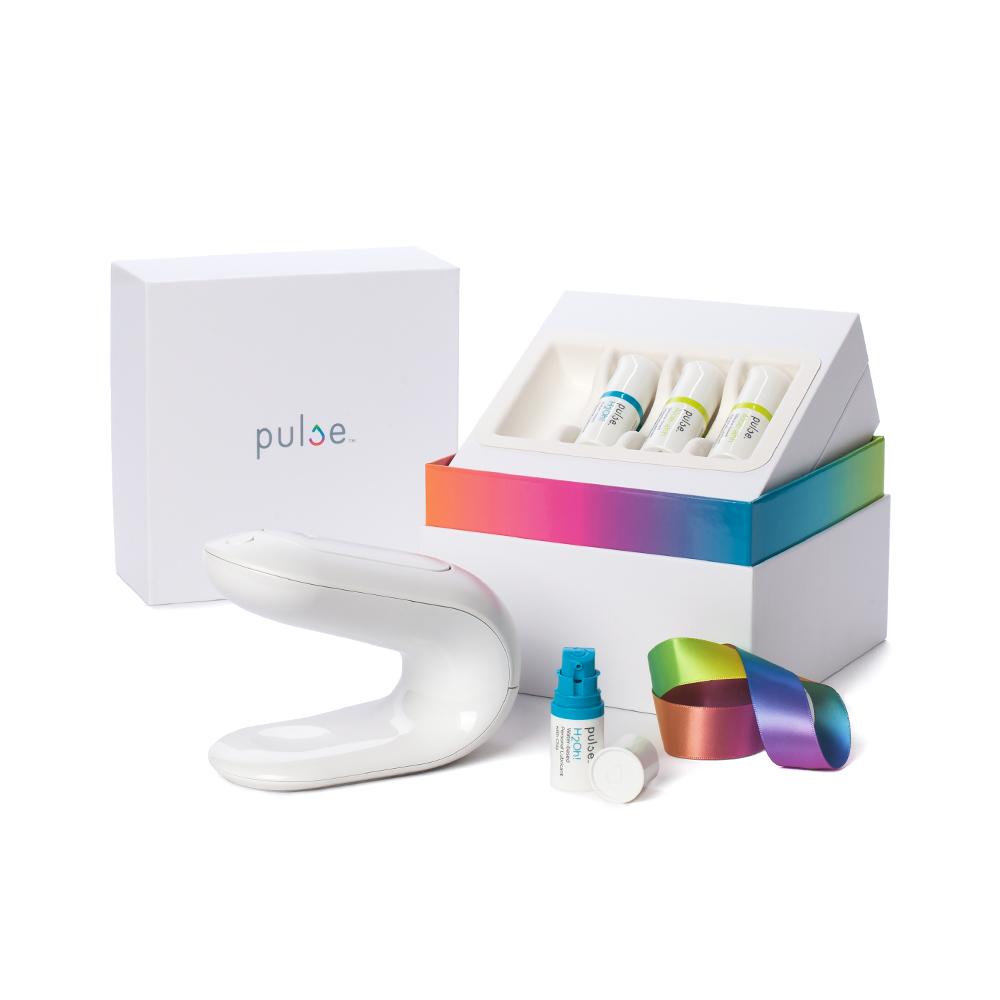 Article continues below advertisement
Her Agenda: What makes Pulse unique from other lubricant options?
Amy Buckalter: I interviewed 300 to 400 women with a researcher to understand what they liked and what they didn't like about their lubricant experience. We found a whole range of issues. Women did not like the mess. Women did not like the buzzkill cold of lubricants currently on the market. Women did not like the lack of being able to control dispensing the inconvenience of fumbling around in the drawer during an intimate moment and having to pop off tops and unscrew caps. We have really elevated and transformed the entire experience on several levels. We created this fabulous device to eliminate all those issues. It also is 100 percent hygienic and clean and then we added some intelligent technology to it as well.
Her Agenda: What challenges have you faced in the femtech space?
Article continues below advertisement
Amy Buckalter: The biggest frustration by far has been our inability to freely connect with customers via social media such as Facebook and Instagram. Facebook has supported male sexual health products for years. You can see in sponsored ads on a regular basis for everything from erectile dysfunction medication, to condoms, to ball deodorant; however, Pulse is blacklisted from connecting our brand to a whole host of women that would love our product. 97 percent of our reviews are five stars. We have a classy product that people love. They love the convenience. They loved the warmth. They love the chicness of it. They love that they could use the pods on the go as well as using it for an elevated, warm, soothing experience at home via pulse. And we can't connect this to enough people because of Facebook's ad policy. I have sent notes to various people at Facebook. I have someone that has been able to connect me with Sheryl Sandberg. I have invited her to respond and I have heard nothing.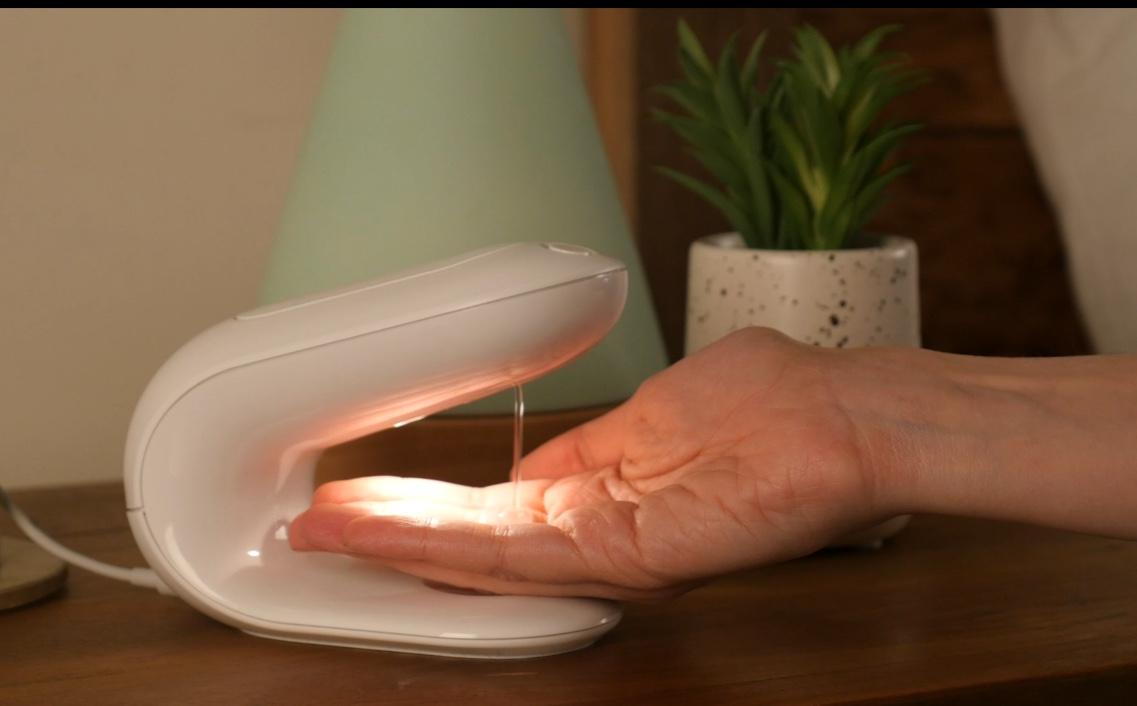 Article continues below advertisement
Her Agenda: How does Pulse give women of all ages agency over their sexual wellbeing?
Amy Buckalter: What I love about younger women today is they're so in touch with their sexuality and their bodies. In fact, the last figure I saw was about 43 percent of young women are using personal lubricants just because they are taking better care of their bodies. We have been very sensitive about wanting to have very healthy ingredients, that appeals certainly to a younger audience as it is to a growing older audience.
As Pulse continues to blaze a trail for women's empowerment in the femtech space there is hope that change is on the horizon and the industry will continue to grow. According to law firm Baker Hostetler,"Femtech investments in 2018 totaled more than $400 million and are expected to increase to $50 billion by 2025…Portfolia, a venture platform financed almost exclusively by female investors, announced a new fund in 2018 that would focus exclusively on femtech." Along with an increase in funding hopefully that will translate into an increase in access and representation for products and women in the femtech space.