Purpose-Driven Podcasts For Women Worth Listening To
Pursuing opportunities for self-development helps us develop our skills and also helps us better deal with life's challenges.
Self-development and improvement is an ongoing life journey of learning and growing. Pursuing opportunities to further develop our mind, body and mental wellness helps us grow as individuals while also developing our skills, boosting our confidence and helping us to better deal with life's challenges.
And talk about life's challenges! 2020 has been wild! Which makes now the ideal time to invest more into our self-development.
Whether it be through books, films, online lectures and other events, why not use this year as an opportunity to work on ourselves?
Although we've been through it, this year has helped make us stronger. Let's take everything negative and start turning them into positives. It's all about self-improvement and we are here for it.
Keep reading for 10 podcasts for women about self-development:
Before anything else, connecting with a deeper purpose is the first step to successful self-development. Life is filled with materialistic matter, it's important to get down to the core of it all. Connect to the deeper world around you with Oprah's SuperSoul Conversations podcast.
This podcast allows you to awaken and discover profound concepts through interviews Oprah has had with experts of all sorts. From Deepak Chopra to Beyonce herself, there's a lot of insight to go around.
If you're looking for something to help guide you and answer some of life's biggest questions, this is certainly something you should dive into.
This podcast is hosted by the one and only Michelle Obama. The former first lady dives into all sorts of topics with friends, family, and colleagues.
This podcast highlights the importance of different relationships and how they shape who we are. To improve ourselves, we must first understand ourselves.
You are who you surround yourself with, and relationships are super influential aspects of our lives. Nothing like listening to a strong, independent woman to help our self-development.
Article continues below advertisement
Are you an ambitious, successful woman wanting to take your life to the next level? Of course you are! There's always room to improve, and every high-achieving boss woman knows that. Whether you're looking to make more money, accomplish your goals, create a business, or shift your mindset, you've struck a goldmine with this podcast.
Listen along to the words of Natalie Bacon, your host and guide to designing your dream life. She covers topics ranging from maintaining a better posture to reducing social media, each one you can gain a lot of insight from.
After these five media sensations became friends at Hot 97, they made their conversations about relatable topics such as life issues, love, growth, and sisterhood.
Each week they share and discuss their opinions about everything, which helps them better understand themselves and the world around them…
Chances are you will benefit from these conversations too! You might even learn something new about yourself. If you need help making sense of things right now, tune in. These girls will definitely touch on subjects that have crossed your mind before. This one's all about self-discovery.
Don't quit your day job, instead consider creating a side hustle. The more the merrier, right? The Side Hustle Pro is a podcast, hosted by Nicaila Matthews Okome, that brings attention to bold black women who transformed their side hustle into profitable business.
Article continues below advertisement
Listen to this podcast for perceptive strategies to start small and grow big. It doesn't matter who or where you are, anyone can start somewhere. This podcast also features interviews with inspiring black women entrepreneurs that you can learn a lot from!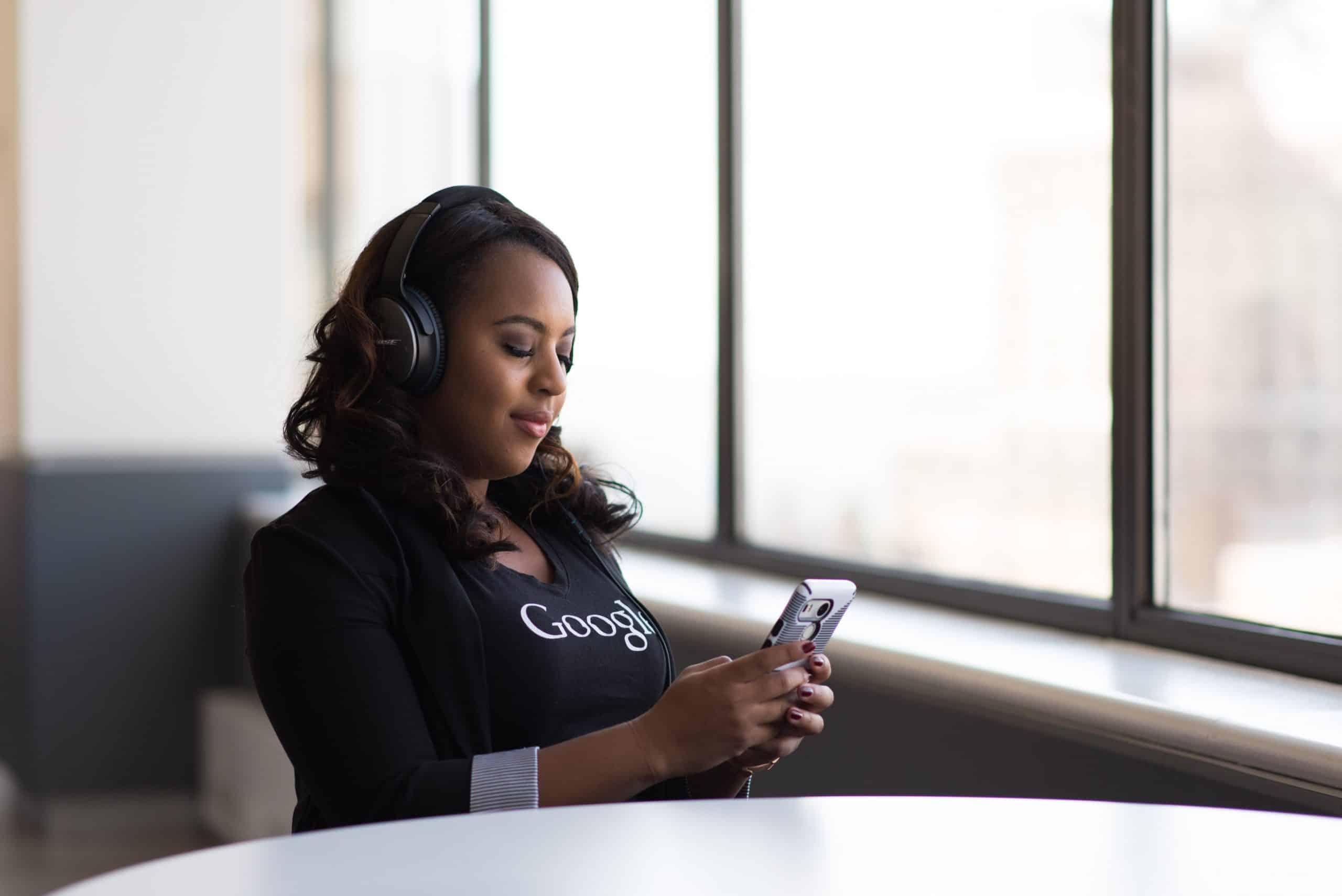 Article continues below advertisement
It's time to normalize career changes. Let's face it, we don't always know what we want and that's okay! We are constantly growing, changing, and evolving… So why should our goals remain the same? Life is too short to set out to be one thing when you can be many things.
Second Life spotlights successful women who have had major career changes. If you're in a rut or in desperate need of a change, this podcast is right up your alley. You can do whatever you set your mind to (and your age isn't a factor)! Follow Hillary Kerr, co-founder of Who What Wear, through the depths of this inspiring podcast.
Carin Rockind, host of Purpose Girl, is an advocate for rising above life's obstacles and thriving through the chaos. In this podcast, Rockind shares a lot of her personal stories and traumas, keeping the content real and raw.
She encourages women to fight to find their purpose and live a fulfilling life. This uplifting podcast is powerful and inspiring, filled with valuable interviews, tools, and a better understanding of life.
Word on the street is, Gretchen Rubin is happier and she wants you to be too. Improving your happiness (on your own) is an absolutely vital step in your self-development. You don't need anyone to make you happy and the only person you should rely on is yourself.
Article continues below advertisement
Rubin helps you learn how to do just that throughout the duration of this podcast. She provides listeners with practical and manageable advice about happiness and tips on gaining good habits.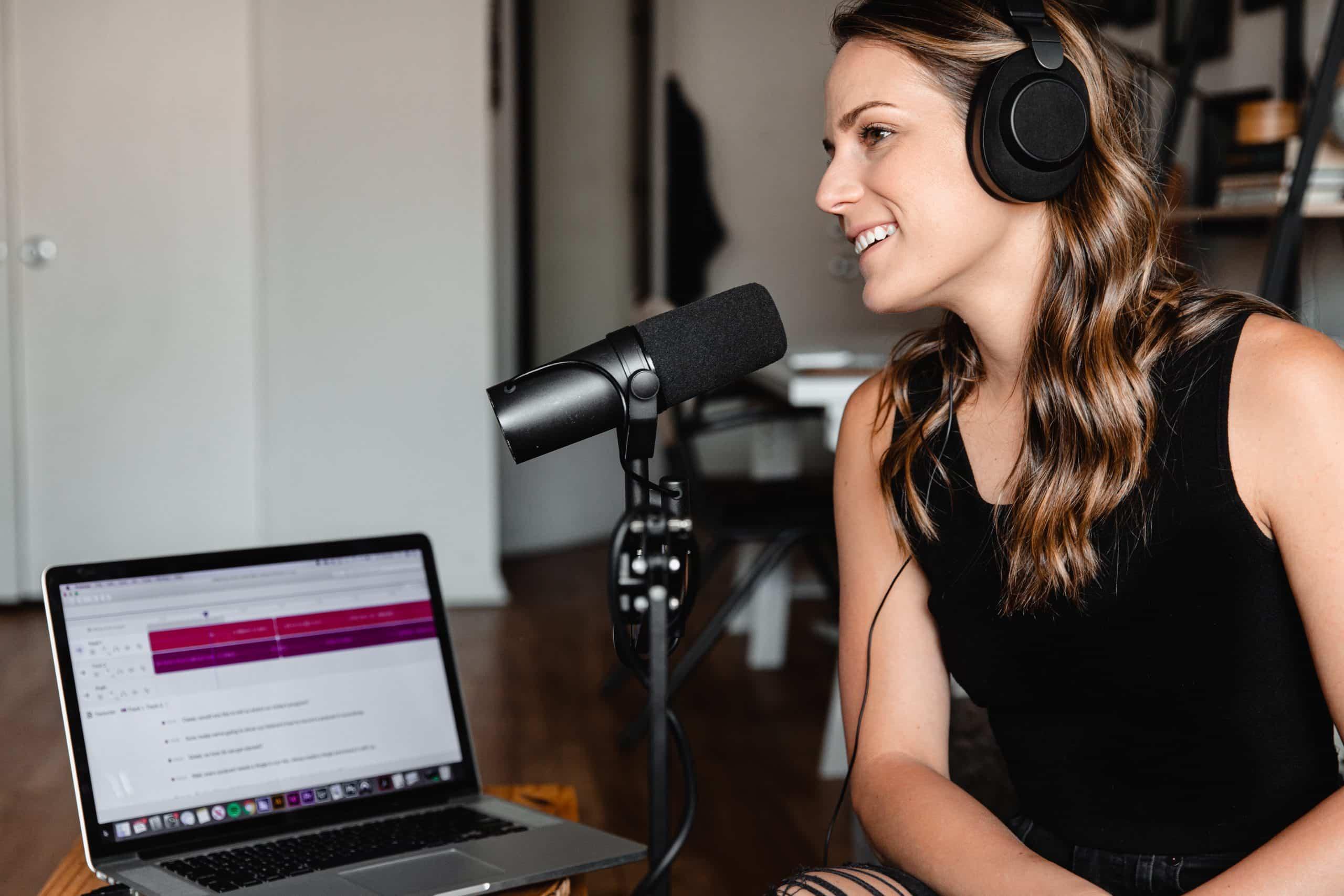 Article continues below advertisement
With over 300 episodes, this well-known podcast has a lot of listeners. Host, Jess Lively, will enlighten you on various topics such as wellness, relationships, career, and life in general. If you're consciously trying to create the life you have always envisioned, Jess will take you one step closer with her wise words.
She aims to help women create alignment and flow in both their life and career. The Lively Show also touches on The Law of Attraction and the science behind the subconscious. Not only does she share personal stories, but she also has a lot of guests on the show as well.
Being mindful can bring forth a lot of clarity in one's life, which is essential when on the path to improvement. In The Mindful Kind, Rachael Kable helps women incorporate simple acts of mindfulness into their everyday lives.
Sometimes the idea of traditional meditation can feel daunting, as we might feel like we don't know what we're doing. Being mindful has the potential to increase general well-being, which is super beneficial.
Thankfully, the effective, easy-to-master practices found in this podcast can make this journey easy and enjoyable!
There are so many resources available to help expand our minds and enrich our lives. Let these podcasts inspire you to discover your best self!