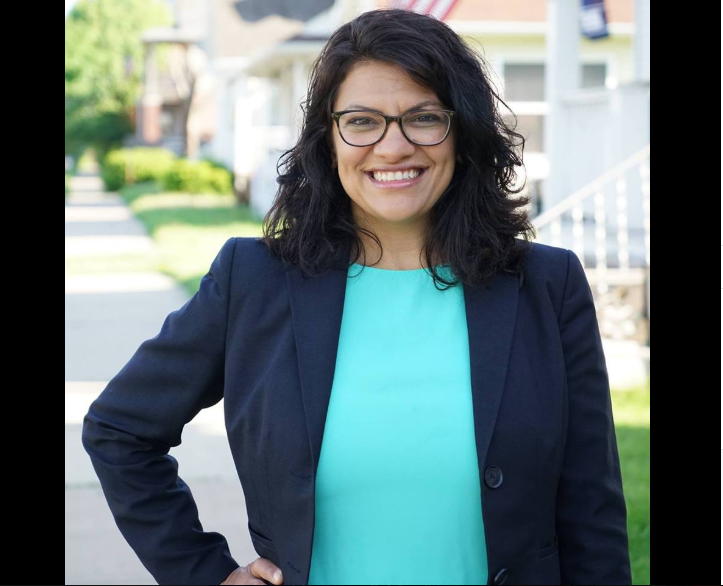 Rashida Tlaib On Her Way To Becoming First Muslim Woman In Congress
By
Regina Fontanelli
Aug. 20 2018, Published 9:10 p.m. ET
Last Tuesday, August 7th, Rashida Tlaib, former Michigan house member, and lawyer, narrowly won the Democratic primary, putting her in line to become the first Muslim woman in the United States Congress. Upon hearing news of her historic win, she said to reporters and supporters alike "I will uplift you in so many ways, not only through service but fighting back against every single racist, oppressive structure that needs to be dismantled, because you deserve better." Words packed with an extra layer of meaning for her Arab American supporters who filled up the majority of the room.
In our history, there have been Muslim members of Congress and there have been woman members of Congress. But never before has there been a representative whose identities crossed both intersections. In an interview with CNN, Tlaib becomes choked up upon recalling her son saying he'll "lie" and tell anyone who asks he isn't Muslim to protect himself.
Since 9/11, prejudice against Arab Americans and Muslims has invaded not only our media but our administration's rhetoric. Most recently, this was seen with Trump's travel ban, an order aimed at preventing terrorism that halts the issuing of Visas to applicants in predominantly Muslim countries. Considering that the majority of countries on the list have no connection with terrorist attacks in the United States since 2001, the list seems to be more grounded in racism than statistical evidence. Yet, these fallacious actions from our administration are pervasive and can make Muslim Americans feel unwanted in their own country.
Article continues below advertisement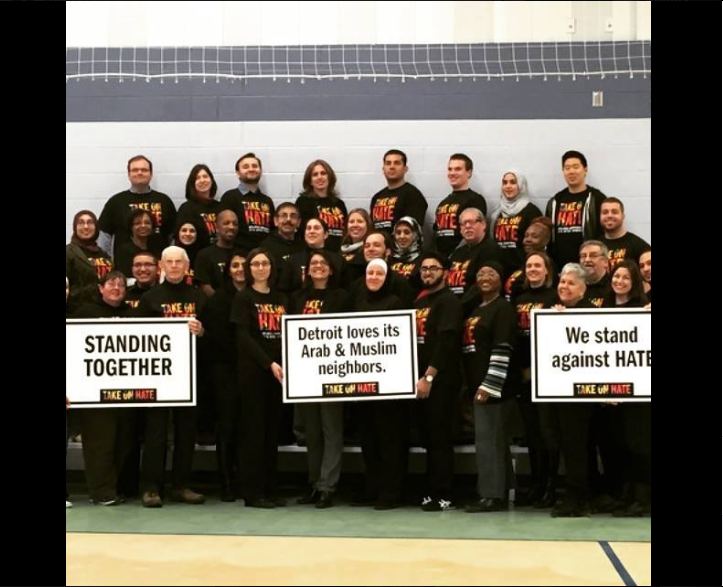 Tlaib has shown the same dedication in her fight for women's rights and was actually detained two years ago for protesting at a lunch where Trump was campaigning. She and other members of group Moms Against Trump carried miniature constitutions and challenged Trump on his misogyny, his casual acceptance of the Purple Heart from an army veteran, and his overall knowledge of the constitution.
After being forcefully removed by security, she told an interviewer from mlive that the "most patriotic thing you could ever do is disrupt somebody that doesn't believe in our constitution, that doesn't believe that women shouldn't be sexually harassed in the workplace."
Article continues below advertisement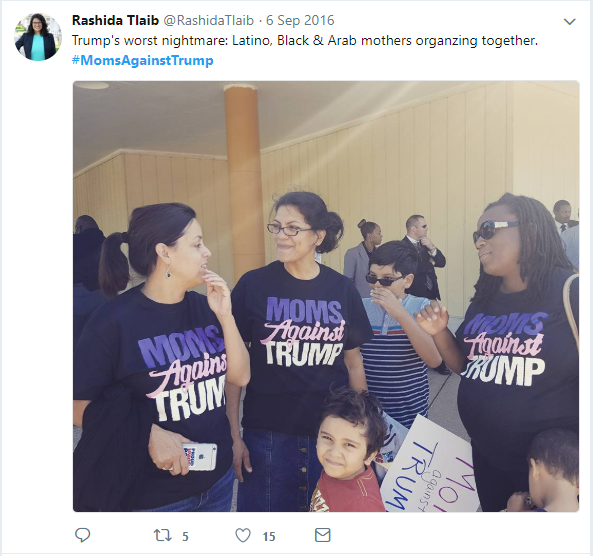 Tlaib's goals in office are equally progressive. Some of her platform's driving points are Medicare-for-All, increasing The Environmental Protection Agencies budget (which Trump significantly cut down), and repealing the Muslim Ban. Her campaign was supported by over 20 progressives groups, including People for Bernie and Democracy for America. Representatives like Pramila Jayapal have called her a "powerhouse," and even filmmaker, Michael Moore, took to Twitter to praise Tlaib, calling her a "bright, shining star."
Article continues below advertisement
These high recommendations stem from more than just Tlaib's identity as a Muslim woman and her support for progressive movements. During her time as a member of the Michigan House of Representatives, she championed major causes for her community, securing millions of dollars for bilingual literacy classes and educational programs. When the Koch brothers disposed of petroleum coke on the coast of the Detroit River, Tlaib tested samples by herself for toxicity. Her research, combined with her powerful voice and dedication to the issue, forced Koch industries to remove the toxic substance and stop dumping waste by the river. Her previous work gives supporters faith that she's someone who can get the job done in office.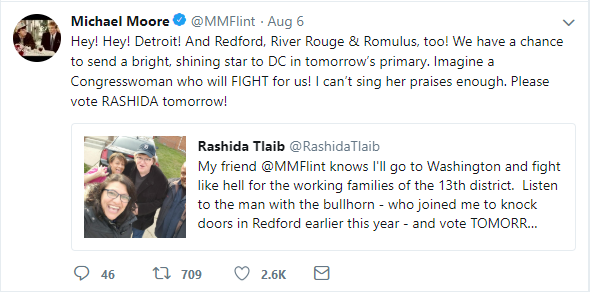 Article continues below advertisement
Politically, 2018 has been a rough year for many Americans. Our administration's lack of competence in addressing issues like family separation at the border and white supremacist protests in Charlottesville fill us with a sense of anger and dread for the future of our country. Every day we struggle to remain hopeful for a country that's supposed to uphold freedom for all.
Yet politicians like Tlaib bring us closer to that version. This year a record number of women have won have primary elections, including insurgent Alexandria Ocasio-Cortez, who won Queens District 14 in June. In spite of our nation's disturbing political climate, women are embodying a sense of resiliency and paving the road for a future generation of women political leaders. Though Tlaib is a few months from having her rightful seat in Congress, her primary win and the work she has done are a testament to the power of what a woman, specifically a woman of color, can do, despite adversity all around her.