The Bedroom For The Woman On A Mission To Conquer The World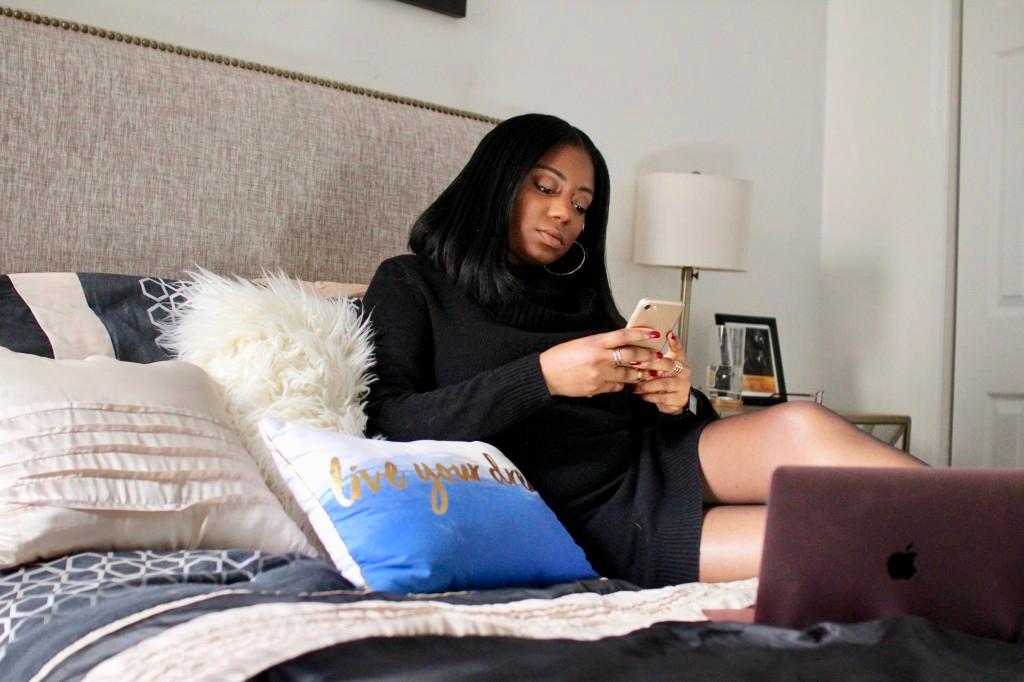 As the CEO of a media company, my days are jam-packed. When I'm not in a meeting or on a call, I'm behind a computer screen working out the details of a partnership, crafting a deck or crunching the numbers on a budget.
It takes energy and focus to keep all the wheels spinning on a daily basis. So, my home is my sanctuary. As an early twenty-something I loved running around to every event and being out all night, now at 28, my favorite time of the day is when I'm in bed watching my favorite show or reading a book. The downtime helps me to recharge so I can show up fully when I am in the office, or at an event. My bedroom is the first thing I see in the morning, and the last thing I see before closing my eyes. It's important for that setting to be something that restores, and inspires me.
While I was hustling building my company, I was fortunate enough to live in my family home in Brooklyn. But this year, the time finally came for me to move out on my own. With that, came the moment to purchase my first real adult furniture set. I wanted to fill my first adult apartment with stylish and quality furniture that would last and that I would feel good about. Enter, Raymour & Flanigan. Out of all the furniture options out there, it's the only one that had the quality I wanted in the price range that I could still afford. And, even if something they had was slightly out of reach, they offer financing and payment plans.
I haven't bought furniture since I first came back from college and redid my childhood room. I didn't even realize until I walked onto the showroom floor that this was my first time ever shopping for a couch! I ultimately decided to focus on doing my bedroom before focusing on the living spaces but the entire experience was such a blessing.
The showroom manager brought me around and talked through all the options with me. Once we decided on a set, we used Raymour & Flanigan's digital room planner tool to make sure everything would fit! The tool lets you drop in the dimensions of your room and arrange furniture digitally.
[Watch my experience in the video below]
Article continues below advertisement
I am thrilled with how the room came out. I wanted my room to be an oasis– a place where I could snuggle up in a chair and read or look out the window and write. I opted for the Neo Flair Accent Chair. It's comfortable, and beautiful. The chair shapes perfectly to my body and has enough room for me to add a pillow.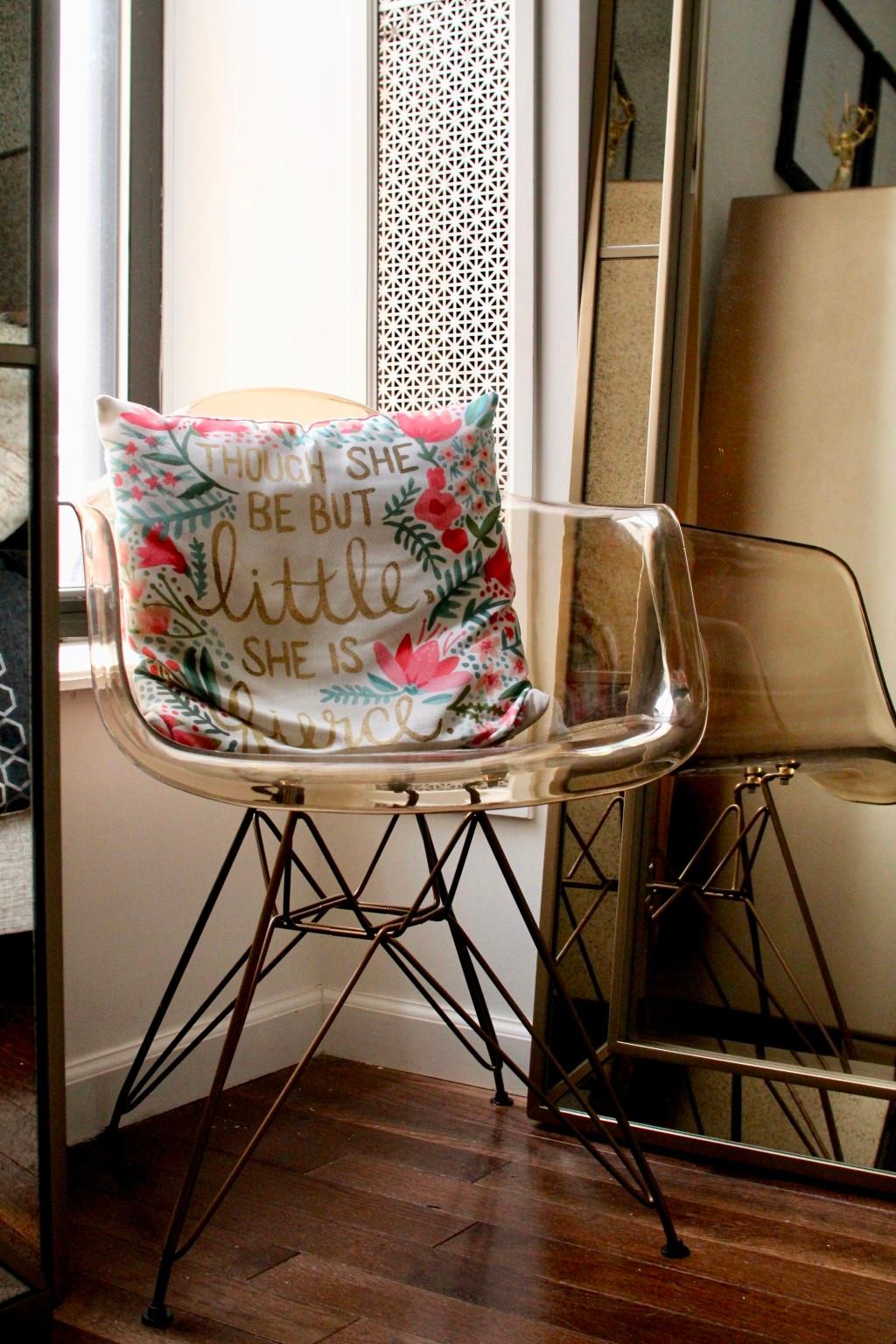 Article continues below advertisement
I wanted a headboard that made my full size bed seem bigger, without taking up too much space. For the bed, I took a bit of a risk. It was an online selection and I wasn't 100% sure it would match the rest of the furniture I ordered. But, in the end it all came together. I'm super happy with the Maria Full Bed. And the slight texture of the headboard works well against all the solid gold colored pieces.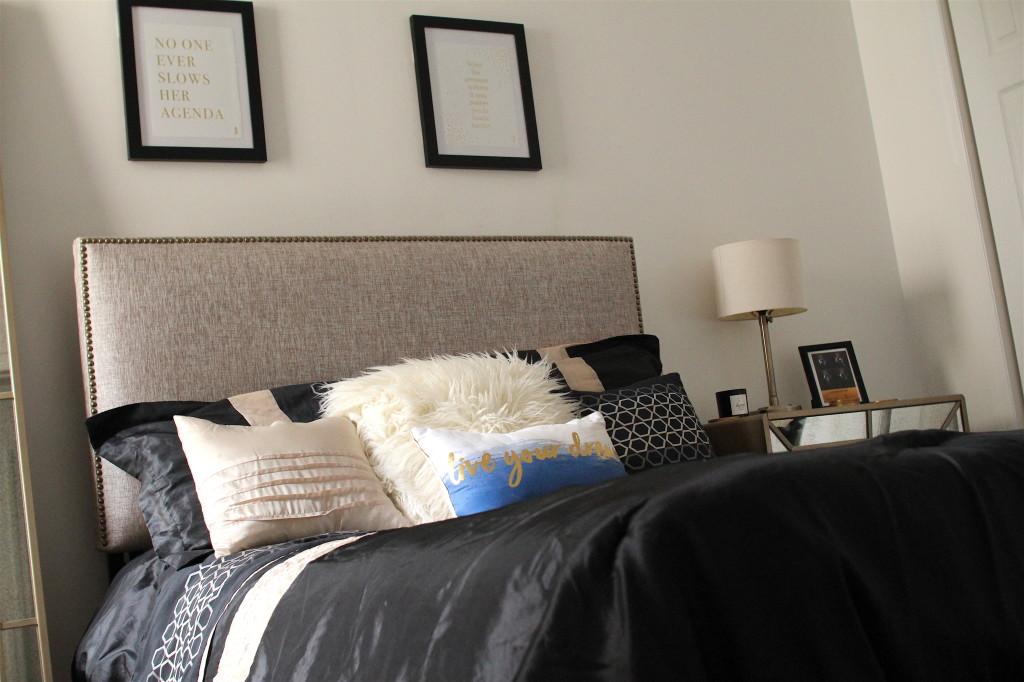 Article continues below advertisement
Since my room is not that big, I wanted furniture that was beautiful but large enough to store the most amount of items possible! The Cecile nightstand, and dresser provides that along with the sophisticated glam I always wanted. And the mirror is something I've always dreamed of having. The full mirror helps me to make sure I'm sending the right message through my clothing before I walk out the door.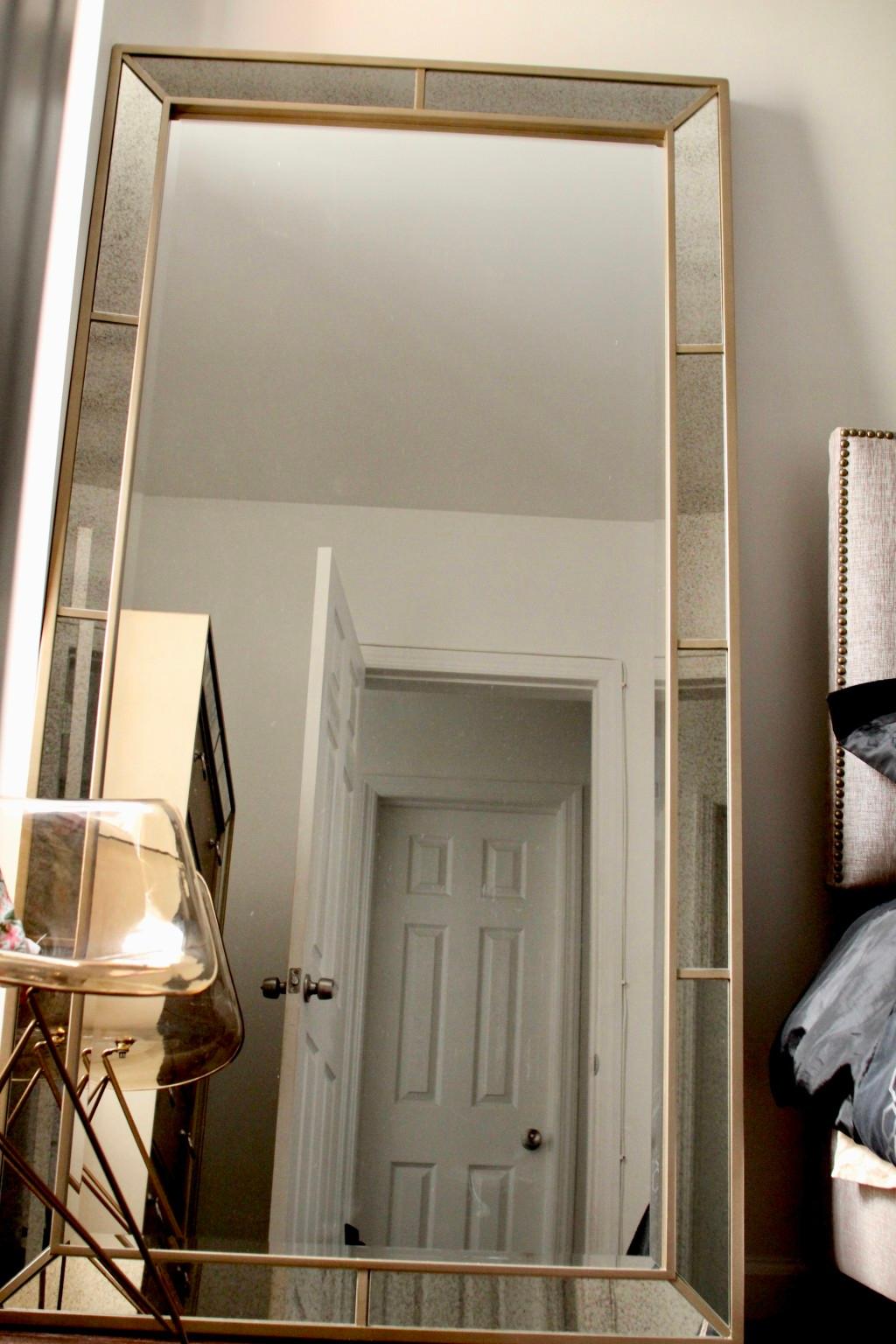 Article continues below advertisement
The furniture has a solid gold/champagne finish and antique mirror accents. If you can't tell, I'm obsessed with gold, and glam but with a modern aesthetic (i.e. not too gaudy). This furniture set hit all the right marks.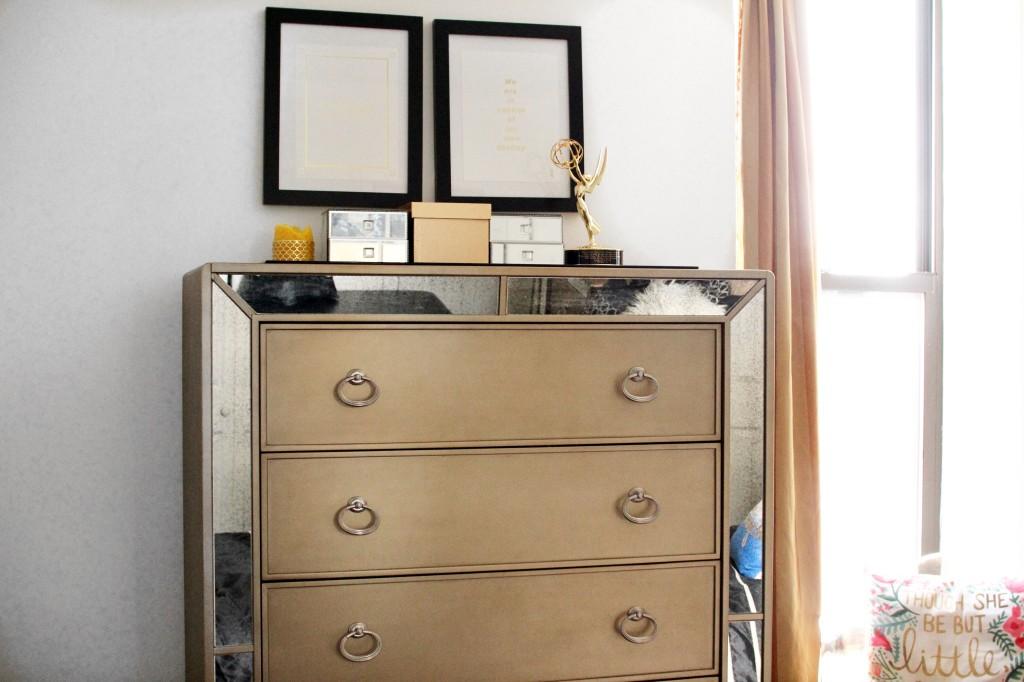 Article continues below advertisement
Your bedroom is a place for you to refresh and recharge. When you're on a mission to accomplish big goals you need to show up fully. Transforming your personal space can help you as you work to achieve both personal and professional goals.
What are you coming home to at the end of a long day? What do you feel when you open your eyes and look around in the morning? At a certain point in your adulthood, you need to upgrade your furniture from beyond the basics. You need something beyond functional that fits your lifestyle.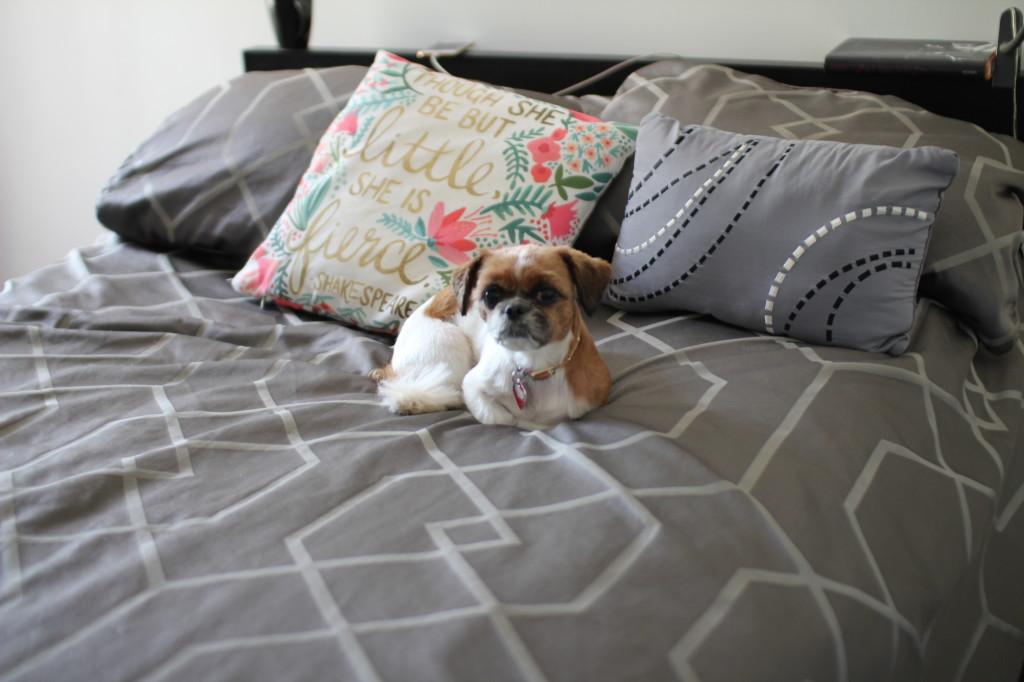 Article continues below advertisement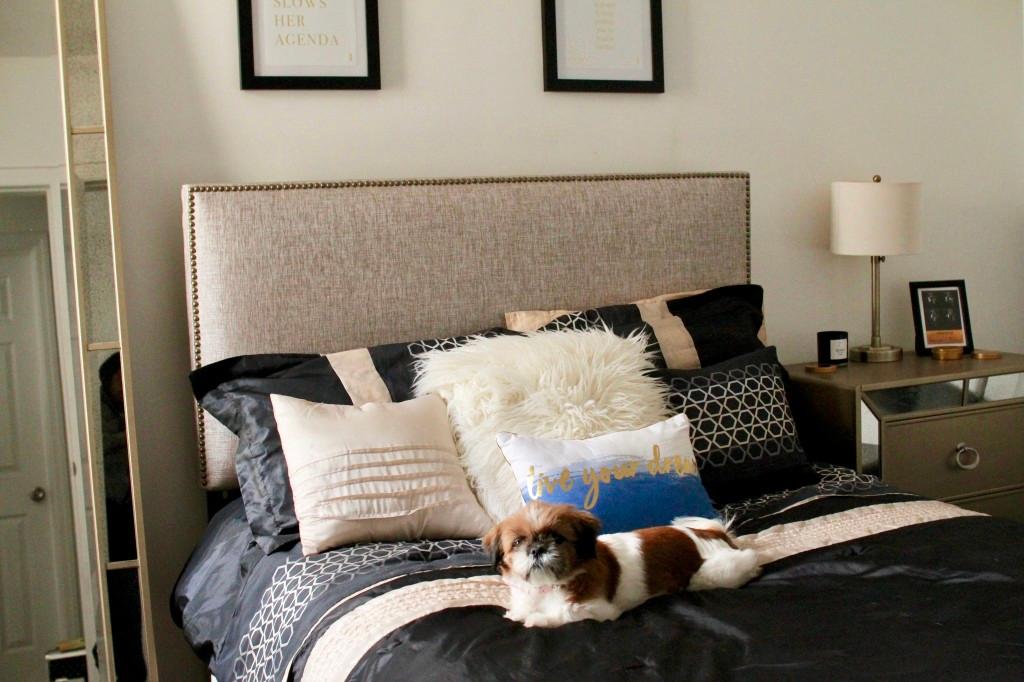 Article continues below advertisement
#HERSANCTUARY FURNITURE GIVEAWAY:
Her Agenda is very excited to be working with Raymour & Flanigan, and to kick off our partnership we are offering the opportunity for you to nominate a woman in need to receive a furniture set! (A gift card will be rewarded in the amount of $4,000).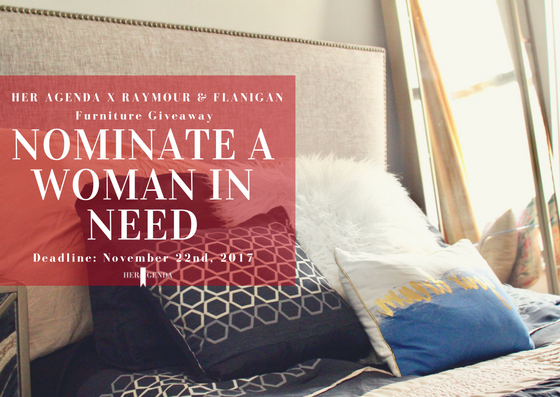 Article continues below advertisement
BONUS: Share your favorite image from Rhonesha's bedroom post, and use hashtag #HerSanctuary to share more about why you're nominating a woman in need. Follow @RaymourFlanigan and @HerAgenda and tag us in your caption.
Let's help another woman get her sanctuary space who normally wouldn't be able to invest in it.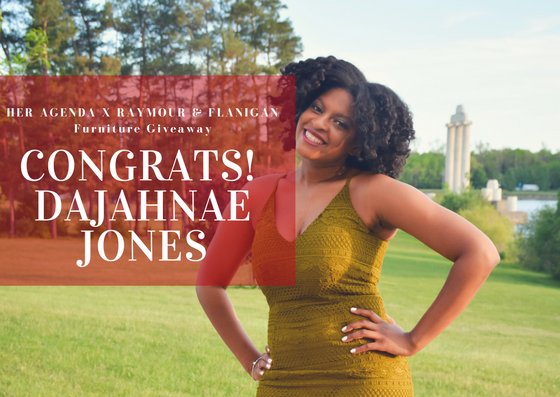 [This post is sponsored by Raymour & Flanigan.]
[wonderplugin_slider id="15″]