Real Women Of Color Living Netflix's 'Emily In Paris' Life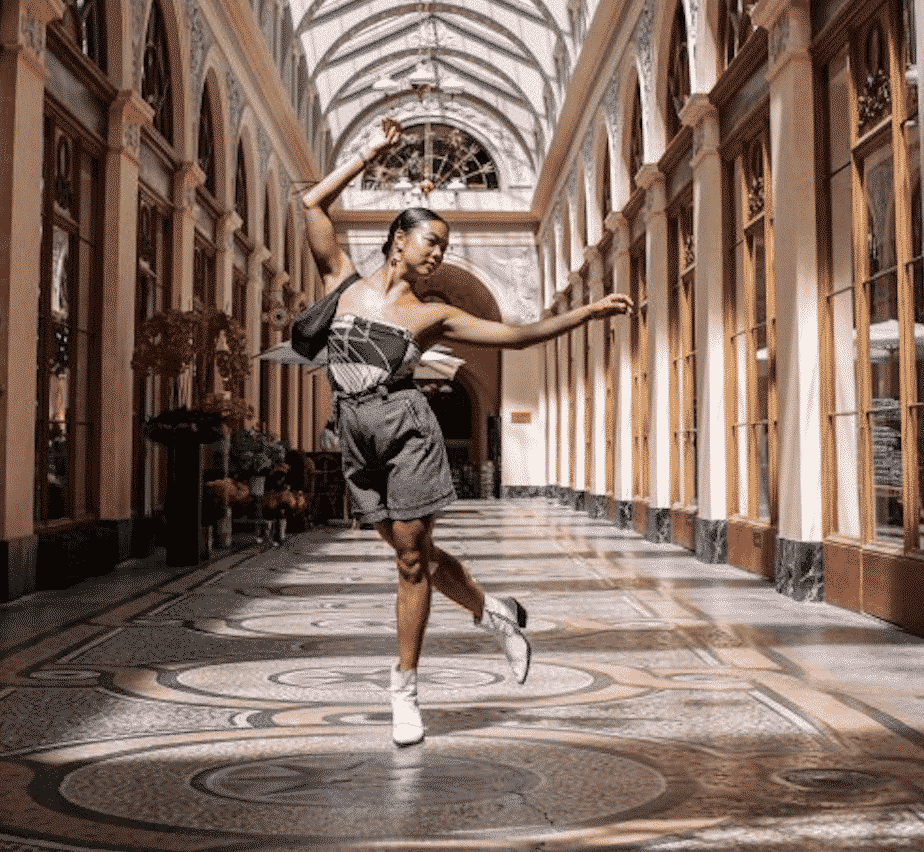 Deadline reported that the binge-worthy Netflix series Emily in Paris garnered nominations for two Golden Globe awards. The series was nominated in both the comedy and musical categories, while Lily Collins (Emily) was nominated for best actress. As we celebrate the beloved show's Golden Globe nod, let's also highlight women we know and love that are living the real Emily in Paris lifestyle.
Social media went into a frenzy following Netflix's October 2nd release of the now wildly popular series Emily In Paris. Viewers at home were hooked on Emily's journey through the "city of love," navigating the cultural differences and struggling to grapple with the French language and nuances on a day-to-day basis. I, for one, was surprised at how Emily somehow managed to almost ruin Paris fashion week for a notable designer within her first few months.
Many people quickly fell in love with the series, binge-watching it the whole way through, happy to have some joy in travel and romance and a sense of escapism from the looming pandemic that seems to always be the topic of conversation.
Others questioned Hollywood's seemingly repetitive storytelling that tends to center around a privileged white female character, who stumbles her way through Paris and ends up having it all. Most notably, InStyle responded to the series with an article entitled "Why Is The American Girl In Paris So White?" referencing tv series, reality shows, and films that fail to share stories of non-white girls who leave everything behind and fabulously live their lives abroad.
While currently living in Paris, I've been lucky enough to know two young women who after watching the series are ready to dispel some notions and share what it's really like to live in Paris:
Article continues below advertisement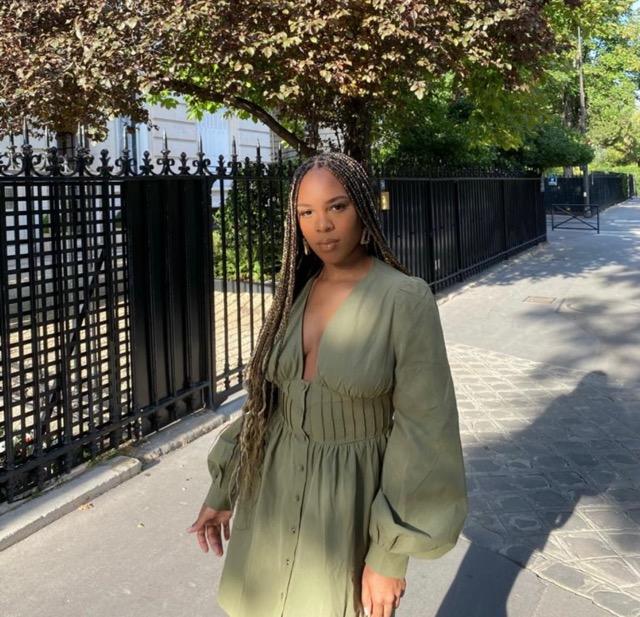 The Gruesome Job Search  
Paris-based dancer Mona Sidy wasn't impressed by how unrealistically easy things seem to come to Emily. Sidy explains, "some people have to work much harder and make sure they're financially secure. Not everything gets handed to you."
Looking for a job is a headache anywhere, but especially as an expat in Paris. "I've been in Paris for three years come this January," says 24-year-old designer and YouTuber Ayida 'Sole' Nazaire.
Article continues below advertisement
Emily was offered a once-in-a-lifetime opportunity to take the place of someone in a much senior role than her, but finding work as an expat isn't always that easy. "Truthfully it has been hard to break into the workforce in my specific industry. I interviewed about 4 or 5 times since post-grad at jobs that were serious prospects however I was not chosen. One job I have worked here is as a freelancer, a graphic designer for a fashion company," says Nazaire.
Representation
I agreed with the ladies that it would be nice to see more representation of women of color abroad in media.
"There is a great deal of Black expats from the states, from other countries who have a unique experience and I think it would be really cool for that to be showcased. The only person that I've ever heard of that moved from America to [Europe are figures like] Nina Simone and like James Baldwin. I've never heard of any other [notable American] Black people that came to Paris and enjoyed it. "
Article continues below advertisement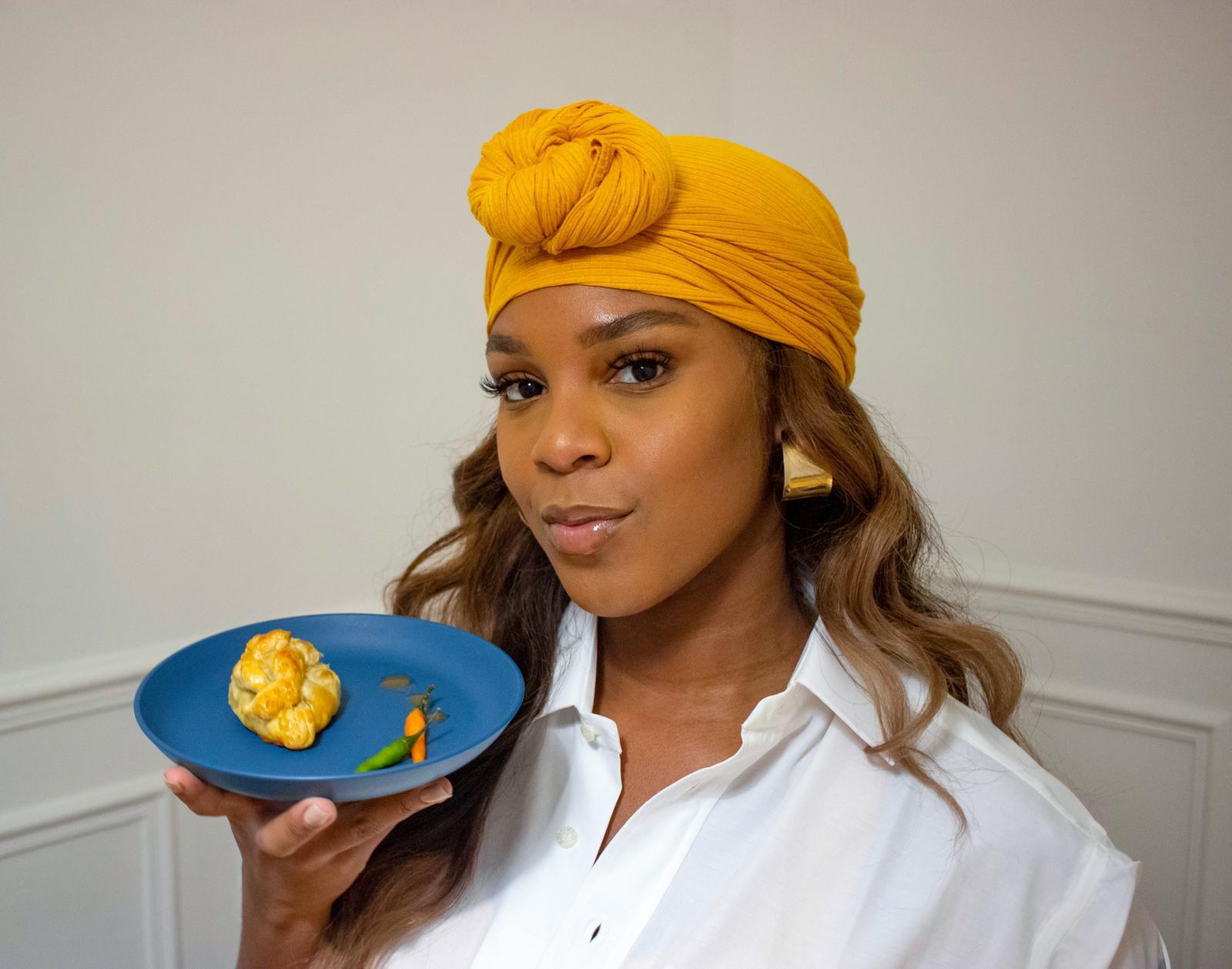 Cuisine Fuss 
You will be arguing with yourself when it comes to debates over the best bread and wine, French people know they rank first place. However, when it comes to rules and behavior surrounding food, French waiters and chefs are not engaging in a discussion with you.
Nazaire shares that "the first time I was at a restaurant I didn't like my food and I wanted to send it back and they said 'well you already touched it.'" You are often resigned to accept whatever is placed in front of you as it is the 'French way,' not to make heavy alterations to your meal and just accept it as it was uniquely prepared. As an American, you are taught that the customer is always right and to customize your meal if you should desire to. Not here!
Article continues below advertisement
Punctuality? Never Heard Of It
It is no secret that Parisians like to move on their own time. The concept of rushing or being embarrassed about being late that certainly exists in other cities, appears to be nonexistent.
When Emily showed up at her job two hours ahead of her french colleagues, us expats in Paris felt seen. Nazaire shares that "me, being a super punctual person in the professional space, I felt that." It's something you certainly have to warm up to if you're ever considering working in Paris.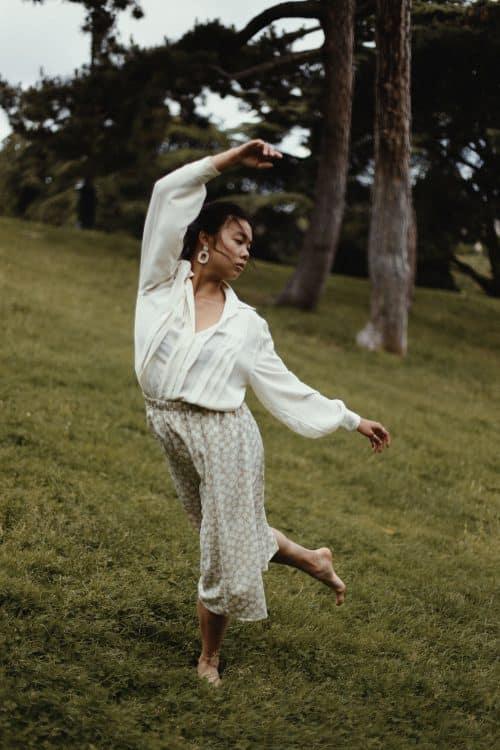 Article continues below advertisement
The Diversity Issue 
In response to the show, diversity seemed much to be desired in terms of storyline. It would have been beneficial to see them have a backstory and love interest for a change, too! Paris is a city full of diversity, and the show definitely could have highlighted that more.
"I was frustrated that the only hint of diversity was the Black guy at the office and he was a unique entity in the show. They didn't show any Black people being anywhere," says Nazaire.
A Privileged Place 
Mona Sidy explains that these stories like Emily In Paris "often come from a very privileged place and it's not always that us people of color are coming from a place where our parents approve or it's normalized to go live abroad and go have these life experience."
Additionally, she offers that immigrant families do this all the time, but it's not as spotlighted or whimsical as it appears in the series. Sidy states "my parents moved to America and that's the American dream – that they moved to America. They did this over glamorized Emily in Paris thing but it doesn't seem as bright and shiny as it does in the films that portray and series."
Article continues below advertisement
Looking Ahead 
Nazaire thinks that showcasing varied stories can be beneficial to show creators and writers in the industry. Nazaire explains that "you're bringing yourself to a wider audience and you're getting with the times…I feel like if Netflix or the media were to genuinely put more of the Black experience into these shows, you're broadening your audience."
Article continues below advertisement
She continued that "people look to Black women for the culture worldwide. It only gives my little cousin something to look to. That's why I started my YouTube channel because so many people wanted to know about my experience in Paris. It's hard to open up your life like that, but I feel like it inspires some young girl in the States to say I want to go there, I want to experience the world outside of the city I'm from, I want to experience culture shock, I want to learn another language."
It's important to show more stories of women of color abroad so that there is more representation in these subject areas. The fact is – these women abroad do in fact exist and live just as glamorously as Emily!
Season 2 of Emily In Paris has officially been confirmed by Netflix giving us something to look forward to ahead of another unpredictable year.