Recap: Erica's Table of 20 Brings Professionals Together
Erica's Table of 20 is one of the most sought after events for men and women to engage, inspire and connect. Recently, entrepreneur; Erica Dias hosted her 32nd Erica's Table of 20. Her event honored, two phenomenal women; Madean Gilzene; an event planner who is known to many for giving your event that "wow" factor, and Julia Robinson wardrobe stylist & Designer, Both ladies journeys definitely inspired, impacted and motivated attendees.
Guests had positive remarks for the special event. "Erica's Table of 20 event is one that you must attend. I met so many influential people, and the intimate setting and conversation was amazing." said Julia Robinson.
Celebrity hairstylist, China stated, "I've connected with so many amazing ppl at your event. The best $100 ever spent."
One guest noted that the event space created an "intimate environment for women to connect, let their hair down, fellowship, and inspire."
Erica's mission for Table of 20 is to get people to get back to having real conversations again, without being distracted by social media. Real conversations that are purpose driven and inspiring. The guests, laugh, cry, connect and the energy of the room is always infectious.
Article continues below advertisement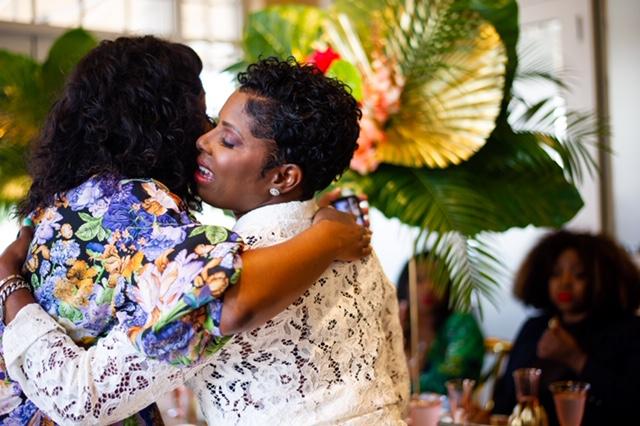 As Erica continues to tour until October with her event, check out www.EricasTableOf20.com for future events and follow @TableOf20 for updates and tour stops. This is a event that you definitely want to attend.
Event Planner: Glitz And Glam Affairs
Sponsors: Lux Cakery, Ink & Elegance , La-Table Chic,
Curls, The Honey Pot, Vintage And More 101 , Glitz And Glam Affairs, The B Firm PR