RECAP: Her Agenda Hosts Panel Discussion For Next Generation Women Leaders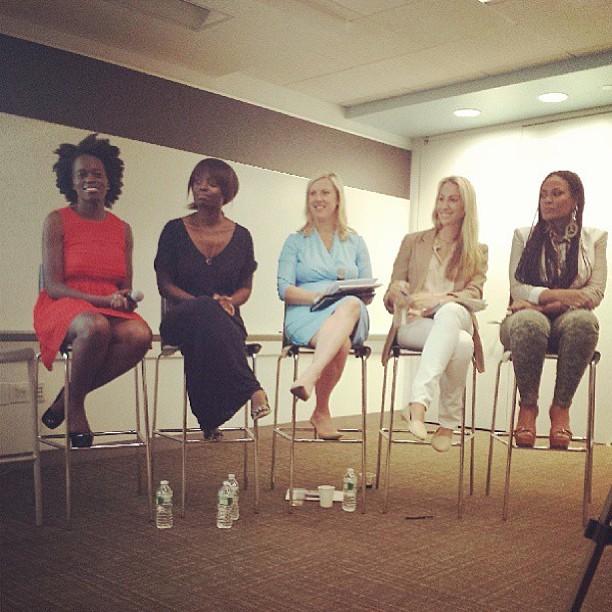 Three times is certainly a charm when it comes to Her Agenda panels. Last night over 100 promising young leaders gathered at the Microsoft Headquarters for the latest Her Agenda panel event.
The discussion titled "Developing the Next Generation of Women Leaders" was moderated by Her Agenda founder Rhonesha Byng. The audience was lead through a compelling and captivating conversation about the importance of tuning into the voice of the leader within. The panelists included a group of remarkable women who have all claimed the title of CEO and founder on their journey to fulfill their truest potential.
We opened with the question, "Is there a difference for women when it comes to discovering a path for leadership?" Joan Snyder Kuhl, President and Founder of Why Millennials Matter, LTD began the discussion saying, "There's no specific path- it comes from within. It comes down to choosing to make a difference no matter your age." Adriann Wanner is no stranger to this philosophy as she founded her business EvoJets at age 25 and continues to run the company as President. She shared, "The skills you need to get the leadership position are different than when you're actually leading…There's a difference between being comfortable as a leader and being a great leader."
The conversation continued to flourish and panel attendees fervently jotted down and tweeted their favorite quotes. [Check out the Storify of the conversation below]
Article continues below advertisement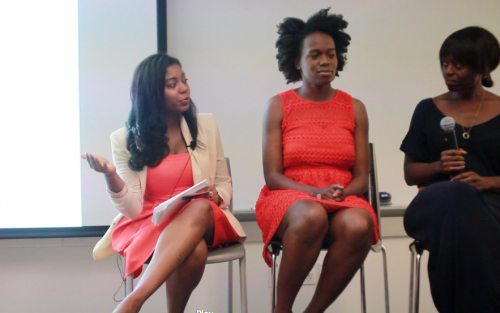 The next question drew the room into a pivotal conversation of what it means to be a woman who is an ever-growing leader. Despite the high rate of women graduating college and exceeding their male counter parts there is still a despairing number of women who hold positions in leadership and the world's wealth.
Dee Poku Co-Founder and CEO of the WIE Network encouraged the crowd saying, "Find mentors and sponsors. Don't get discouraged if they don't get back to you…Still be persistent." Amanda Ebokosia of The Gem Project co-signed this notion as she mentioned in her statement preceding Poku's where she stressed the importance of not only having mentorship and sponsorship but understanding the difference between the two.
Article continues below advertisement
In the question of how we become good leaders, Beverly Bond Founder and Executive Director of Black Girls rock informed the audience the importance of laying a solid foundation in research. Beverly declared, "Research and be thorough because you have to [do so] in order to be successful." She then began to share a story with the audience of her personal journey to tap into that leader and how her many paths of research connected to bring forth her purpose. Answering a later question she spoke about what it means to learn your self-worth. Not selling yourself short is one of her key points in commanding executive presence when you are in a room.
As the panel began to close you could feel the excitement that exuded from the crowd. From the synced head nods that indicated the understanding of a point to the smiles that bounced between the women on the panel and those who were seated opposite, it was truly an experience that won't soon be forgotten. Before the panel was officially over each panelist left us with these words of wisdom:
"Do your job as a mentee and when you can, be of service to your mentor as well." -Joan Snyder Kuhl
"Take Action! Even if it's baby steps" – Adriann Wanner
"It takes work ethic and discipline, always trying to take yourself to the next level" -Beverly Bond
"In addition to mentors, look to you network of peers and colleagues." – Dee Poku
Connect and be able to make relationships…it's how you get to where you envision yourself." – Amanda A Ebokosia
The tweets truly capture the essence of the evening. Check out the storify recap below. VIDEO RECAP coming soon!