RECAP: #HerAgendaLive 'Real Talk About Sexism And Success'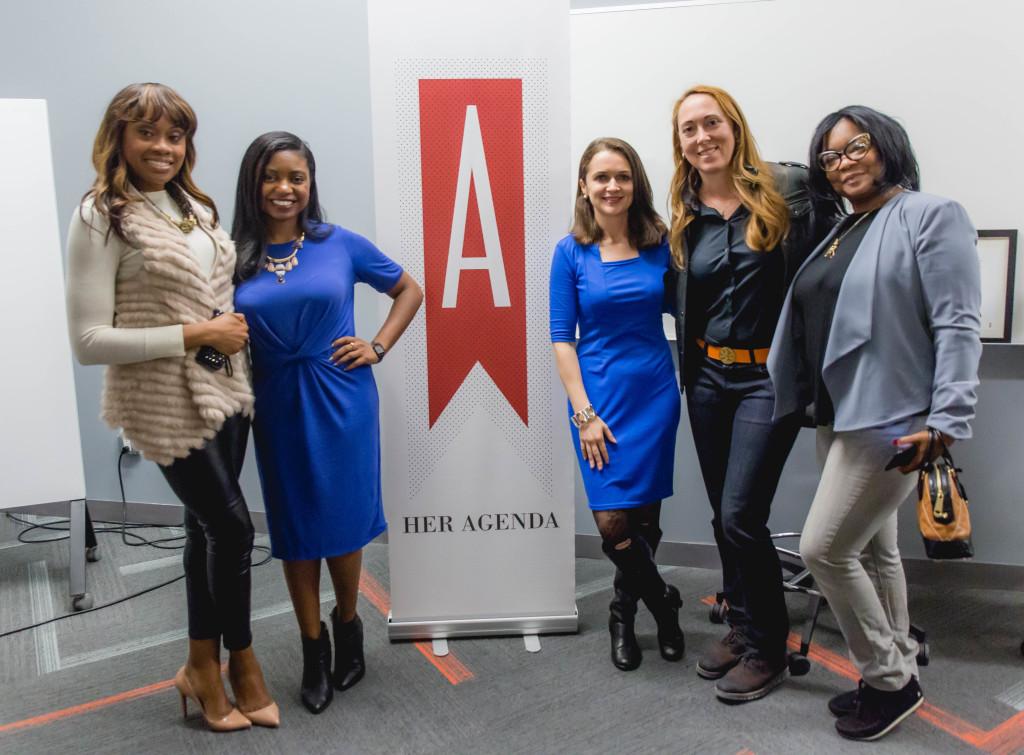 By
Eve Stern
May 16 2017, Published 3:00 a.m. ET
In Her Agenda's first panel of 2017, we brought together a group of high powered women from various industries to share the reality of sexism and how it impacts achievement and success for women today. A loaded topic, the panel spoke for over an hour on the trials and tribulations of working to succeed in business, entertainment, and politics as a woman.
"Her Agenda wouldn't exist if sexism wasn't a problem," shared founder Rhonesha Byng. "Because of everything that has happened in 2017, on top of the election, it's important to just get it out there and share our collective experiences and strategies that we can use to help each other combat the everyday microaggressions and the seen and unseen barriers that exist."
Byng asked the panel to open up on multiple topics below and more.
The first time they realized sexism existed.
"You liked what you saw on the resume does it matter that I'm a woman?" Midwin Charles shared when recounting how often people have assumed she was a man based on her name. Charles, is founder of the law firm Midwin Charles & Associates LLC and a contributor at Essence Magazine. She provides regular commentary on law, pop culture and politics for various television shows and networks, including CNN, HLN, MSNBC, Bloomberg TV, and TV One. "If we have the same experience, the same education, the same background, the same skill set – why couldn't we do the job? Discrimination on the basis of gender is real, it happens, and it still exists today."
"I didn't come into hip hop to be the best female rapper, I came into hip hop to be the best rapper," stated Roxanne Shanté, an American hip hop musician and pioneer. Born and raised in the Queensbridge Projects of Queens, New York City, Shanté first gained attention through the Roxanne Wars and was part of the Juice Crew.
Article continues below advertisement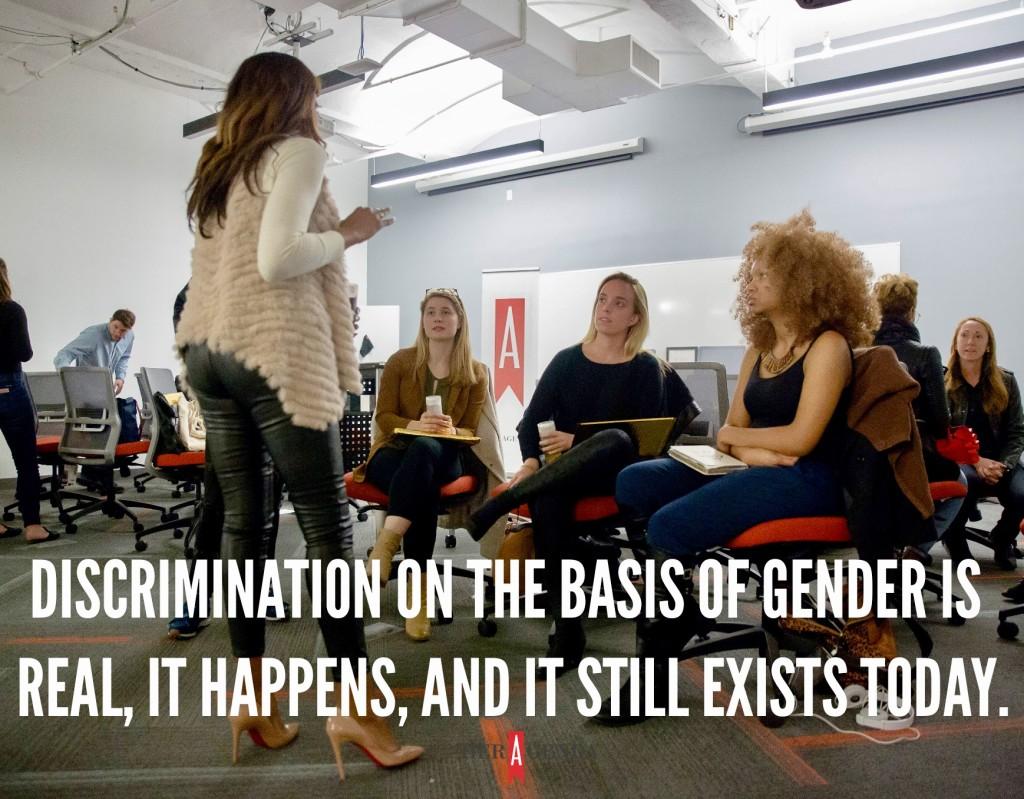 Hillary Clinton's presidential loss. 
"This past election was about gender, it was obvious it was about gender because from day one there was a double standard. This election made America wake up with respect to where we are as a society in terms of sexism and gender. I think before that, most of America was asleep," declared Charles. "It was almost like, she could never win."
Article continues below advertisement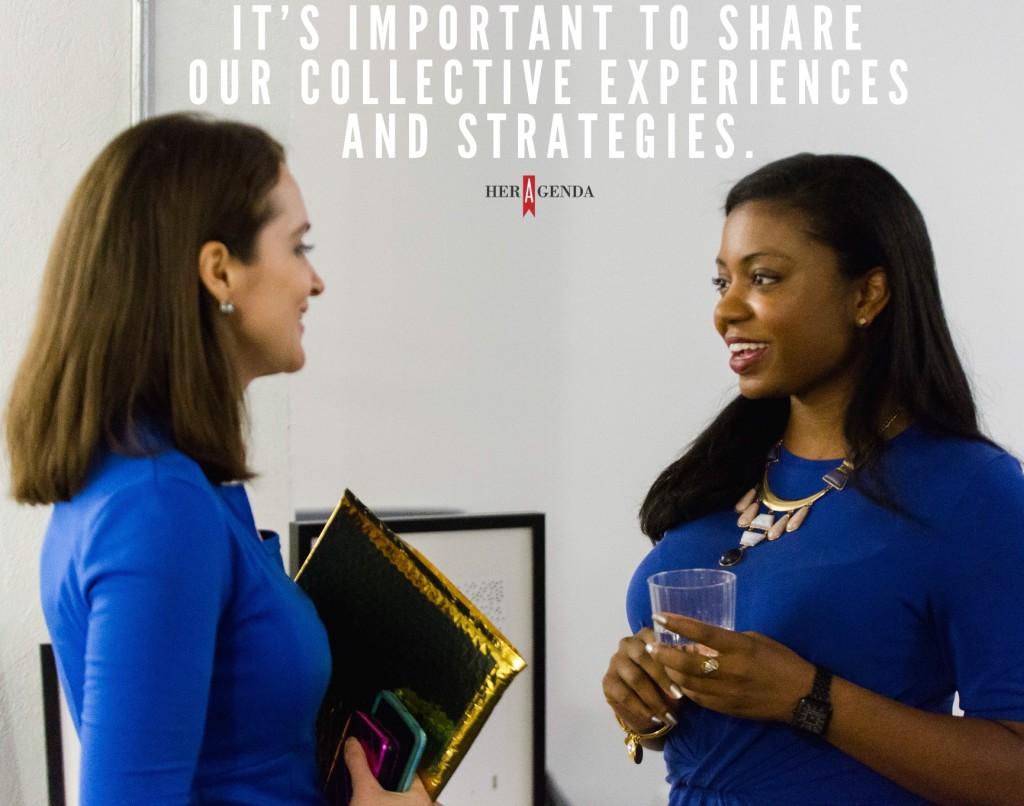 Sexism at work.
"That's the beautiful about being in the age of social media," charged Carrie Sheffield. "This can be public and we can hold people accountable for it." Sheffield is a Manhattan-based columnist and broadcaster. She is the founder of Bold, a digital news and cultural platform for a new generation of thinkers and creators. She began her journalism career in Washington with Robert Novak, later covering Congress for The Hill. A founding reporter at POLITICO, Carrie contributed on political economy at Forbes, wrote editorials for The Washington Times under Tony Blankley and advised the digital Millennial women's site Bustle.com.
Article continues below advertisement
"It goes to show you where we are in society today," shared Charles, "in terms of how men view women and what the response is to unwanted touching, unwanted attention, and how men think it's okay to talk about women that way – in a work space."
Power dynamics.
"It's frustrating to me that I needed a man in the room for me to close funds," confessed Stephenie Harris, the creator and Founder/CEO of Maven Cocktails. She has been featured on Fox Business with Maria Bartiromo and MSNBC's Entrepreneur of the Week. Maven Cocktails can be found in over 50 accounts in metro New York, including Cibo Marketplace at La Guardia Airport.