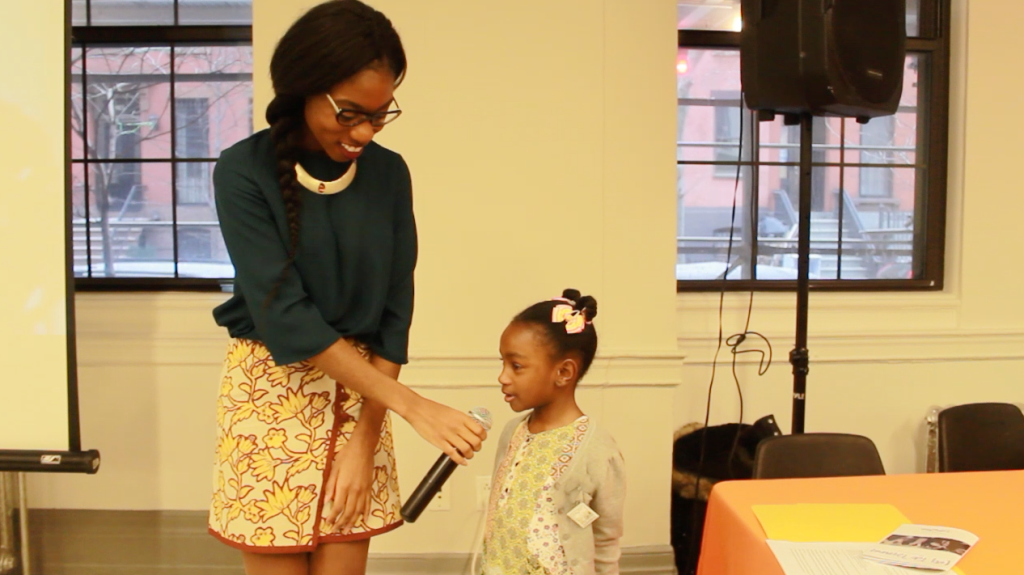 Recap: The Miseducation of Black Girls in NYC
By
Asha Boston
Feb. 29 2016, Published 2:30 a.m. ET
Asha Boston/Director of The Dinner Table Documentary
Photos Courtesy of The Dinner Table Documentary/Final Look Studio
On Presidents' Day, The Dinner Table Documentary partnered with the YWCA of Brooklyn, to host a workshop entitled, The Miseducation of Black Girls in NYC.
As guests arrived at the Brooklyn, YWCA the sweet sounds of Lauryn Hill's Miseducation album greeted them, providing a prelude to some of the conversations that would ensue. The track list, much like the day's agenda explored the innocence of the adolescent struggle to blossom in spaces that weren't quite prepared for the transformation.
The workshop's "teach-in" structure was derived from the White House's Initiative of African-American Educational Excellence, featuring two panels and a break out session. Young women's empowerment organizations, Beautiful Butterfly Inc and Gyrl Wonder provided several of the students who participated on the panel. Although one may assume that due to the umbrella of identity they all fall under, each student shared a unique perspective on her experience in either a public, private or charter New York City school.
Panelists Denisha McCurchin, Corinne Bobb Semple, Betrece Braham, Dattlysha Simon and Brianna John shared very transparent and powerful truths about their varied learning environments. Each girl agreed that they wouldn't trade their experience for another however they'd like to see more opportunities for them to have access to resources. As the conversation continued the audience sat in silence and absolute awe of their eloquence and honesty.
Article continues below advertisement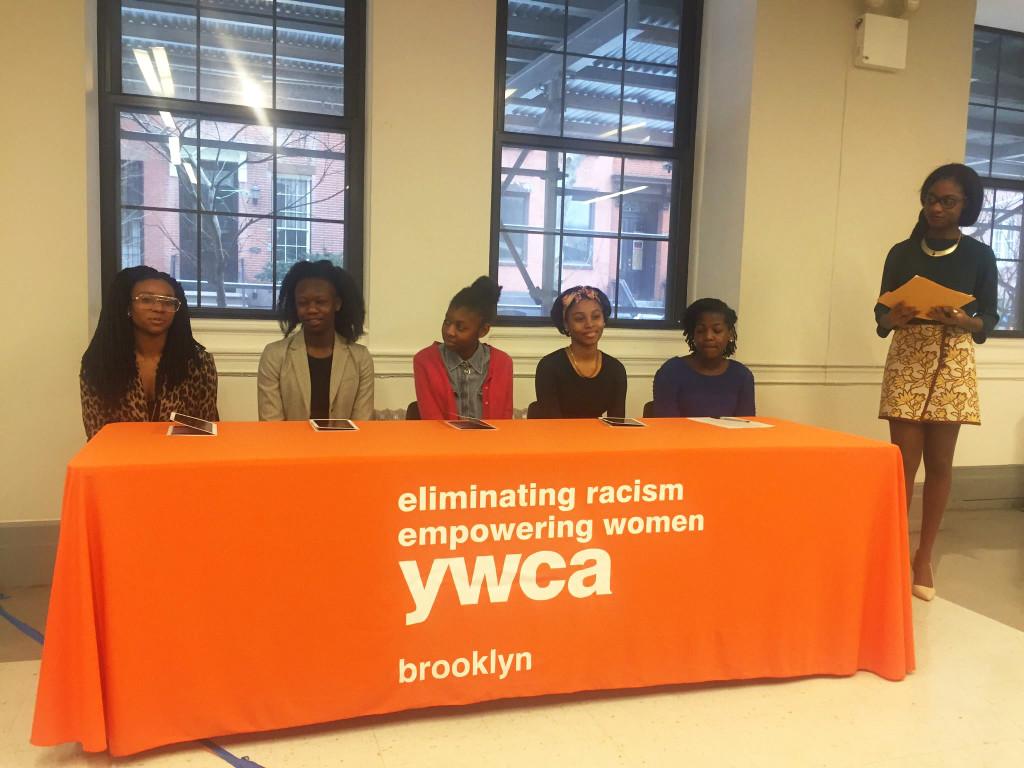 Panelist: (Left to Right) – Brianna John, Denisha McCurchin, Dattlysha Simon, Betrece Braham, and Corinne Bobb Semple
Photo Courtesy of The Dinner Table Doc
After a riveting discussion with the student panel, the crowd spilt up into various break out sessions, allowing everyone an opportunity to share their story. The sessions were cleverly named after songs on the album, conceptualized by former Peace Corp volunteer Glynn Pogue, whom also has experience working with First Lady, Michelle Obama on the "Let Girls Learn" initiative. Together, Glynn and Dinner Table director, Asha Boston created sessions and discussion topics that ranged from finding your "ex factor" to juggling school and relationships and even a discussion on the stigma's that come along with requesting extra help.
Article continues below advertisement
When the break out sessions came to a close, the audience reassembled for the second panel comprised of education and media experts. The panelist included Development Director of the Women in Hospitality Workshop and front desk manager for the Irving Hotel, Cherri Parks Taylor, Integrated Marketing and Brand Development Strategist Tola Lawal, Public Relations Specialist, Pauline Barfield, Attorney and YWCA social justice coordinator Kemah George, Clinical Director and Attorney and Dean Michelle Rodney.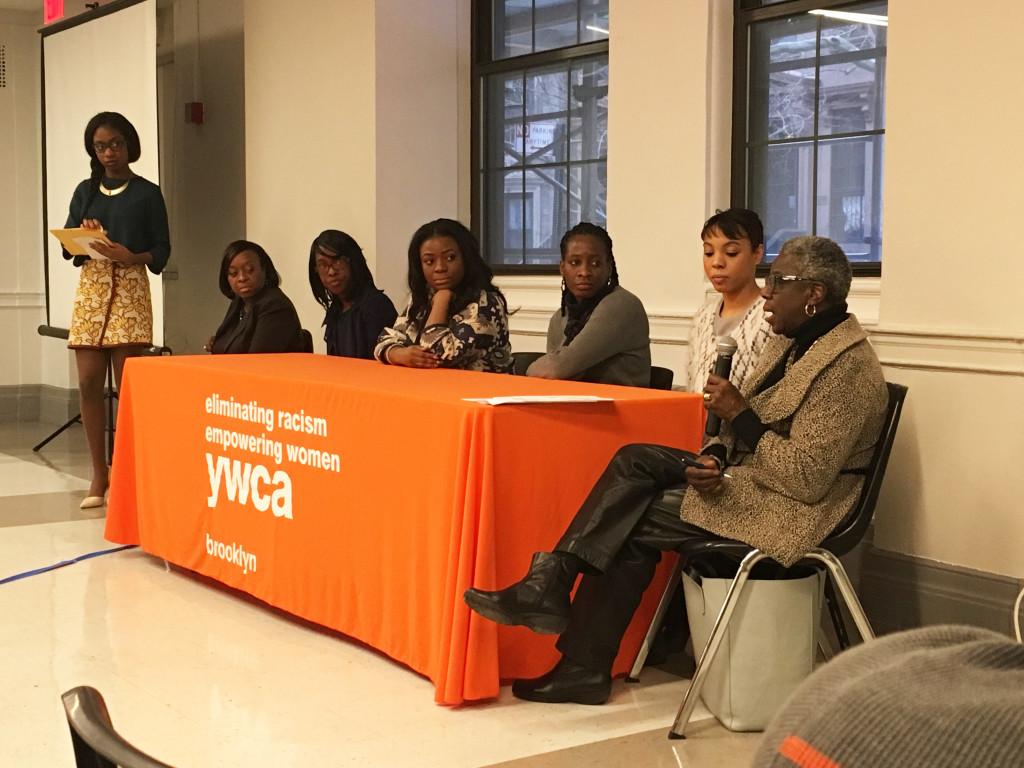 Article continues below advertisement
Panelist Panelist (Left to Right: Dean Michelle Rodney, Kemah George, Tola Lawal, Lisa Lisa Munro-Robinson, Cherri Parks Taylor and Pauline Barfield)
Courtney of The Dinner Table Documentary
Each panelist not only offered her expertise but also shared her memories of being a young black woman in the New York City school system. Panelist and Erasmus grad Cherri Parks Taylor shared, "I hate the words 'in spite of or defying the odds' if the odds are just my neighborhood and the odds is just my community then I'm not climbing a mountain I'm going to succeed."
As the event came to an end, The Dinner Table's director and founder Asha Boston, charged the audience with a passionate call to action; which resulted in everyone sharing their truths and continuing the conversation on social media under the hashtag #TheMiseducationOfBlackGirls using their pictures from the "Miseducation of Me" Photo Booth.
Article continues below advertisement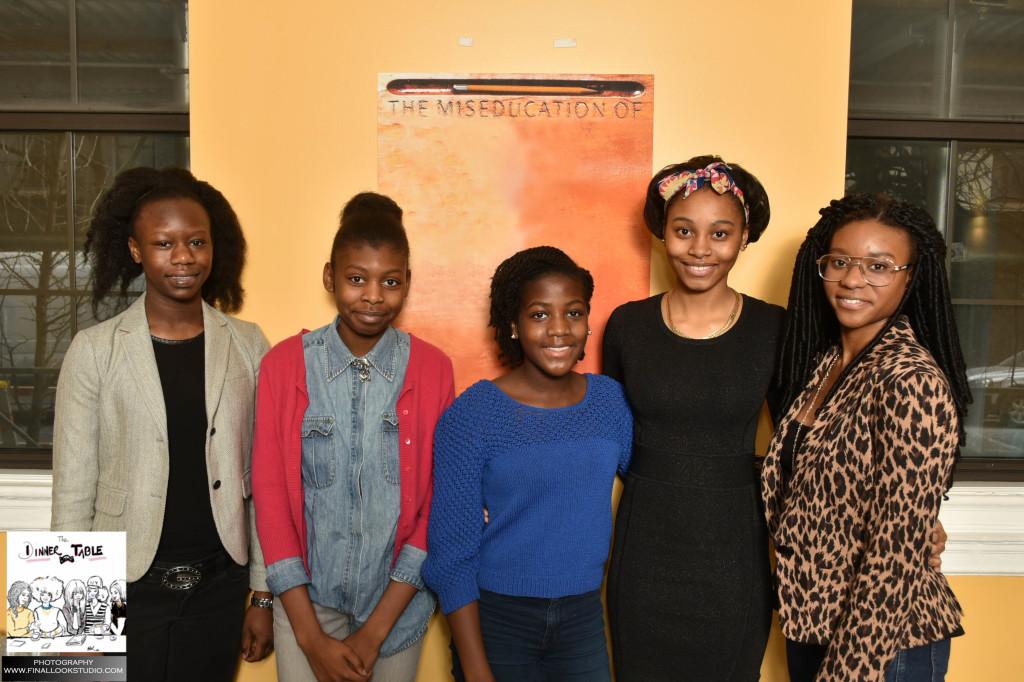 Student Panelists (Left to Right: Denisha McCurchin, Dattlysha Simon, Betrece Braham, Corinne Bobb Semple and Brianna John)
Photos Courtesy of Final Look Studio
YWCA staff members Rolanda Telesford, David Wills and Kemah Geroge were also on site to provide additional resources through programs at the YWCA of Brooklyn. Dianna Blount founder Beautiful Butterfly Inc and Tola Lawal, founder Gyrl Wonder also supported by offering resources through their programs.
Article continues below advertisement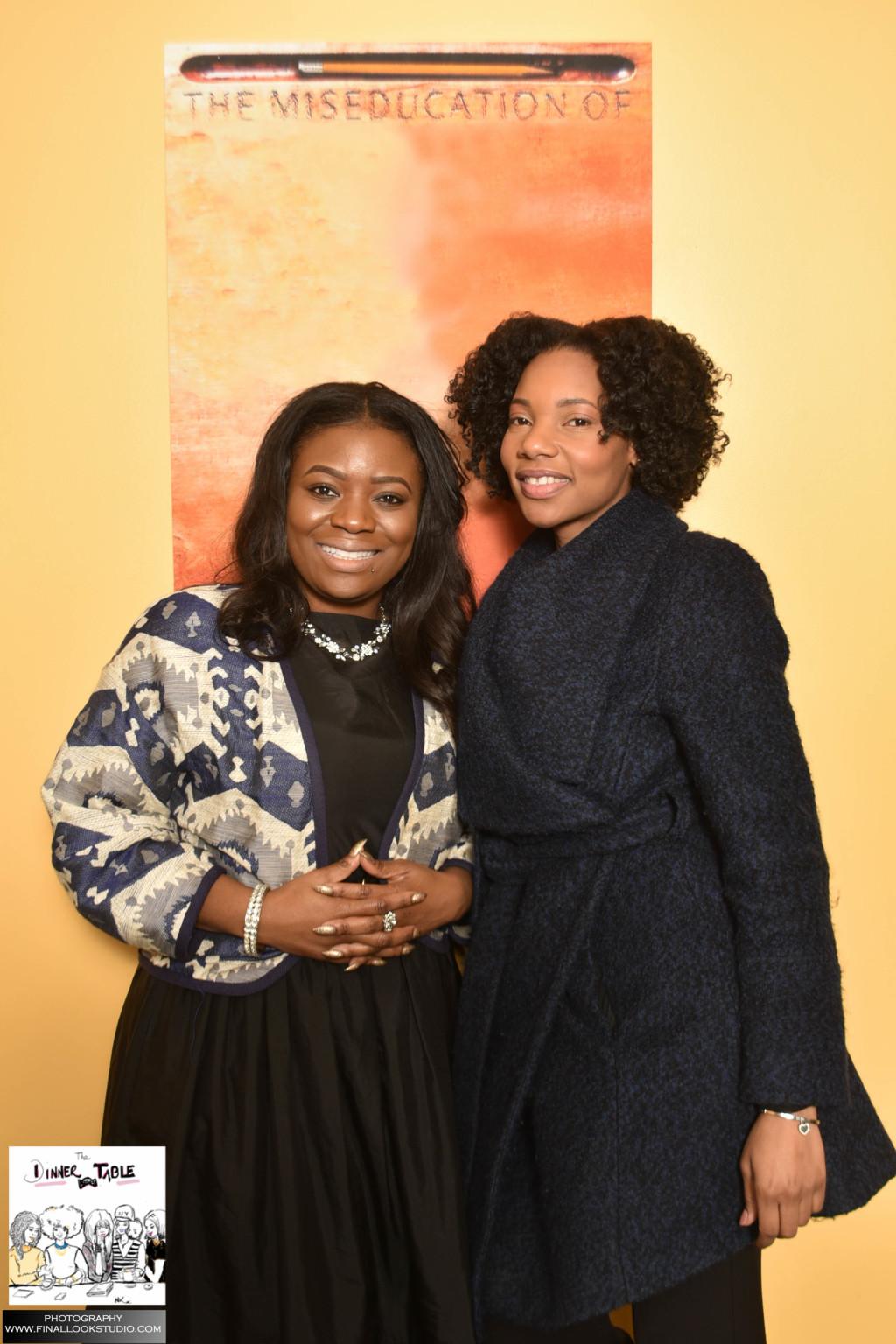 Tola Lawal (of Gyrl Wonder) and Dianna Blout (of Beautiful Butterfly Inc)
Photo Courtesy of The Dinner Table/Final Look Studio