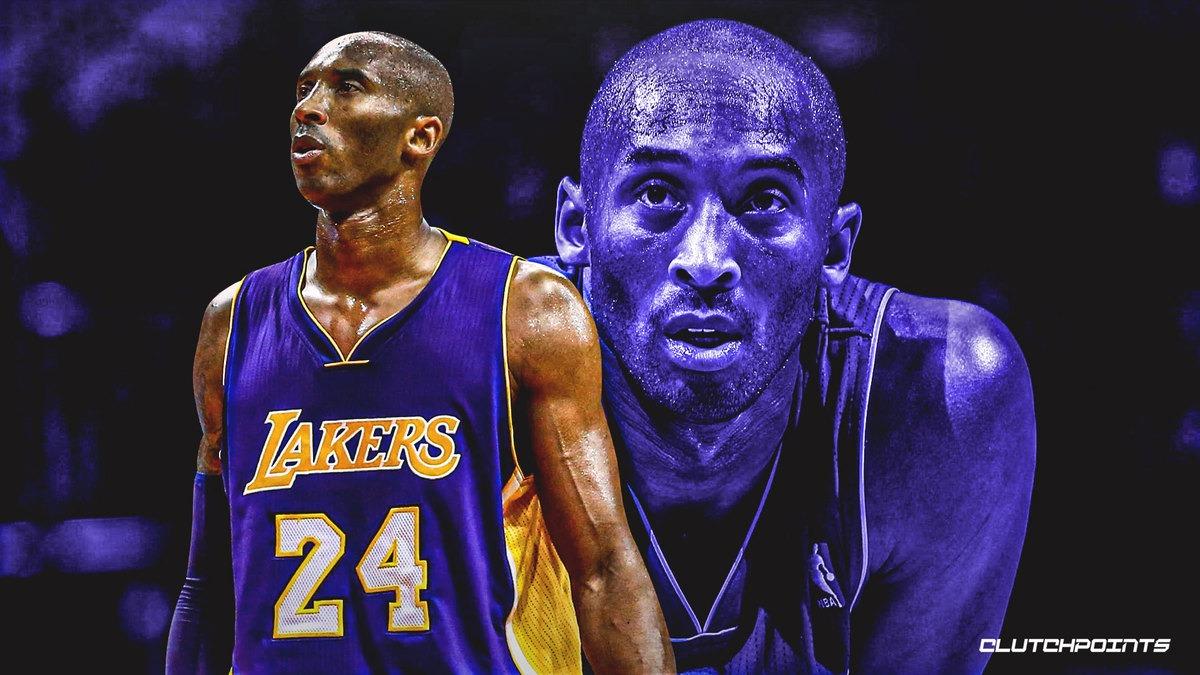 Reflecting On The Mamba Legacy
By
Desjah Altvater
Feb. 29 2020, Published 12:21 p.m. ET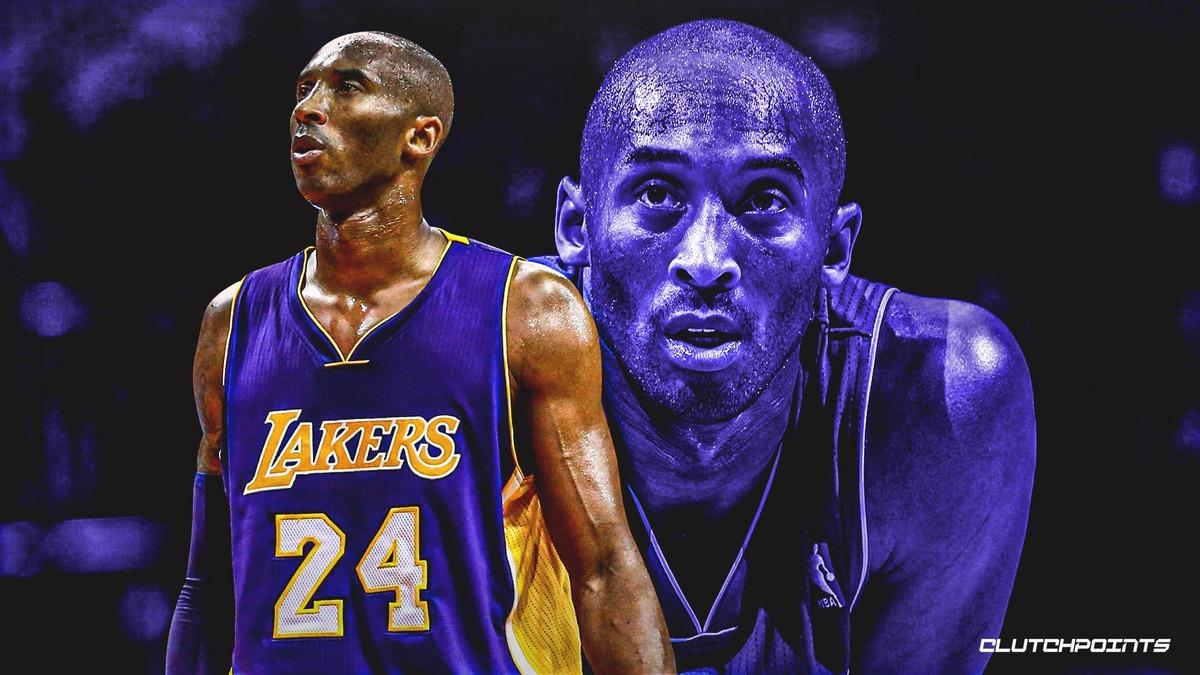 The late Kobe Bryant, also known as Mamba, was considered one of the greatest athletes to walk the planet. His winning mentality warranted five championship rings, two retired Lakers jerseys, four All-Star game MVP awards, and a few records that have yet to be broken.
While Bryant was and will always be one of the best basketball players in NBA history, there was more to him than the sport. His life was rich in culture, experience, and the love he shared with his family. We all can take away inspiration from his work ethic and approach to life. This is the Mamba legacy.
Article continues below advertisement
Early Life
Born on August 23, 1978 in Philadelphia, Pennsylvania, Kobe had basketball in his DNA. His father, Joe Bryant, is a former NBA player and his mother Pamela Cox Bryant, is the sister to former NBA player, Chubby Cox. According to Biography, after the elder Bryant ended his NBA career, he moved the family to Italy and continued his basketball career with the Italian league. While living in Reggio Emilia, Bryant joined a local youth basketball team and made it known that he was destined for the NBA, says NBC News.
Article continues below advertisement
In the article, his longtime friend and former teammate, Davide Giudici, claims, "He worked hard for it even back then. [After practice] Kobe would go home and keep training with the basket his father put up for him in his garden." Not only were his basketball skills sharp, but Bryant also excelled in soccer and school as he was fluent in the Italian and Spanish languages.
The Road To The NBA
Article continues below advertisement
After Joe Bryant retired from the international league, the family made a return to America. According to Jock Bio, his transition to the court was seamless as he entered the varsity basketball team for Lower Merion High School in Philadelphia. The article further states, his quiet and reserved demeanor made it difficult for him to fit in socially but by his junior year, he became acclimated to his surroundings. As a 6'5 senior, Bryant put his high school on the map leading them to their first state finals in 42 years. Finishing out the season, Bryant shattered the Pennsylvania schoolboy record as he garnered 2,883 scoring points over the course of his high school career. As he gained attention from prestigious universities including Duke and Villanova, people wondered where his talent was going to take him. At a press conference in his high school gym, Bryant announced his decision to enter the NBA draft. While many were skeptical of his decision, he was selected by the Charlotte Hornets as the 13th pick in the 1st round of the draft. Almost immediately after the pick, Bryant was traded to the Lakers in exchange for another player. Little did anyone know, that trade would change NBA history.
The Birth Of Black Mamba
Article continues below advertisement
At the age of 17, Kobe Bryant entered the NBA, becoming the youngest person at the time to do so. According to AP News, he needed his parents to cosign his contract and give permission to trainers for him to receive medication. Nevertheless, he was ecstatic to join the Lakers as he dreamed of playing for the team. The article further states that Bryant continued his tireless work ethic, killer instinct, and desire to win in his newfound home at the Staples Center.
According to The OCR, in 1998 at the age of 19, Bryant became the youngest player to be a starter in his first NBA All-Star Game. Though he had a complicated friendship with fellow NBA player, Shaquille O'Neal, they won their first championship together in 2000. The article further mentions his impressive stats of being named NBA All-Star MVP for the first time in 2002 followed by his third consecutive championship in the same year. Unfortunately, in July of 2003, his praise came to a halt after a sexual assault allegation by a 19-year-old hotel worker in Colorado. The OCR also claims that, though he was originally charged with one count of sexual assault, the charge was dropped in 2004 and the civil lawsuit against him was settled in 2005. While complications arose, Bryant ultimately continued his reign with the Lakers, winning two Olympic gold medals on the U.S men's basketball and his fifth NBA championship by 2015. Following surgery, Bryant announced his retirement after the 2015-2016 season. His last game was one to remember, leading in 60 points, winning the game, and giving an emotional farewell speech.
Article continues below advertisement
Off The Court
It's no secret that Kobe Bryant was great at everything he did. His interests exceeded basketball as he had a sincere love for storytelling and established a production company in 2013 that evolved into Granity Studios. In 2017, the company created an animated short film titled 'Dear Basketball'. This masterpiece was based on a poem about retirement penned by Kobe Bryant himself. The animated short won Bryant an Oscar for Best Animated Short Film and a Sports Emmy for outstanding post-produced graphic design.
Article continues below advertisement
According to Variety, Bryant also helped craft a children's book series, "The Wizenard Series" aimed to combat gender stereotypes. The article further states, birthed from his desire to teach his kids the lessons he learned from sports in an interesting way, he created a musical podcast, "The Punies." According to Gotham Chopra, Bryant "wanted to inspire and empower young people. That's really where he saw the kind of work he wanted to do." He also wanted to eradicate youth homelessness, establishing the Kobe and Vanessa Bryant Family Foundation with his wife. According to HuffPost, on the way to his games, Bryant noticed children and families on the streets near the arena. The article further states that as a father of two, the epidemic hit close to home for him.
He was also involved in foundations such as The Center for Abused Children, the Boys & Girls Clubs of America and St. Jude's Children's Hospital, says News 4 Us Online. The article also mentions that Bryant even established the Kobe China fund, which has raised over $800,000 for mental health awareness and education.
Article continues below advertisement
Kobe: The Girl Dad And Loving Husband
A proud father to his four daughters: Natalia, Gianna, Bianka, and Capri, Bryant was proud to be a #GirlDad. With greatness running through their veins, he knew they were going to carry-on his legacy. Though Bianka and Capri are still toddlers, Natalia is an accomplished volleyball player and Gianna was a basketball player destined for the WNBA. According to Insider, Bryant gushed about having daughters and that he would have five more if he could. The article further states that he would do anything to make them happy and traveled by helicopter to be with them quickly. He also loved being a husband to Vanessa. According to ET, he met his wife, Vanessa, at his video shoot during his attempted rap career when she was 17 and he was 20. They had their first date at Disneyland, got engaged when she turned 18, and wed in April 2001. According to Vanessa's speech at Kobe and Gianna's Celebration of Life, he was the romantic one in their relationship and she felt honored to be loved by Kobe. After retiring, Bryant coached Gianna's basketball team at Mamba Academy instilling sportsmanship and being a father figure to them.
Article continues below advertisement
Gianna "Gigi" Bryant
Kobe Bryant knew there was something special about Gianna. Nicknamed "Mambacita" by the Mamba himself, there was no doubt that she was gifted. At the age of 13, Gianna already had plans of playing basketball for her favorite team, the University of Connecticut Huskies. While her mother remembers her as a good girl, she was a beast on the court. With her Mamba Academy basketball team, she practiced for two hours every day, slowly becoming the best.
According to Slate, Gianna showed a deep range within the game and constantly devastated opponents. During an interview with Jimmy Kimmel, when outsiders asked if a son will carry on the legacy, Kobe Bryant said Gianna responds with, 'I got this!'
Article continues below advertisement
In a series of Instagram videos posted by her mom, her jersey number, 2, was retired at Harbor Day School which she attended. At 13, her jersey retirement proves that she is unmatched and her legacy will continue beyond her reign on Earth.
Kobe Bryant was more than a basketball player, he was storyteller, philanthropist, friend, son, but most importantly a loving husband and father. During his speech following his last NBA game, he said 'Mamba out.' He may not have captured our attention on the court anymore, but he captured our hearts in everything he did after.
The Mamba mentality will live on within his family, each fan, the Lakers organization, and Los Angeles. 'Mamba Out' but never forgotten.
Rest In Peace to the nine lives lost:
Kobe Bryant, Gianna Bryant, John Altobelli, Alyssa Altobelli, Keri Altobelli, Christina Mauser, Ara Zobayan, Sarah Chester, and Payton Chester.