Remembering Lucille Ball On Her 105th Birthday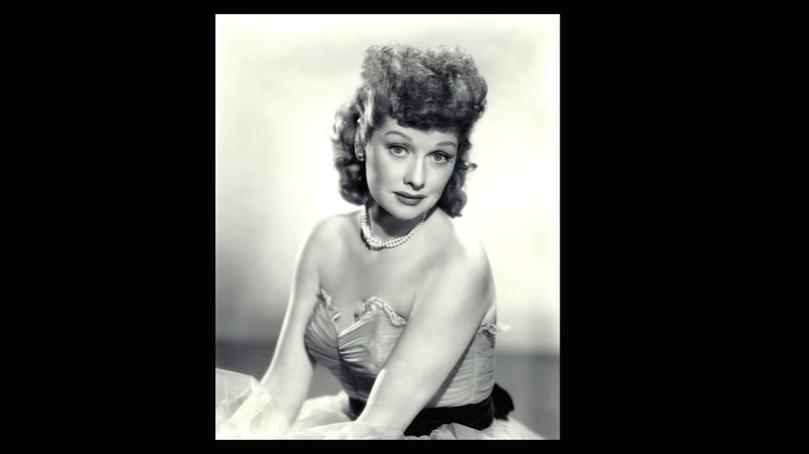 By
Eve Stern
Aug. 8 2016, Published 6:53 a.m. ET
Let's take a brief moment to discuss why we love Lucy and all she did to break barriers for women as an American actress, comedian, and business woman.
If she were alive today, Lucille Ball would have turned 105 this past weekend, on August 6th. For many of us in our 20s and 30s, we know of I Love Lucy as a classic 1950s sitcom. We grew up watching her reruns before bed and classic clips of the dynamic duo, Lucy and Ethel, forever scheming and making us laugh.
Yet, beyond the sitcom and comedy routines she was an iconic woman. While many of us view Lucille Ball as a classic television star, she in fact was a pioneer for all women as the first of many roles. In addition to being a comedian and producer during a time when that was unheard of for women, she was also the first female studio owner. During her career, Ball also has appeared on the cover of TV Guide more than any other star, including their first one in 1953.
Within her 77 years of life, she was nominated for 13 Primetime Emmy Awards, and won four of them. She was inducted into the National Women's Hall of Fame, a recipient of the Women in Film Crystal Award, Golden Globe Cecil B. DeMille Award, the Lifetime Achievement Award from the Kennedy Center Honors, and the Governors Award from the Academy of Television Arts & Sciences, two stars on the Hollywood Walk of Fame, and more!
Article continues below advertisement
Last week, PBS's American Masters shared a collection of interviews on Lucille Ball, as friends and admirers explained what made her so unique and how she directly influenced other great women in Hollywood for years to come.
"She was so human, so grounded, so real. She did what she wanted to do. She went after what she wanted, which I think in a certain way is of course feminist, makes her her own person and everything like that. She knew how to work it out that she can gets what she wants, and that's what was so funny," describes Fran Drescher on Lucille Ball.
Article continues below advertisement
From I Love Lucy, The Lucy–Desi Comedy Hour, The Lucy Show, Here's Lucy, and Life with Lucy – Lucille Ball successfully created a sitcom character completely new and unprecedented for its time, yet still remaining true to her fierce, unapologetic self.
Article continues below advertisement
Unlike most housewives of the 1950s, as seen in other characters like June Cleaver of Leave It To Beaver, Lucy's world revolved outside of her husband. Instead of staying at home, cleaning and cooking all day, she looked for ways to have fun, live life, and get whatever she wanted, including her dream career – without the help of her husband.
Not only did Ball provide good, clean humor, but she did it glamorously too. In being honest and without ego, her strong sense of character made Lucy memorable but still feminine. She proved to women everywhere you could shove chocolates in your mouth, cover your face with mud, fall on the floor, or dye your hair to whatever you liked and still be beautiful, girlish, and classic.
Her unfiltered nature was daring, because it was uncommon. However like many pieces of her personality, she carved her own path both as a woman and Hollywood executive. Even after divorcing from her husband, Desi Arnaz, Ball kept her eye on the prize. In 1962, her and Desi Arnaz continued in their sitcom success opening Desilu Productions, which went on to lead as president, and produce many popular television shows and films.
Article continues below advertisement
Lucile Ball surprised everyone around her and inspired the women who watched her to revel in their strength, uniqueness, and unwillingness to settle for the anyone else's expectations except for herself.