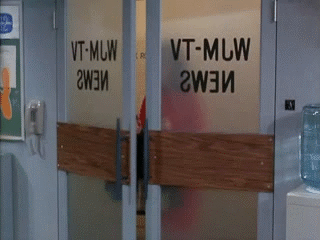 Rest In Peace Actress Mary Tyler Moore, An Industry Game Changer, And Feminist Icon
By Shanthi Blanchard

Jan. 26 2017, Published 8:41 a.m. ET
It is easy to forget how far women have come.
Mary Tyler Moore, however, was there for it all. Her career transpired the narrative of women as beautified but silent objects, adoring housewives and single 30-something women in the workforce. Through it all, she cemented herself as a groundbreaking, seven-time Emmy award winning actress and yes, a feminist icon.
The idea of the single working woman in a sitcom – a concept boldly pushed forward in "The Mary Tyler Moore Show," was unheard of at the time and in retrospect groundbreaking.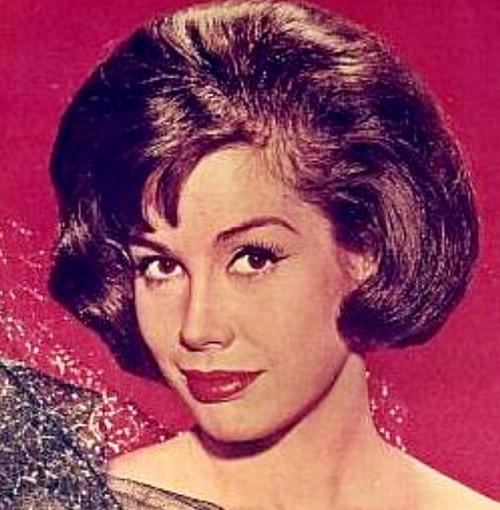 Article continues below advertisement
Before "The Mary Tyler Moore Show" aired in 1970, there were no single 30-something women on television, which reflected the male dominated workplace of America. Even more impressive, the show broke down many other cultural barriers, including a heavily dominated female cast, a female lead who was covertly understood to be living a sexually active life, a character who eventually became divorced, Jewish leads, and people with mustaches. Yes. Apparently, even mustaches were a national taboo back then, too. The drama!
Perhaps even more progressive, was that "The Mary Tyler Moore Show" opened up opportunities for women to write for the show – something that was nearly unheard of in the 70s, and unfortunately, still incredibly limited today. At the time, 25 of the 75 writers on the show were women, one of which, Treva Silverman, went on to become the first woman to win an Emmy for comedic writing.  After the show ended, many of those same writers went on to pen for other successful television series, including "Cheers" "Taxi" and "The Simpsons."
Moore's transition through characters throughout her career also leaves something to be admired. Before the success of the "Mary Tyler Moore Show", Moore starred as the young Laura Petrie, a wife and mother  on "The Dick Van Dyke Show" during the 60s.
Article continues below advertisement
Though the television family unit was not that different from the "Leave it to Beaver" cliches of the decade preceding it, Moore and Van Dyke put their own, unique spin on the husband-wife relationship. Replacing the dutiful matron and the stoic father were a warm, loving, funny couple who adored one another, and (gasp) showed affection to each other publicly.  As Moore put it,  "We brought romance to comedy, and yes, Rob and Laura had sex!"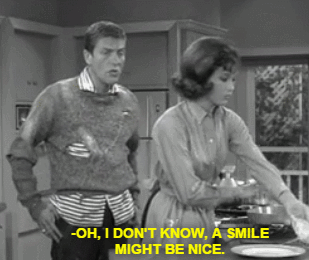 Article continues below advertisement
Moore was also notably credited for being the first to wear capri pants on television. The curvature of her behind was … groundbreaking: "They (the advertisers) pointed specifically to — they used a term cupping under. And I can only assume that that meant my, you know, my seat, that there was a little too much definition. And so they allowed me to continue to wear them in one episode — one scene per episode and only after we checked to make sure that there was as little cupping under as possible," Moore explained in an interview with NPR (later quoted in Bustle). 
Prior to "The Dick Van Dyke Show", Moore ultimately wanted to build her career as a dancer. In the 1950s she played the dancing elf Happy Hotpoint, in a commercial sponsoring "The Ozzy and Harriet Show." From there she started to land acting gigs that showed her legs or her mouth but never her face.
Article continues below advertisement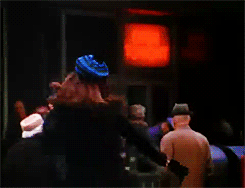 "I gave up the dream of being a world-famous dancer and became, much to my surprise, a world-famous actress," Moore says in her 2009 memoir, Growing Up Again: Life, Loves, and Oh Yeah, Diabetes.  "I clung to dance for pleasure, for structure, and for adventure. Dance took me to places I would never have been privileged to enter without it, and to meet people I revered—and do to this day."
Moore's ultimate cementing of her own fame came with "The Mary Tyler Moore Show" an entrepreneurial endeavor that started with the founding of MTM Enterprises, a company she began with her then husband, Grant Tinker in 1969.
Article continues below advertisement
Moore's  personal life saw some great highs and lows. Moore was divorced twice and married three times, her second divorce ending her relationship with Tinker in 1981, the likes of which she pits on her battles with alcoholism. Moore's son from her first marriage to Richard Carleton Meeker died just the year before after accidentally shooting himself with a handgun.
Moore also openly battled with diabetes, a cause she championed to Congress and openly advocated for.
Moore died yesterday in Greenwich Connecticut. She passed away from a heart attack after contracting pneumonia.

Check out five inspiring quotes from the icon:
"You can't be brave if you've only had wonderful things happen to you."
"Looking back on it, I realize that I have always chosen work that challenges me, because if I don't go in to work a little scared, I don't have any interest in it."
"Take chances, make mistakes. That's how you grow. Pain nourishes your courage. You have to fail in order to practice being brave."
"Diets are for those who are thick and tired of it."
"Having a dream is what keeps you alive. Overcoming the challenges makes life worth living."