How To Return To Your Healing Power As A Woman Of Color
"I have a gift. It was passed down to me by my mother, and her mother before her. We've stayed hidden because anytime we came into the light someone tried to take us, to hurt us. But that time is over now."
These words are from Fast Color–a compelling film about generations of women of color that possess superpowers to shift the Earth's energy. In a dystopian world, these women are hunted for these healing gifts they've withheld in fear of being misused and judged. The real-life parallels of this story were jarring; urging me to affirm the power of women of color, my own included, to heal and be healed in a world that makes it difficult to live fully in our abilities. To illuminate this, I spoke with Aki Hirata Baker (co-founder of MINKA, a holistic wellness center in Brooklyn, New York) and Jaguar Mary X (performance artist, glossolalia vocalist, filmmaker, writer, and hoop dancer).
Before becoming a Reiki Master and Flower Essence Therapist, Aki tried numerous healing modalities through which she noticed the lack of people of color in these communities. "I was not comfortable in any of the spaces because…they [did] not see my humanity in spaces [that were] mainly white. I know they [did not] mean it that way, but that's just the way the world works." Aki has now spent over a decade working to reconcile these gaps, uniting wellness with spirituality under a belief that "we have divorced ourselves from spirituality." Within the potential for this reconciliation, the relationship between self and collective healing is an important layer to consider.
Article continues below advertisement
What is possible in our shared healing? Jaguar Mary positions that healing is "the process of becoming more and more human, which is challenging because we are inundated with things that persuade us from our humanity". We have seen lives unjustly lost, trans women who breaths fall by the fear of others and persisting movements for ability inclusion. Such events create new meaning inside of us, forcing us to mitigate the distortions that shape the validity our very existence. There is a balance; a "homeostasis" and "symbiosis", as Jaguar Mary describes, that our bodies desire all of the time. In the same way, there is a balance that communities (a form of a larger spiritual 'body') seek.
Article continues below advertisement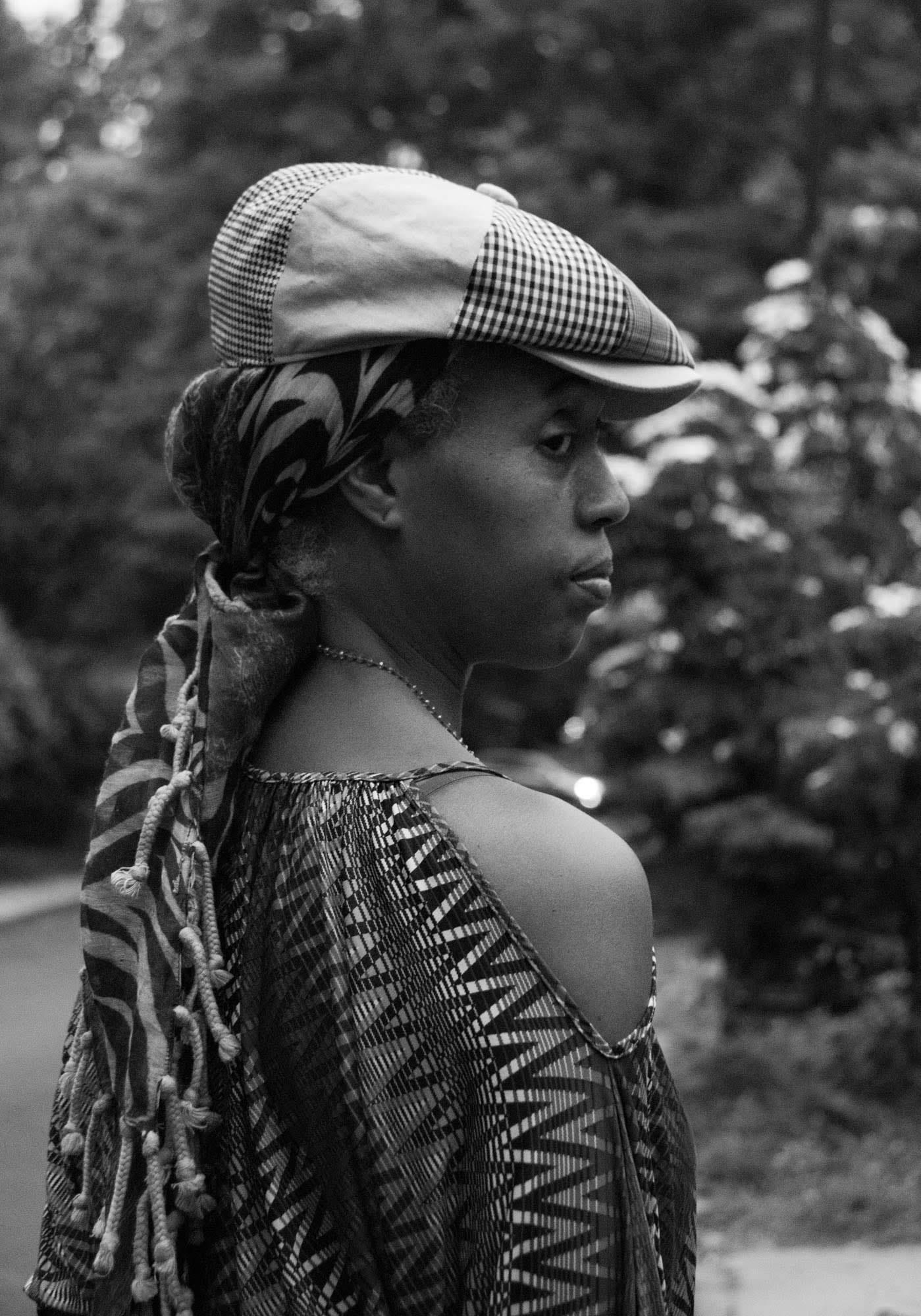 This is where more possibilities emerge for women of color "to fully embody all of our goodness and all of our flaws. And to be able to be seen…and be fully human," Aki shared. Actualizing our visibility and affirming all we feel is particularly important to the existence of black, indigenous, and people of color, a mission that both Aki and Jaguar Mary prioritize, and we see propelled in social movements.
Article continues below advertisement
To this point, I am reminded of these words from Jaguar Mary, "feelings are so powerful because that is the only way that we can perceive beyond our eyes". Being able to see beyond your eyes invites the process for healing and clarifying our beliefs; and, even more, connecting with the source(s) from which we draw the energy to persist. One such source being our relationship to the most natural power created as our partner in this journey, the Earth.
Recent demonstrations at Maunakea remind us of the intricate relationship between our humanity and the Earth that sustains us. I myself have been so charged by these movements of love, feeling the divine intentions ripple into the air we breathe, and awaken the elements of nature on which I've so neglectfully relied. While we try to survive, the Earth joins and asks for the same investment; asking for our care. As Jaguar Mary reflected, "the Earth is giving us all kinds of stuff for healing. And it's for now…while we're trying to survive."
Article continues below advertisement
Think to yourself, "What resources are available to me to actualize my humanity, and what resources do I want to help cultivate and sustain?" With this questioning, I call upon women of color to show up for ourselves, our families, and our communities. Tap into every empowering resource you can to keep going. Do not hide, do not be afraid to connect with the power to heal you have always had, and welcome others into these practices with you.
As the youngest protagonist professed in Fast Color, "Instead of having to imagine, you can just remember." Your time has always been now. Seek, connect, transform, and be transformed. You have the power to shift the Earth and generations to come.