Rihanna's Boundary-Breaking Maternity Fashion Moments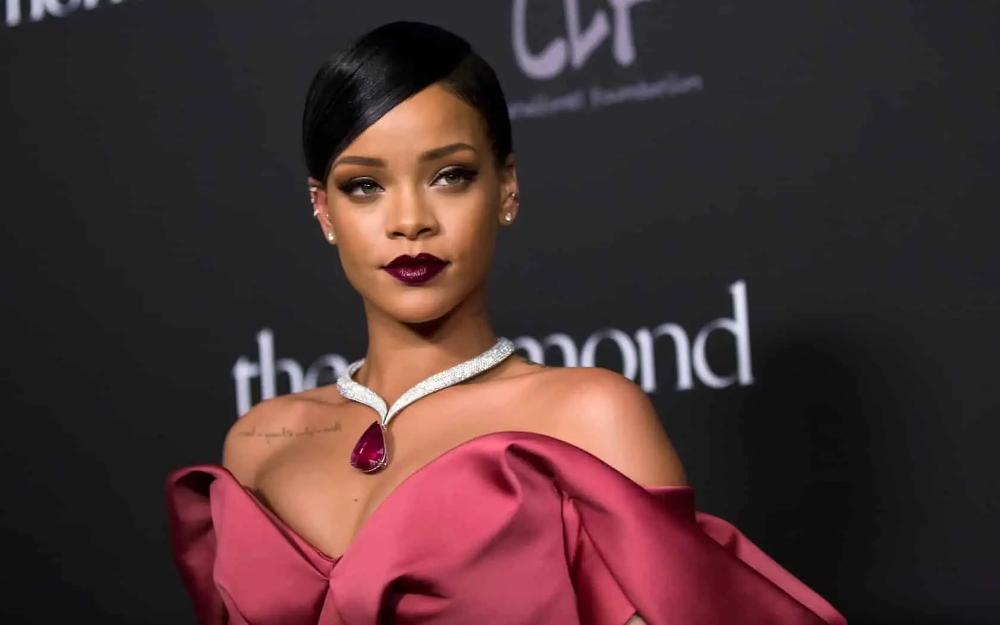 It's only been a few weeks since we were stunned by Rihanna's second pregnancy announcement during her Super Bowl halftime performance. While most women probably couldn't imagine themselves performing on a suspended platform in front of millions of people while carrying a child, Rihanna wowed us all.
When it comes to motherhood, she has been showing all of us that we don't always have to play it so safe. One area that she has been pushing boundaries since she announced her first pregnancy is maternity fashion.
Traditionally, when we think of maternity clothes, we often think of frumpy, oversized, or modest clothing. In 2023, celebrities like Rihanna are saying no to the classic maternity look and are embracing fashionable, exciting, and even sexy looks. Here are five of her most boundary-breaking maternity fashion moments.
1. The Super Bowl Halftime Show
Starting off with the most obvious, Rihanna stunned the world when she opened her halftime show in a skin-tight red jumpsuit. Even more stunning was the fact that she kept caressing her belly, leaving us to speculate if she was expecting again. Confirming her pregnancy after the show, her choice to sport a skin-tight number was pushing the boundaries that people usually have when it comes to women's pregnant bellies. Rihanna made the choice to showcase her bump with her outfit, showing people that it is not anything to be ashamed of.
Article continues below advertisement
2. Online Pregnancy Announcement
I still remember where I was when I saw the photos. Rihanna was spotted in New York wearing a hot pink coat that wasn't buttoned over her belly. No one had any clue that Rihanna was expecting so the photo shocked everyone. Not to mention, Rihanna had her baby belly peeking out of her coat during winter. She showed us two things with this outfit: You can showcase your baby bump in a hot pink coat, and you can announce your pregnancy however you want.
3. Baby Vogue Star
Rihanna is the queen of lingerie, and her Savage X Fenty brand is one of the most popular in the game right now. So, naturally Rihanna wouldn't forget her love of lingerie when she was pregnant. She was featured on the cover of Vogue in an all-lace playsuit for a sexy pregnancy cover. She is spreading the message that being sexy is absolutely fine while being pregnant.
Article continues below advertisement
4. Black And Bold
Just because you're pregnant doesn't mean you have to shop for mumus. Rihanna stepped out in a chic all-black number that showed that she will always be a fashion killer. The top leaves little of her midriff to the imagination and it even displays a little bit of cleavage. More than anything, she looks as cool as ever.
5. Baby Blues
Bright colors and funky shades aren't often on the retail racks at maternity stores. During her first pregnancy, Rihanna posted photos in her blue ensemble, made complete with high heels and trendy accessories. Rihanna proves that dressing for two doesn't have to be boring.
Women's bodies have been monitored for a long time. Whether it's motherhood, weight gain, or beauty marks, we often feel that we must cover up. The truth is that all bodies are beautiful, especially pregnant ones, and Rihanna shows us that motherhood doesn't have to take away your style or your self-love.