RocksBox — For The Girl Who Loves Jewelry But Doesn't Have Time To Shop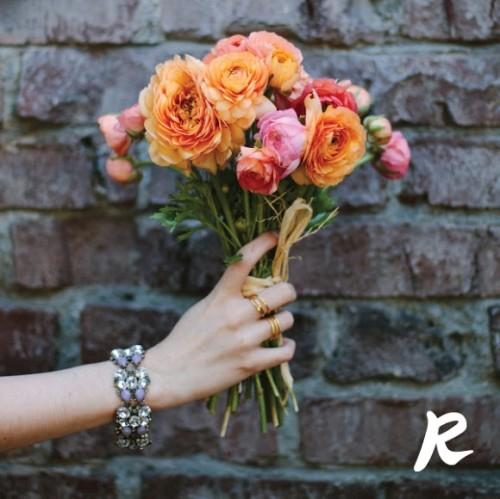 Every girl loves a good accessory. Although we are career focused and constantly on the go, we always make time to look good, right?!
So when we got an email from a company called RocksBox that promised to handpick designer pieces that fit our style and have the items delivered to our door every month we almost did not believe it was true. But alas, we were invited to try it out, and we figured it couldn't hurt to try (which is true for most things!). Well, this week our first box came, and it's the real deal!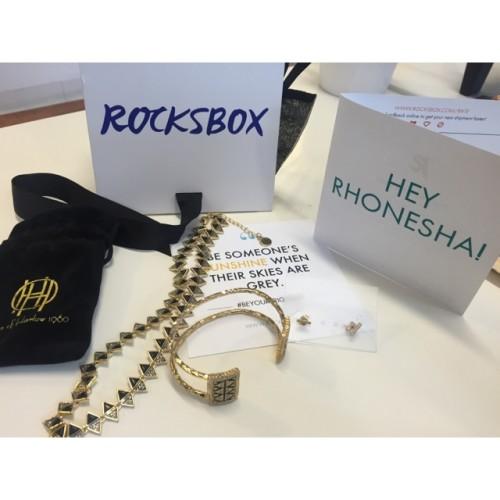 So I'm speaking from a personal level now. I love gold and I love items that have a little flair but that I can still wear in professional environments. With that said, my stylist pretty much nailed it. Also, for me, shopping for jewelry is often an afterthought. I'm not one who likes to shop anyway, and if I do it's for essential clothing items. Don't get me wrong, I love having new things and wearing new clothes etc. but the process of shopping does not appeal to me (online or in person). Typically, I'll buy accessories if I happen to see things in the store that really catch my eye. However, I know that often accessories can add that unique touch that can upgrade a look. I know this because often I admire the "arm candy" I see on my colleagues and think 'wow, I should refresh my collection.' But alas, life happens and I just constantly try to remix what I already have.
Article continues below advertisement
If you can relate, then you'll want to keep reading because I'm going to hook you up with a free Rocksbox.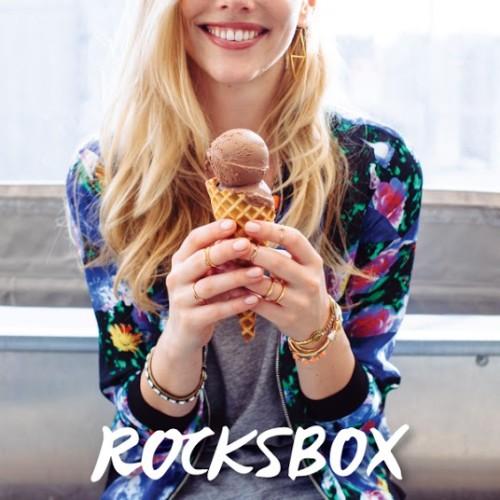 Article continues below advertisement
For $19 a month, Rocksbox evaluates your style and you get assigned a stylist who hand picks three jewelry pieces to send to you every month. These three pieces are essentially "on loan" and you can wear it as often as you want. (And by the way, their total worth is around $200.) Then, when you're done, you send it back or you have the option to purchase the item that you like (at a discount) through the Rocksbox site.
Lucky for you, because you're a Her Agenda reader and we knew you would love this we worked out a deal with them exclusively for you! When you sign up, use the code heragendaxoxo. This code gives you one month of free Rocksbox.
We don't focus on clothes or accessories too often at Her Agenda, but let's admit, we all love to look good while we're on the road to taking over the world, right? Rocksbox is letting us try them out for free in exchange for telling you all about it. We hope you love it as much as we do.
Oh, and did we mention that this company has women at the helm? Their CEO is Meaghan Rose, and their CTO is Maia Bittner. Read more about their story, here.