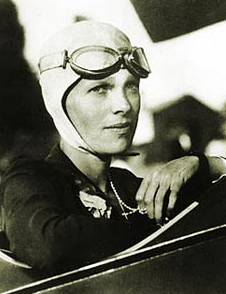 Salute To Iconic Women: Amelia Earhart
By Rhonesha Byng

Mar. 22 2013, Published 3:00 a.m. ET
"The most difficult thing is the decision to act, the rest is merely tenacity. The fears are paper tigers. You can do anything you decide to do. You can act to change and control your life; and the procedure , the process is its own reward." –Amelia Earhart
How she made her mark: In 1928 Amelia Earhart became the first female pilot to fly across the Atlantic Ocean. She's also the first person to fly across both the Atlantic and Pacific Ocean. Earhart discovered her passion for flying during a brief moment on a 10 minute flight at an air show. As soon as she was 200 feet above the ground, she's said something just clicked and she knew she "had to fly." She set out to make a name for herself in aviation breaking several barriers and accomplishing many firsts for women. She's the 16th woman to be issued a pilot's license. While her life and accomplishments are very and courageous and inspiring, her story remains open ended. She disappeared in 1937 during a flight across the Pacific Ocean.
Article continues below advertisement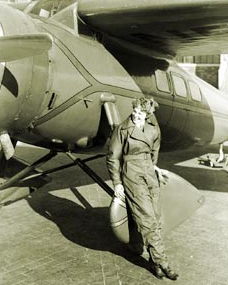 Which iconic woman who made history inspires you?