Salute To Iconic Women: Dorothy Fuldheim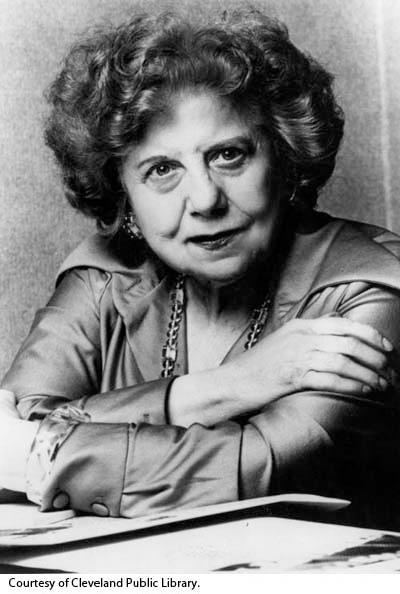 "It takes a disciplined person to listen to convictions different from their own." –D.F
Occupation: Journalist/ TV Anchor
How she made her mark: Dorothy Fuldheim is known as the first woman in history to have her own news show.
Dorothy Fuldheim is known to most as the "First Lady of Television News." Fuldheim started her career in television news at the age of 54 when she joined the staff of WEWS-TV Channel 5 in Cleveland, Ohio.
Fuldheim is known widely for her insightful commentary. In her career span, she interviewed the Duke of Windsor, John, Robert, and Ted Kennedy, James Hoffa, Helen Keller, and Muhammad Ali. She's also landed exclusive interviews with US Presidents, and American prisoners in Red China. She covered the Nazi Brown Shirt riots and Palestine's War of Independence. Most Clevelanders know Fuldheim for her interview with activist Jerry Rubin in 1970 where she kicked him off the show.
Barbara Walters is noted as calling Fuldheim "the first woman to be taken seriously in news."
Fuldheim retired in 1984 at the age of 92 after suffering her second stroke. She wrote three books including two autobiographies, I Laughed, I Cried, I Loved (1966), A Thousand Friends (1974), and Three and a Half Husbands (1976). Dorothy Fuldheim died in 1989. Her legacy is preserved in Cleveland, as she remains the only journalist in the Cleveland Hall of Fame.