Salute To Iconic Women: Mary "Stagecoach Mary" Fields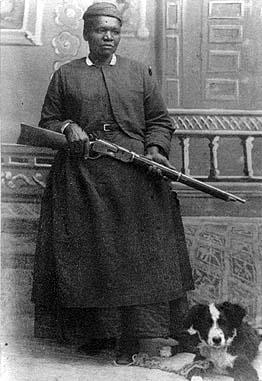 How she made her mark: Mary Fields is known as the first African-American woman employed as a mail carrier in the United States.
Stagecoach Mary was born a slave in 1832 in Tennessee under the Andrew Jackson administration. After the Civil War, Mary moved to Cascade, Montana where she began to work for United States Postal Service. She was 60 years old.
Fields earned the name "Stagecoach Mary," because despite her age, she was known to never miss a day of work, delivering the mail anywhere, no matter the time of day or the weather conditions. Because the stagecoach was the most reliable form of transportation at the time, she gained the nickname "stagecoach." Stagecoach Mary was also known for her no nonsense attitude, commonly carrying a .38 revolver for protection. No one messed with Mary.
Mary "Stagecoach Mary" Fields died of liver failure in 1914 at the age of 82. Every year on her birthday, Cascade, Montana closes their schools to celebrate her life and contributions to their town.