Salute To Iconic Women: Oprah Winfrey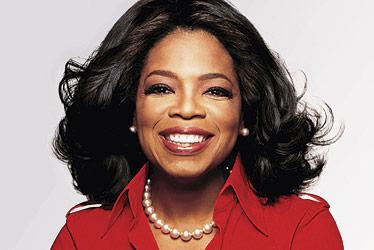 "I was raised to believe that excellence is the best deterrent to racism or sexism. And that's how I operate my life." –Oprah Winfrey
Occupation: Journalist, CEO
How she made her mark: Best known for making her mark as host and producer of the nationally syndicated talk show The Oprah Winfrey Show, some say she is the most influential woman in the world.
Born in 1954 in Kosciusko, a rural town in Mississippi, she lived a childhood full of turmoil and abuse. But when she became a student at Tenesse State University, she found her voice in media and began working in radio and television.
After 25 years of hosting her own talk show, she decided it was time to close that chapter and open another. In 2011, she launched the Oprah Winfrey Network where she currently serves as chairwoman in addition to hosting and producing several shows on the network.
She was named the richest African American of the 20th century by Forbes magazine and the world's only Black billionaire for three years running. Winfrey is also passionate about philanthropy and giving back. She has her own foundation and also started an all girls school in South Africa: The Oprah Winfrey Leadership Academy for Girls.