Salute To Iconic Women: Patricia Roberts Harris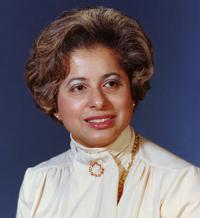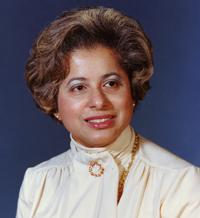 "I am one of them [poor]. You do not seem to understand who I am. I am a Black woman, daughter of a dining-car worker. I am a Black woman who could not buy a house eight years ago in parts of the District of Columbia. I didn't start out as a member of a prestigious law firm, but as a woman who needed a scholarship to go to school. If you think that I have forgotten that, you are wrong." –Patricia Roberts Harris
Occupation: Political Leader
How she made her mark: Patricia Roberts Harris is known as the first African-American woman to serve in the US Cabinet.
Patricia Roberts Harris was born in 1924 in Mattoon, Illinois. In 1941, Harris began her collegiate career at Howard University in Washington, D.C. where she was deeply dedicated to the university's chapter if the National Association for the Advancement of Colored People (NAACP). She graduated in 1945 and went on to earn her law degree from George Washington University. Shortly after receiving her law degree, she was appointed co-chair of the National Women's Committee for Civil Rights by President John F. Kennedy. In 1963, Harris became a full time law professor at Howard University until she became the first woman to serve as Dean of Howard Law in 1969.
Article continues below advertisement
Roberts's achievements include more than a few firsts. She was the first African American woman to be a U.S. Ambassador when President Lyndon B. Johnson appointed her U.S. Ambassador to Luxembourg in 1965. In 1977, she became the first African-American woman to serve on a presidential cabinet when President Jimmy Carter appointed her Secretary of the U.S. Department of Housing and Urban Development. In 1979 she became the Secretary of Health, Education, and Welfare. In 1981, Harris became a law professor at George Washington University where she worked until she died of breast cancer in 1985 at the age of 60.
Her legacy has continued to be celebrated; in 2000 she became the 7th woman honored on a U.S. Postage stamp. In 1987, Howard University established the Patricia Roberts Harris Public Affairs program as a memorial to her career in public service.