Salute To Iconic Women: Ruth Simmons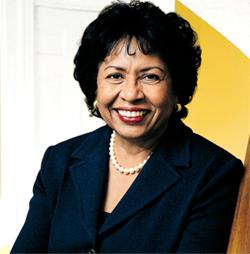 "I was intent on doing something productive and on being everything my parents taught me to be. Their values were clear: do good work; don't ever get too big for your breeches; always be an authentic person; don't worry too much about being famous and rich because that doesn't amount to too much."- Ruth Simmons
How she made her mark: Ruth Simmons is known for being the first African American president of an Ivy League Institution.
Ruth Simmons was born in 1945 in the segregated town of Grapeland, Texas. Both her parents were sharecroppers who taught her the most valuable lessons of her life including the most important; hard work, dedication, and attention. Simmons received her degree from Dillard University in New Orleans and her Ph.D. from Harvard University in 1973.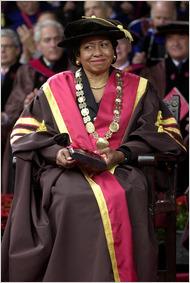 After serving as associate dean of the graduate school at the University of Southern California in 1983, Simmons joined the Princeton University administration. She remained at Princeton for seven years, leaving in 1990 for two years to serve as provost at Spelman College. Returning to Princeton in 1992 as vice provost, she remained at the university until June 30, 1995. In 1995 she became president of Smith College, the largest women's college in the United States, where she launched numerous strategic initiatives to bolster the college's academic programs and established the first engineering program at a U.S. women's college.
Article continues below advertisement
On July 3, 2001, Simmons was sworn in as the 18th President of Brown University making her the first African American president of an Ivy League university. Simmons has won many awards and serves on several boards including being appointed by President Obama as a member of the President's Commission on White House Fellowships.
Ruth Simmons continues to champion higher education reform and fights endlessly to create and build effective leaders in African American students.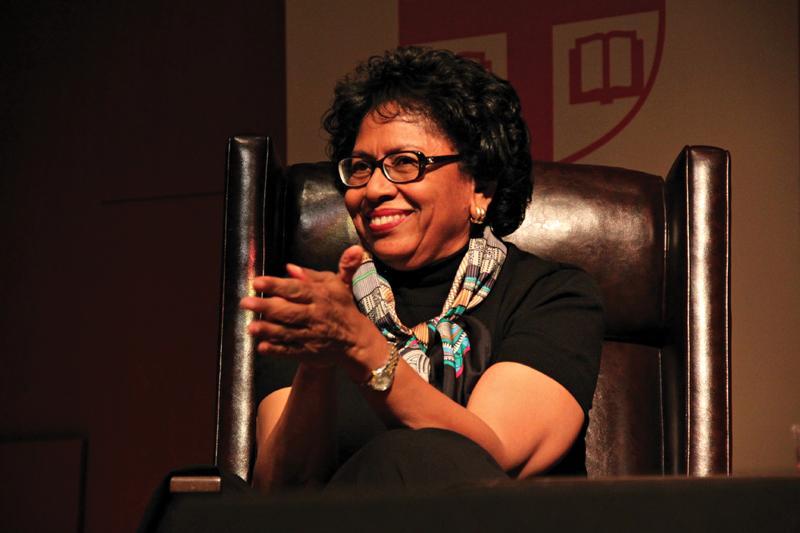 Which woman who has made history inspires you?