Salute To Iconic Women: Toni Morrison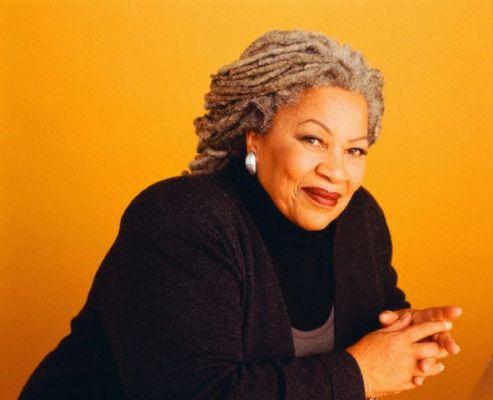 "I merged those two words, black and feminist, because I was surrounded by black women who were very tough and and who always assumed they had to work and rear children and manage homes."-Toni Morrison
How she made her mark: Toni Morrison is known as the first African American to win the Nobel Prize in Literature.
Toni Morrison was born Chloe Anthony Wofford in Lorain, Ohio in 1931 to a working class family. She received her B.A. in English from Howard University in 1953, and went on to obtain her Masters in English at Cornell University.
After graduate school, Morrison went on to teach English at Texas Southern University and Howard University. As a single mother of two, she got her next big break when she earned the position of Senior Editor at Random House in 1967. Three years later in 1970, she went on to publish her first and most well known novel, The Bluest Eye.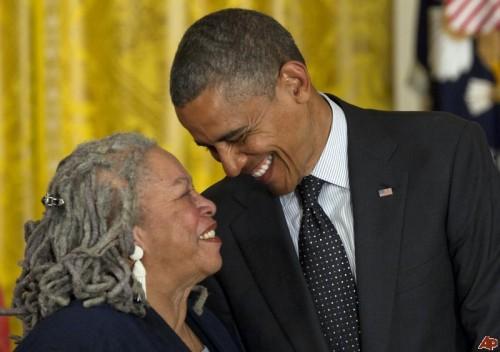 Article continues below advertisement
Morrison went on to educate black people everywhere through her vivid depictions of black life and cultural issues through her many novels including Sula (1973), Song of Solomon (1977), Tar Baby (1981), Beloved (1987), and many more including children's books. In 1980 President Jimmy Carter appointed her National Council on the Arts,, and in 1993 she received the Nobel Prize in Literature making her the first African American woman to receive the award. In 1988 she was awarded the Pulitzer Prize for fiction for Beloved and in 1987 was named the Robert F. Goheen Professor in the Council of Humanities at Princeton University. She became the first black woman writer to hold a named chair at an Ivy League University.
Today at 81, Morrison is a retired university professor but continues to do guest lectures. She published her most recent novel Home in 2012.
Tell us: Who is an iconic woman that inspires you?