Savvy Ladies Benefit Gala Honors Inspirational Money Moguls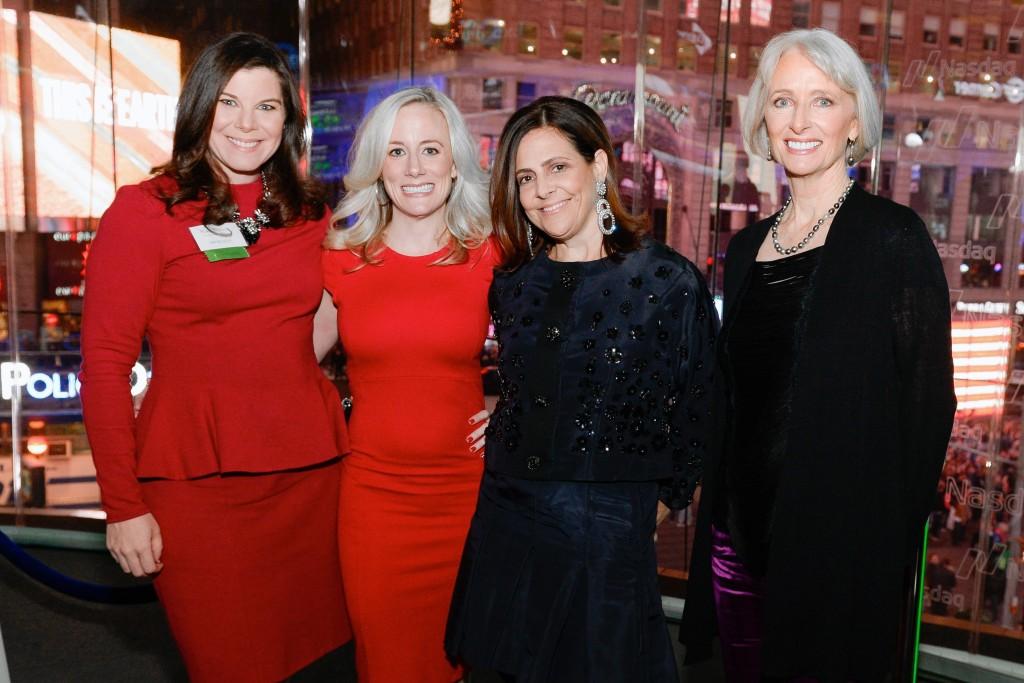 Stacey Francis, Laura Lifshitz, Alexandra Lebenthal, Stephanie Newby |
Savvy Ladies Annual Benefit Gala |
Photo – Presley Ann / PatrickMcMullan.com
By Iman Essiet and Iimani McKnight
Thursday, October 15th marked the 10th annual Savvy Ladies Benefit Gala and Award Ceremony and it was ever-so savvy. The empowering celebration was held at NASDAQ Marketsite and recognized an incomparable group of individuals who have dedicated their lives to financial education.
Founded in 2003, Savvy Ladies Inc., is a non-profit organization "solely and authentically devoted to financial education for women."
Stacy Francis, founder of Savvy Ladies, adopted her passion for financial education at the tender age of five. In a heartfelt speech, Francis recalled witnessing her late grandmother endure physical, verbal, and financial abuse. When she asked her grandmother why she didn't leave, her grandmother said it was for the money; she felt that she would not be able to take care of herself, so she stayed. Francis decided that she would devote her life to the financial education not just for herself but all women.
Francis' words of wisdom to female entrepreneurs: "I knew that if I had enough drive, If I had enough passion, nothing was going to get in my way and even when I got knocked down, which I got knocked down many times, I get up and I make it happen."
Savvy Lady of the Year, Laura Lifshitz, was recognized at the ceremony for her commitment to fiscal responsibility and continuing financial education. After her divorce, Lifshitz found herself unable to provide for herself or her young daughter and reached out to Savvy Ladies to regain control of her finances.
Lifshitz has now doubled her income and has encouraged other women and mothers to demonstrate financial responsibility. Lifshitz is a contributor to the New York Times, The Huffington Post, PopSugarMoms, and more. Lifshitz advice to freelance writers: "Start writing for free so you can build up your samples."
Article continues below advertisement
Alexandra Lebenthal was recognized for teaching women the importance of understanding their investments and financial lives. Lebenthal received the Sayra Fischer Lebenthal Award, an award named after her late grandmother, who "believed that serving clients with honesty and integrity was the best and only way to do business." Lebenthal is the President and CEO of Lebenthal Holdings and credits her grandmothers love, guidance, and commitment to financial education for much of her success. If you're looking for advice from Lebenthal, be sure to check out her book Recessionistas.
Savvy Ladies Change Maker of the Year, Stephanie Newby, was honored for making a significant difference in the lives of the women and demonstrating valuable actions in the financial world that have resulted in creating positive change.
CEO of Crimson Hexagon and Founder of Golden Seeds, Newby promotes the idea that equity ownership comes from wealth creation. Her organization, Golden Seeds, supports and advises women becoming angel investors. Newby's words of advise: "Follow the money. Money is in the high-tech industry."