Second Installment of #LeadHerWay Empowers Young Millennial Women To Take Action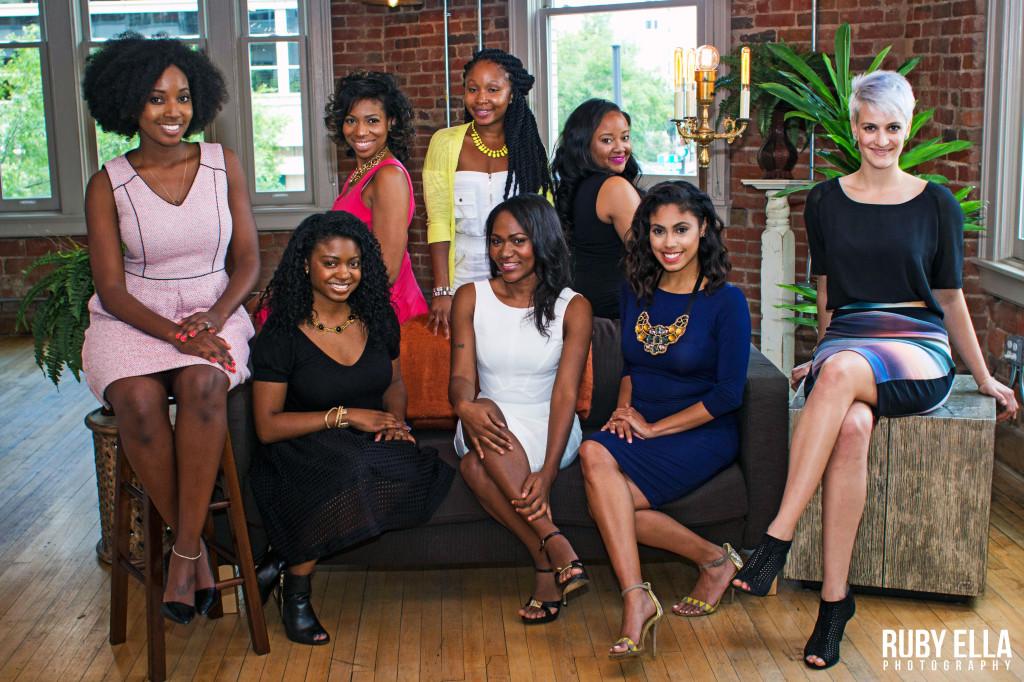 The speakers from Lead Her Way 2015. Photo by Ruby Melton
Empowerment and inspiration are two things I'm always seeing. They fuel my ambition and will to achieve.
Since moving to The District four years ago, I've had the opportunity to attend many conferences geared toward empowering young professionals to live their most fulfilled lives. Specifically for young professional women, the number of organizations, coalitions and associations continues to grow as we rise as leaders in the workforce. One the many events that cater to this sector is #LeadHerWay — and in it's second year it did not disappoint.
Taking place in the intimate setting of The Loft in downtown Washington, D.C., the second installment of #LeadHerWay was not only insightful, but left attendees encouraged to move forward and act on their dreams. Her Way, founded by millennial Sherry Williams, looks to provide young professional women with the space to connect, celebrate one another and engage in necessary conversation that uplifts and empowers. With about three dozen women in attendance, the stage was set for attendees to feel comfortable in sharing their stories of trial, triumph and what it takes to lead in their professional and personal lives.
Emilie Aries, founder of Bossed Up kicked the day off by sharing her own personal story of perfecting, performing and pleasing, which led to her burnout at the tender age of twenty-five.
In addition to very candidly sharing how she had to release toxic relationships and situations that weren't beneficial to her, she also shared what she learned from these very vulnerable moments. "Sometimes we can bring ourselves to inflection points and other times they find us," Emilie said.
Article continues below advertisement
"We must be able recognize life's inflection points and make choices accordingly." The final thought that stuck with me was that we must be able to shift our thinking from past performance to potential. Yes, we might have done terribly in a previous position, but we can't hold that against ourselves forever. We have to keep moving forward and remain open to failure on the road to success.
Emmelie De La Cruz founder of The Branding Muse started her presentation with an ode to Beyonce, playing the song "Run The World (GIRLS)" before speaking on what it takes to establish your digital footprint.
Throughout her presentation, Emmelie debunked five myths as they relate to women in entrepreneurship and shared how it is possible to balance both "Boardroom Betty" and "Trap Queen" personas.
"When it comes to sharing my life on social media, I'm always certain to provide balance but most importantly authenticity," she said. "Yes, I am obsessed with Beyonce and a true selfie queen, but I know that my followers love inspirational quotes so I make sure to I'm paying attention to what they like too."
A video posted by Emmelie De La Cruz (@emmeliedelacruz) on Jun 6, 2015 at 9:24am PDT
Article continues below advertisement
The final thought that stuck with me was Emmelie's acronym for "TEAM" – Traffic, Engagement, Access (this can be mentors, resources, ASKING for help) and Money (because you have to spend money to make money!) Each of these things are essential to building a strong, recognizable personal brand.
During the networking lunch, attendees had the opportunity to connect and learn more about one another. Usually at events like these, attendees are focused on eating their lunch and catching up on any missed text messages, but it was so refreshing to see young professional women gliding across the room eager to strike conversation. Moments like these give you the opportunity to not only widen your personal circle, but to discover what things you have in common with new people.
After lunch, we had the opportunity to learn how to financially prepare for entrepreneurship from Tonya Rapley of My Fab Finance and how it's possible to "Fire Your Boss!" from Raevyn Jones . Both ladies provided amazing insight on the importance of planning, preparation and never losing sight of your dreams.
The day ended with an interactive panel featuring entrepreneurs Patrice Cameau, Britney Henry and Her Agenda's own Rhonesha Byng. Each of the ladies shared their personal stories of how they've learned to thrive in the world of entrepreneurship.
Personally, it was great to hear each of these young women share their lessons learned, but more important how fearless they were in putting themselves out there. "You have to make yourself discoverable," Rhonesha said.
"Journalists are always looking for stories, so you must make sure that you're connecting with them authentically and building relationships."
From understanding the power of social media, to knowing how to tell your story clearly and in a timely fashion, these ladies shared amazing insight that left all attendees ready to get to work.
Overall, I enjoyed the connectivity that was shared throughout the day and the encouragement from each of the young women that I met. My attendance at this event couldn't have been more timely and will now "earn my distractions" in order to get the necessary work done.
As Sherry always says, "there's power in follow through," and #LeadHerWay2 was definitely a testament of hard work, dedication and keeping faith in your dreams.