Senator Kirsten Gillibrand At Ozy Fest: 'We Are So Poised To Fight Harder Than We Ever Have Before'
What happens when you put Katie Couric in the room with Dr. Jill Biden, Samantha Bee, and Senator Kirsten Gillibrand? No – this isn't a riddle. This is Ozy Fest.
If you haven't heard of Ozy Fest yet, you're going to start hearing about it a lot more in the future. Only on its second year and described as TED Talk meets Coachella, Ozy Fest is a one-day summer festival held in New York City's Central Park that brings in headlining politicians, entrepreneurs, musicians, media mavericks, academics and personalities to talk about the future in given industries and realms within American culture.
Names such as Baohaus' Eddie Huang, Dr. Jill Biden (and Joe too!), Ru Paul, Katie Couric, and even Jason Derulo made appearances at the festival to lead discussions around topics like cultural assimilation, sexism in Silicon Valley, how they built their businesses and even the 2020 election.
Below you'll find five of the premiere women who spoke at the event, and the topics they spoke to.
Katie Couric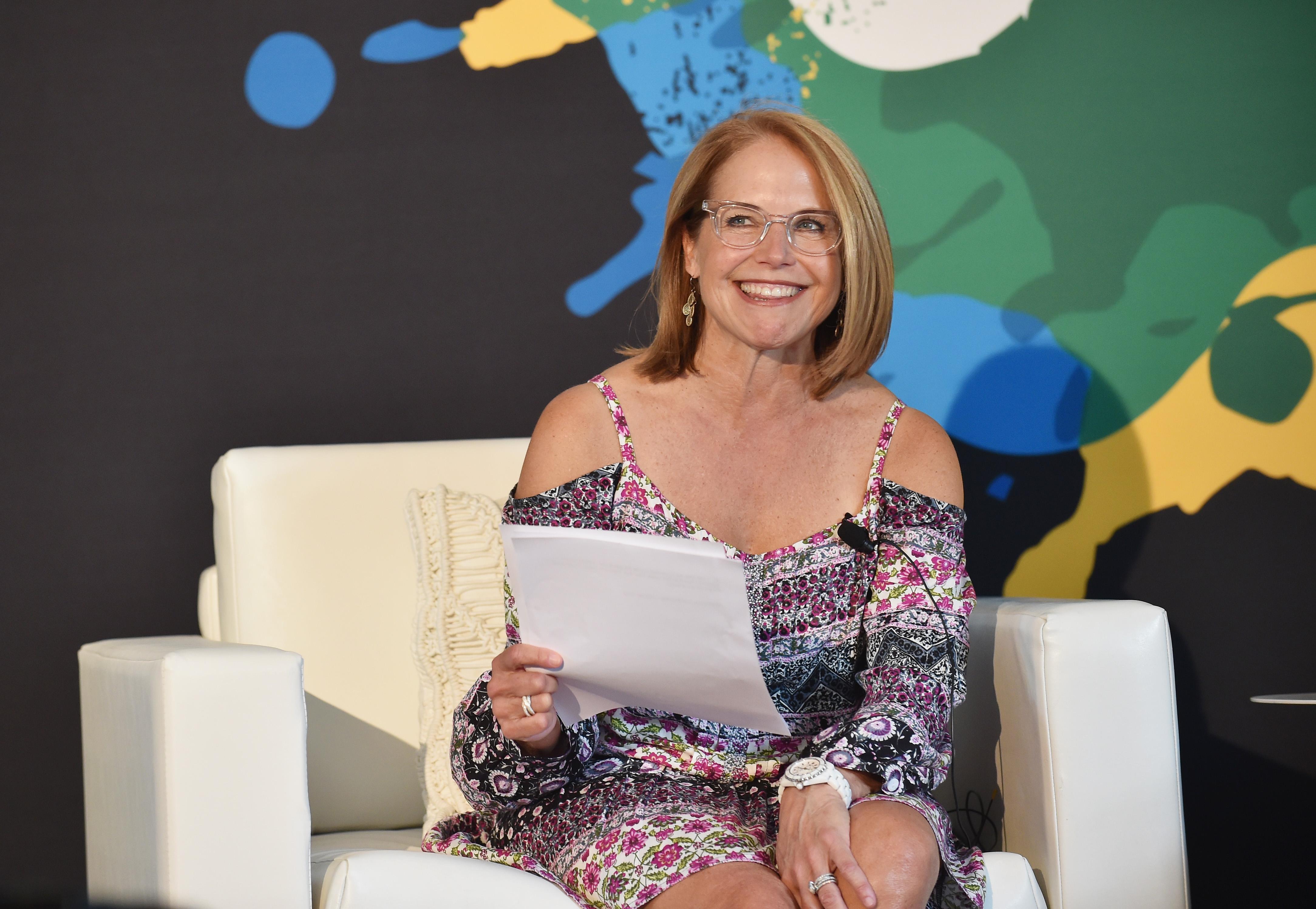 Without a doubt, no one at this year's Ozy Fest had a cooler job than Katie Couric, who made the stage rounds interviewing everyone from Samantha Bee, to Dr. Jill Biden (and briefly to former president Joe Biden too). As founder and CEO of Bumble – Whitney Wolfe – stated during their interview when Couric passed her own mic to the young entrepreneur, "I can't believe this is happening."
Article continues below advertisement
Wolfe's quip was in response to getting to share a microphone with American's long-time journalistic leader. But it was fair to say the rest of the audience felt completely privileged to be sitting in on the media mogul's intimate and futuristic-directed discussions that Couric led on women in tech, business leadership, politics, the media and of course, the 2020 election. In fact, each of the women listed below had the opportunity to sit down with Couric, and the discussions that followed were just that good.
Dr. Jill Biden
"I'm Jill's husband." That was the way former Vice President Joe Biden introduced his wife Dr. Jill Biden to the packed crowed inside the Town Square Stage at Ozy Fest. Dr. Jill Biden is an English professor at Northern Virginia Community College and a Chair of the Save the Children's Board of Trustees. She covered a variety of topics with legendary journalist Katie Couric, including the Biden's mutual work on the Biden Cancer Initiative to raise awareness and funds for cancer research. Similar to the way polio and the mumps were eradicated, the Biden's hope that funds will lead to vaccines that can cure forms of childhood cancers. Much of the Biden's drive for this work stems from the cancer battle of Joe Biden's oldest son, Beau, who died two years ago from the disease.
Article continues below advertisement
Jill Biden also spoke to foreign policy, community colleges, and the lead up to the 2020 push for Democrats to take back the Senate. When asked her opinions on Donald Trump, Dr. Biden responded that she and the former Vice President have remained quiet in the hopes if giving the new administration a chance to succeed.
"We don't agree with the current administration," she says, "but we continue to push forward."
Bumble CEO Whitney Wolfe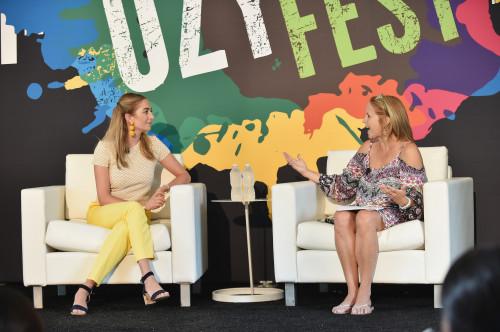 Whitney Wolfe is every bit the part of a millennial gal's life goals. After co-founding the app Tinder and leaving the company in a swirl of controversy and negative attention that attached her character, Wolfe decided to own both her personal and professional narrative. In this moment, the seed for Bumble– a "Sadie Hawkins" dating app where women get to make the move – was planted.
Article continues below advertisement
According to Wolfe, the company Bumble was founded on the premise that kindness should be the guiding behavior online. Aptly, Wolfe also built her small empire on a cultural ethos that embraced acceptance and inclusiveness. "I built a culture I wanted to see in the future," Wolfe said. Wolfe also spoke to the culture of technology, which has most recently been exposed for the obscene amounts of sexual harassment women face. Wolfe encouraged women to pursue these opportunities in spite of the fear they may face, and championed women within the field to help other women: "It's on the women who have the opportunity right now to pave the way (for other women)."
Samantha Bee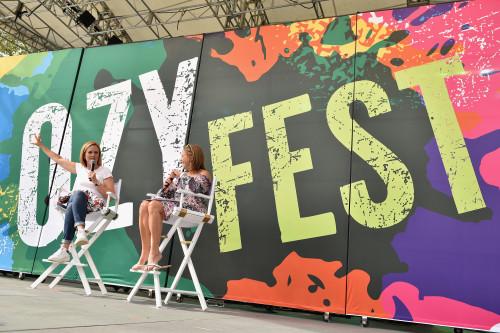 The crowd turned up for comedian Samantha Bee, who spoke to the state of media in politics, the American political divide, and many of her other projects that are currently underway. "It's an incredible experience to share humanity with someone," she said of one of her most recent experiences traveling and interviewing women in various parts of the world. Bee had the opportunity to play both subject and panelist during the festival, previously sitting down for a discussion with Jeb Bush, Mark Cuban and Carlos Watson – a politically dynamic group. At one point, Bee and Bush even had a verbal toss over the actions needed to better improve the American family unit (Bush advocated for two-parent homes, while Bee advocated for maternity and paternity leave).
Article continues below advertisement
Responding to her perceived role in adding to the American political divide through her political comedic commentary, Bee smartly responded that outlets such as FOX News have been using political rhetoric to further the political divide for over two decades now.
While refuting individual responsibility, she did own that her will to create change for the progress of America might make a few people mad, "I don't think there's any special sauce that's going to help anything right now." Bee stated to Couric at the end of her interview, "I want people to keep their healthcare. If that takes being mean, that's fine."
Senator Kirsten Gillibrand
Joe Biden wasn't the only politician in attendance. New York's own Senator Kirsten Gillibrand also welcomed a packed tent, speaking with Couric on a range of topics, including Donald Trump.
"I'd fire him," Gillibrand said in regards to Trump's action of booting out FBI director James Comey and the implication (which Gillibrand admitted, needed to be proven) for Trump's potential obstruction of justice.
When asked if she faces sexism on Capitol Hill, Gillibrand responded, "Is the sky blue?"
Gillibrand then led the discussion into the topic of rape culture within the military, and reforming the system to be accountable for the sexual assaults that take place within the armed forces – a topic she has historically been a firm advocate for.
Gillibrand is considered to be a strong potential front-runner to contend against Donald Trump in the upcoming 2020 elections. While she did not disclose whether she intended on running, Gillibrand offered this insight into the impact and potential of women running in 2018 and 2020 due in large part, to the fallout of Hillary Clinton's 2016 presidential run:
"She put the fire in the belly in so many women to come after her, to run, to win. I feel like we are so poised to fight harder than we ever have before.