She Is The Greatest of All Time: Simone Biles' Record 7th U.S Gymnastics Title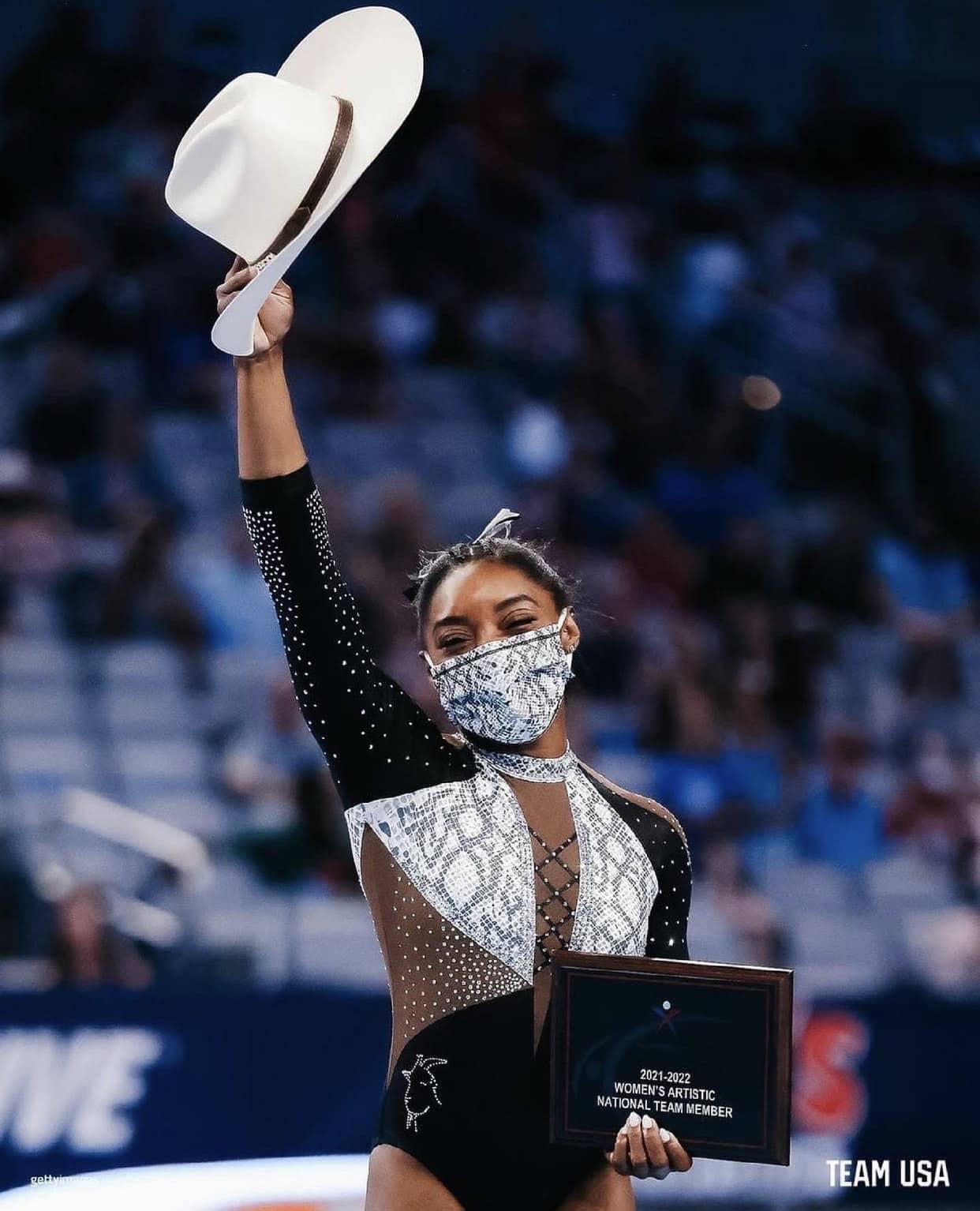 By
Asha Bey
Jun. 8 2021, Published 4:22 a.m. ET
Simon Biles will be dazzling her way to the Tokyo Olympics after claiming her seventh U.S title Sunday night.
Biles breaking history as the first woman to win her seventh U.S all-around Title, certifies that she IS the greatest of all time. Her performances that were delivered so effortlessly included her winning the balance beam, vault events and floor exercises with an all-around score of 119.65.
Biles won her title in a black leotard from her own collection with GK Elite. Catching the crowd's eyes was the symbolic goat embellished rhinestone on her torso. Significant of her being coined the Greatest Gymnast of All Time, but more importantly for believing in herself and inspiring other athletes around the world to be their greatest.
After being forced to take nearly a year off from competing amid the pandemic, people were nervous about Biles' upcoming performance. Biles shared with People, she utilized the extra time to work on the vault, giving her the extra courage to compete it. Leaving the crowd with dropped jaws, Biles' vault performance was so technically advanced making her the only gymnast to ever do it.
"Yeah it's been a lot of fun, but it's been a lot of stress too because there is not only me there's six of us that we brought." Biles told NBC when asked what she will remember the most from her championships.
Article continues below advertisement
She did not disappoint! To watch her perform and compete with such passion was inspiring. At moments during her vault performance, I felt myself at the edge of my seat. Nevertheless, she exuded confidence through her skills and performed flawlessly.
Next in store, Biles is determined to become the first woman to win back-to-back Olympic championships in the Tokyo Olympics.