She Knows Now Summit Shares Advice On Self-Care, Entrepreneurship and Growing In Your Career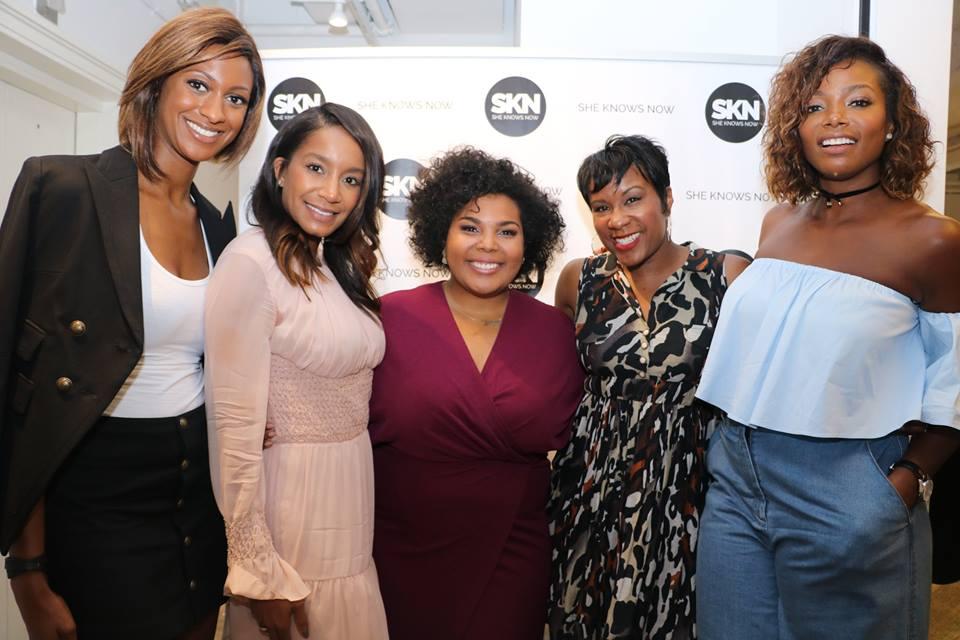 Founder of She Knows Now Tiffany Hardin (center) with speakers and panelists Lauren Malian, Jovian Zayne and Tai Beauchamp.
What if you had the opportunity to meet your future self and get advice from her?
The advice would be invaluable. But since we can't time travel, we're lucky that Tiffany Hardin founded She Knows Now and launched the She Knows Now summit to help us in the meantime. On September 10th, a group of ambitious women gathered in New York City for the inaugural She Knows Now Summit. The one-day intensive workshop, themed The Hero's Journey, focused on training aspirational women who have answered the call to pursue entrepreneurial projects.
During the event, panelist and mentors from groups such as Levo League, Mass Appeal, The Creators Project, Laundry Service, The Jam Stand, Black Girl in Om, Verizon, Trill Yoga, and Rocnation, shared stories of inspiration, lessons, and advice about self-care, entrepreneurship, and career growth.
Article continues below advertisement
Here are just a few of the nuggets of wisdom shared by the accomplished group of women:
When Your Family Doesn't Support Your Passion
"There is a family you're born with and the family you create. Find groups of people with similar interests and go to events and network. Your own truth needs to supercede what your parents say. They're most likely just scared for you. They do care about you."

On Starting Something New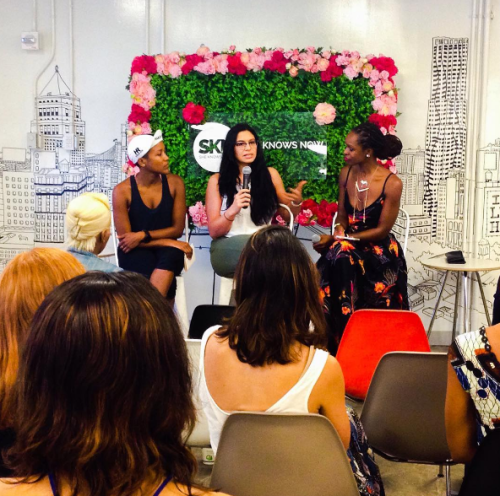 Article continues below advertisement
"Everyone expects to start something and immediately be the expert. That's not how it happens. Just come. Just show up and throughout the process, you'll learn the things you need to know."
On Maintaining Your Network
"Take the time to reach out to your contacts regularly. Social media makes you feel like you are in someone's life. You're not. Send a message to a few people in your contacts every weekend and just offer your help or plan to meet up."
Content Producer, Laundry Service
"Followers do not equal dollars. Do not pay for followers online. Just take the time to do the work and build the following. That's how you turn followers into dollars."
"I'm a fan of calculated risks. Quitting your job when you have no plan can be very stressful. Know that your job, career, and passions can all coexist. Allow your job to serve a purpose in your life. Having a job while you pursue your projects, will take away the stress of being forced to sustain yourself on your passion alone."
"Sometimes your skills and abilities can get you off track. You look at others and say, I can throw a better event than her or I can do this better. Just because you can do something, doesn't mean you should. Do things because you want to do it and not because you can. Take a minute to step back and decide, is this something I want to do? Is this a part of my personal mission?"
Article continues below advertisement
"Whatever obstacle you find, address it and confront it. It's the moments of doubt that you learn. Ask what do you have to do to be taken seriously. Ask for help and believe in yourself. The best way to alleviate doubt for me is to meditate. I try to create a space to just listen to myself."
Content Producer, Laundry Service
On Being A Woman In The Workplace
"Take ownership of your ideas by level setting and communicating what is okay to management. It is your responsibility to check people by communicating and making sure people understand what your values are."
Editor-In-Chief, The Creators Project
And finally, the summit was beautifully wrapped up with words from the organizer, Tiffany Hardin, a marketing executive and entrepreneur, on being your own hero.
Article continues below advertisement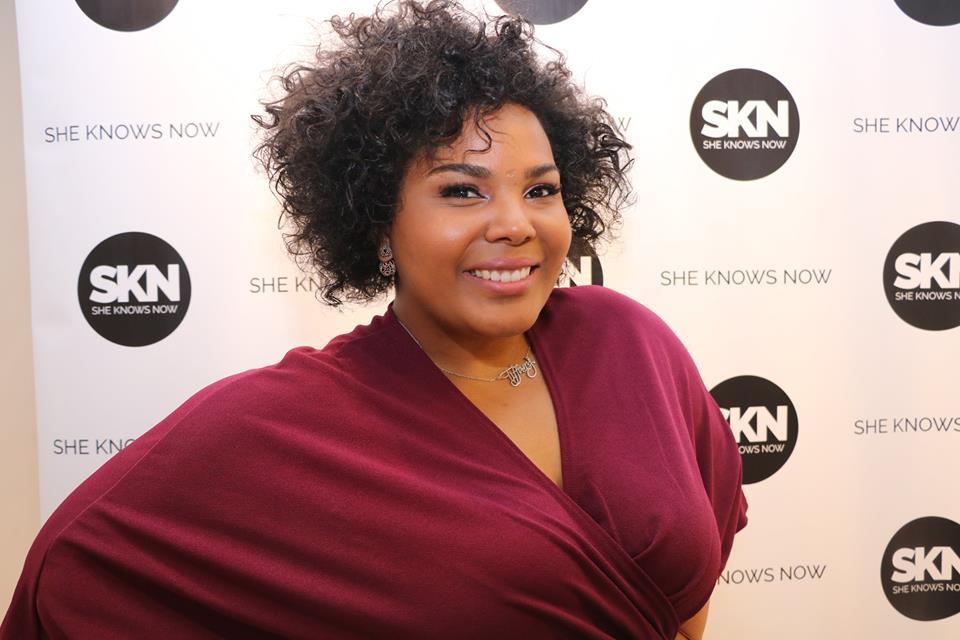 "Tell people your dreams and goals because friends won't let you fail. When you decide to do something, let your friends decide to help you with that because what you're doing is not just for your journey. Your journey is not only meaningful to you, but the people who see you and the people who are proud of you."
[photo credits: She Knows Now Facebook + Instagram]