Signs A Career In Education Is Right For You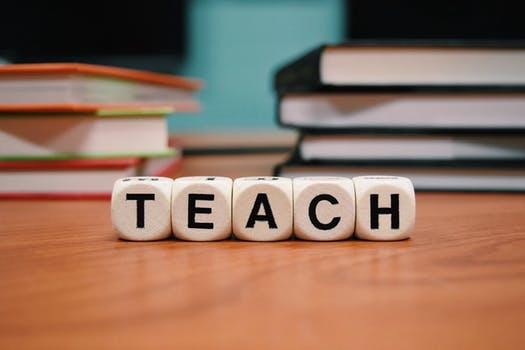 By
Her Agenda
Jul. 26 2018, Published 11:14 a.m. ET
Choosing a career is undoubtedly one of the biggest decisions we have to make. Yes, you can change your career at any moment, but it is always good if you can get it right the first time around. If you are considering a career in education, you may be wondering whether you really have the traits that are required to be a success in this domain. With that being said, read on to discover some of the signs that a career in education is right for you.
You are flexible – A lot of people think that a career in education is appealing because they are only going to have to work from the start of the school day until the end, and they will get all of the summer off. However, if you think these are the only hours you are going to need to put in, think again. You are going to spend a lot of time working at home, marking assignments and planning lessons. You also need to be flexible in terms of the fact that there is no such thing as a 'typical' day in the classroom.
You are results-oriented – One quality that all teachers need to have is being result-oriented. Teachers use all of the tools they have at their disposal in order to give their students everything that is needed to meet or, indeed, exceed expectations. This includes sheer willpower, attention to detail, the latest pedagogical techniques, and informative assessments.
Article continues below advertisement
You can attain the qualifications that are needed – When determining whether a career is right for you, you not only need to consider what you are going to be doing on a daily basis, but you need to think about how you are going to get there. You can take a Master of Education online, or you can, of course, go to university. Either way, look at what is going to be included in the course and find out about the different qualifications you are going to need to acquire before you determine whether or not this is the right choice of career for you.
You are compassionate and patient – The best teachers are kind, understanding, and patient. The latter is a personality trait that you are most definitely going to need if you are to become a teacher. You need to have the ability to put yourself in your students' shoes. You need to be able to imagine what your students are feeling and thinking so that you can effectively anticipate what they require in order to learn and thrive.So there you have it: some of the clear signs that becoming a teacher is the right career move for you. If you feel like the signs mentioned above are relatable to your personality and what you want to do with your life, a career in education is definitely worth pursuing.
[Editor's note: This post is from one of our trusted partners.]