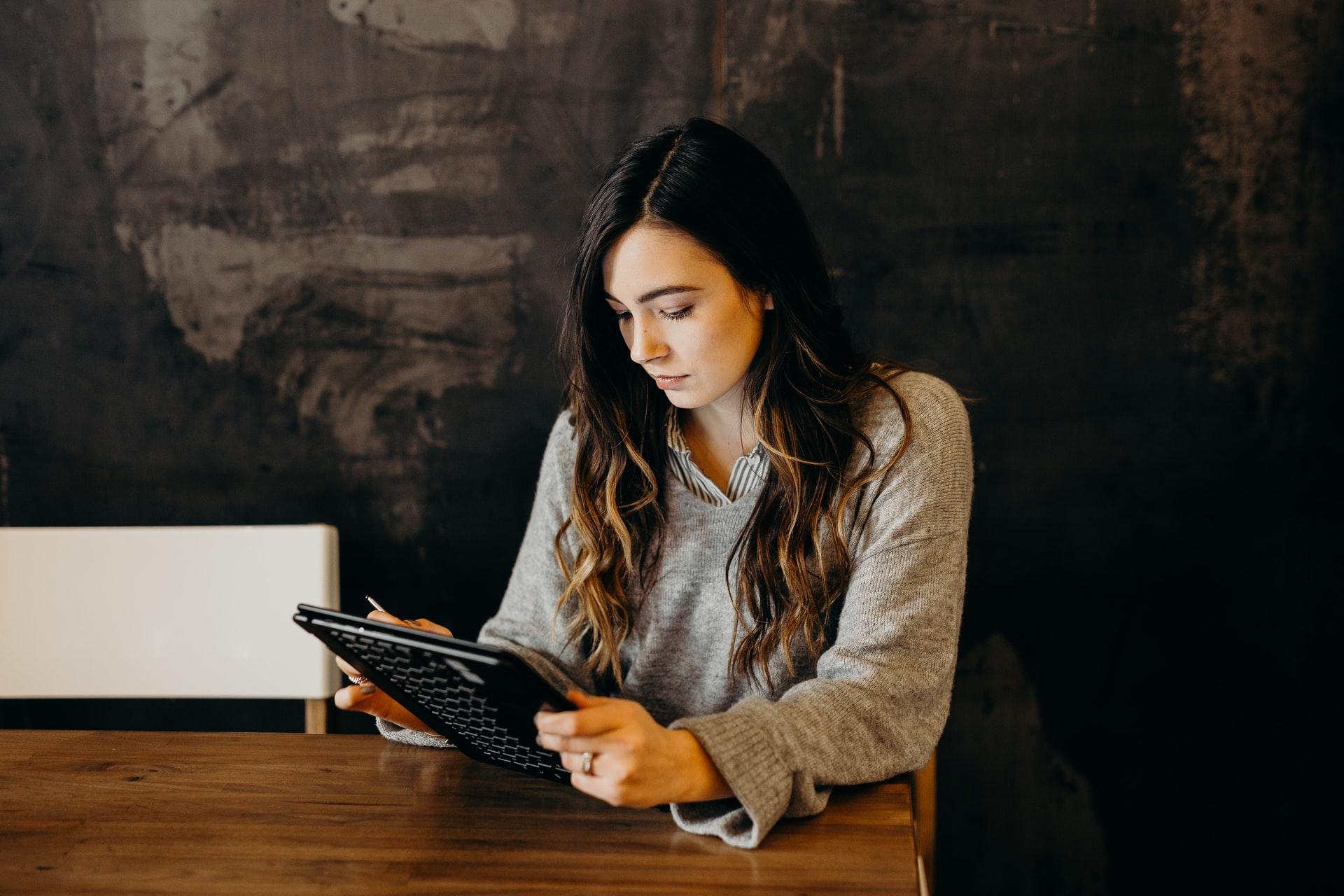 7 Signs A Tech Job Is The Perfect Fit For You
By
Skillcrush
Dec. 31 2021, Published 9:00 a.m. ET
Wondering if tech is right for you? There's a lot to consider, from whether or not there is job growth in the industry to how confident you are that you'll enjoy the work.
Are there opportunities in tech? Yes, most definitely. Job opportunities and job growth in software development continue to boom, even as other industries struggled in the last couple years during the pandemic and global health crisis.
In a recent Wall Street Journal article, Burning Glass Technologies, a labor-market analytics firm, found that from April to November 2020, "hiring for tech positions surpassed all other occupations, even healthcare jobs in New York City, one of the hardest hit parts of the U.S. by COVID-19."
Per the Los Angeles Times, a recent Dice report found that tech jobs saw an average salary increase of 3.6% between late 2019 and late 2020 — a significant jump compared with 2017, 2018 and 2019, when annual increases were less than 1%.
Given the high salaries and growth potential in the tech industry, you might be wondering if a tech career is right for you, in particular. Sure, it's a great idea on paper, but will you actually like working in tech?
There's a lot to consider because there's such a huge variety of careers in tech — from design to front end development, etc. — even for beginners in the field.
Let's take a closer look.
How do I know if a career in tech is right for me?
A few good indicators a tech career path might be right for you include things like:
You like problem-solving
When we asked Skillcrush CEO Adda Birnir how to tell if a tech career is the right choice, she said, "The only thing you REALLY need to know is: are you fundamentally interested in and excited by the world-changing possibilities of technology?"
Article continues below advertisement
She adds, "Technology is touching every single aspect of life, so if that is something that interests you and makes you want to learn more and participate in designing how technology works, then tech is for you!"
If you want to learn more about tech, but are worried about whether or not you can learn the skills for whatever reason, take a deep breath — let's take a look at some common concerns beginners in tech have about working in the industry.
You like problem-solving.
You want to do creative and exciting work (and get paid well for it)
You're curious and a lifelong learner.
You're ready for a career change (or you haven't found the right career yet).
You want to work remotely or in a flexible work environment (even without pandemic closures).
You're excited by the world changing potential of technology and want to know more about how it's created.
You want a career that will provide more long term stability and growth.
'I'm Not A Math Person'
If you're thinking, "I can't do this because I hate math," I can confidently tell you that you don't have to be a math person or have a Bachelor's degree or other background in computer science or information technology to be a programmer or tech professional.
In fact, you don't even have to be a software engineer to work at a tech company or startup.
In addition to web development (front end or back end), your technology career options in tech can include design (visual design, graphic design, UX design, etc), and tech-adjacent roles in niches such as tech support, content, marketing, and more.
Article continues below advertisement
Keep in mind that there are technical jobs in every industry, meaning you don't have to work at what you think of as a technology company to work "in tech."
Even museums, non-profits, newspapers, and social justice organizations need to hire designers, developers, data scientists, and more.
Can I make money if I'm not a data scientist, back end developer, etc.?
You may ask, "Can I still make a decent salary even if I'm not working in one of the most in-demand roles — as a data scientist, database administrator, AI engineer, or information security specialist, for example?"
The answer is: Yes! In a 2020 Stack Overflow survey, front end developers in the United States made an average of $110,000 per year while web designers took home an average salary of $57,000. And those are just averages.
Even customer support roles in tech can be great jobs with good salaries. Just keep in mind that tech support roles, where you're helping customers with a technical product, might pay more on average than general customer support roles. And support roles in general might pay more at more technical companies with a lot of capital.
Article continues below advertisement
Technical support specialists in Los Angeles, for example, make an average of $53,709 per year, whereas a customer support specialist in Los Angeles makes an average of $47,057 per year, according to Glassdoor data.
In addition, Glassdoor reports that a customer support specialist at Microsoft makes an average of $61,835 to $67,636 per year, whereas a customer support specialist at Kaiser Permanente makes $47,207 to $53,100 per year on average.
There's a huge range of available jobs and a huge range of salaries you can get for design and development work at different companies or as a freelancer.
Adda reiterates,"There are so many ways to work in tech, or work with tech outside of the tech industry. I truly believe there is a place for every single person who is interested in technology to find the perfect job and place for them to participate in this great human driven technological revolution."
'I Feel Like I Won't Fit In'
If you're interested in tech, you can find a place in the tech industry. Unfortunately, racism, gender discrimination, agism, ableism, and other prejudices are real, and still very much affect the tech world (as they are in every industry) — and may affect your job search and the companies you want to work at.
It's our goal as a company to lower the barrier to entry and provide an on-ramp for anyone who wants to work in tech, especially women, people of color, and other folks often underserved or excluded from the industry.
It was important for Adda that Skillcrush build strong curriculum in web development and design because "our goal is for our students to get a seat at the table — [in] our experience, these web development and web design tracks provide the perfect onramp to what is truly an unlimited number of future options in tech."
This article originally appeared on Skillcrush.