Simple Side Hustle Ideas For New Entrepreneurs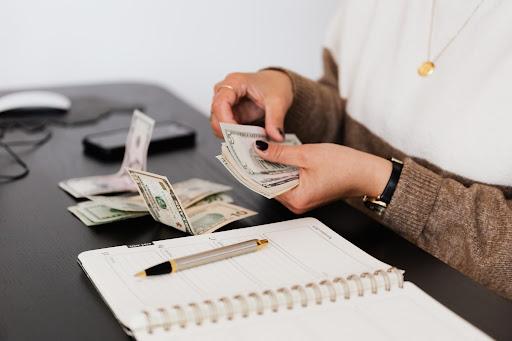 By
Her Agenda
Sep. 16 2021, Published 12:21 p.m. ET
Whether you're getting tired of your 9 to 5 and crave more control over your career or you simply feel as though you're not currently making a salary that you're content with, then pursuing a side hustle might just be the ideal option.
Thankfully, there are a range of side hustle opportunities that don't require an enormous range of skills or materials, meaning any individual from whatever walk of life will be able to profit without too much stress and struggle. So, if you'd like to find out more about which side hustle options you can pursue today to help increase your wages and change the trajectory of your career, then simply read on to uncover a variety of different pathways that you can research now.
Blogging has seen a dramatic increase in popularity during the last decade, as millions of individuals are now using the web to make their money! Fortunately, it can be super easy to build a blog in the modern world, as there are so many templates and platforms that you can make the most of to skip over the more technical aspects of your project if you don't have the knowledge to code confidently. All you need to write a good blog is an interesting topic that you're educated on and a creative way with words, as you simply have to write out inspiring content that readers will enjoy and subsequently come back for more. You can cover almost any topic that you like from home baking to online business development, so take some time to think about which areas you might be able to specialize in to build a brilliant blog. Once you've established your pages online, it's time to figure out how to generate an income. You can start by renting out advertisement space in your header or sidebars, and even put out a notice that you're ready to accept sponsored content and other brand deals to get the ball rolling.
Become A Reseller 
Reselling is a career choice that can provide you with a healthy income without the need to work an excessive 40 hour week, as it's a super-efficient and effective way to generate some cash without any tools or materials to help you. A reseller is someone who purchases an item (whether this is with their own money or a customer's) so that it can be 're-sold' for a much higher price tag. This can be done in almost every market area, whether you want to sell designer clothes or vintage furniture, but you need to have a keen eye for potential profit to pursue such a side hustle pathway. If you don't think you have what it takes to spot a bargain that has real potential, then perhaps learning how to set up a ecommerce or dropshipping company might be the ideal pathway to explore. Dropshipping means that you wait for a customer to place an order with you before you go out and buy the item they have requested, so you don't even need any business premises to store any stock! The main struggle that comes with reselling or dropshipping is the act of finding customers who are willing to buy your items, so don't forget to channel some of your efforts into marketing your small business, too.
Article continues below advertisement
Be A Local Hero 
If you want to pursue a side hustle that's a little more personal and perhaps can provide you with an emotional reward more than a financial payout, then becoming a local hero might just be the choice to make. There are bound to be so many people in your local area that need help with something, whether it's an elderly lady who is unable to do her shopping or a disabled individual who doesn't have the ability to mow their lawn or complete certain housework. Offering services such as dog walking, gardening, basic housework, and other similar basic tasks will make you far more popular than you might expect, as people from all walks of life fail to make time for a variety of tasks that they are more than happy to pay someone else to complete. Just make a few leaflets or business cards that detail which kinds of activities that you are happy to complete, and post them through local letterboxes whilst attaching them to community notice boards and other similar platform's to make sure every person knows that you're ready and waiting to offer a helping hand.
[Editor's note: This article was produced by one of our trusted partners.]