Singer Ariana Grande Lets The World Know She's NOT HERE For Double Standards or Misogyny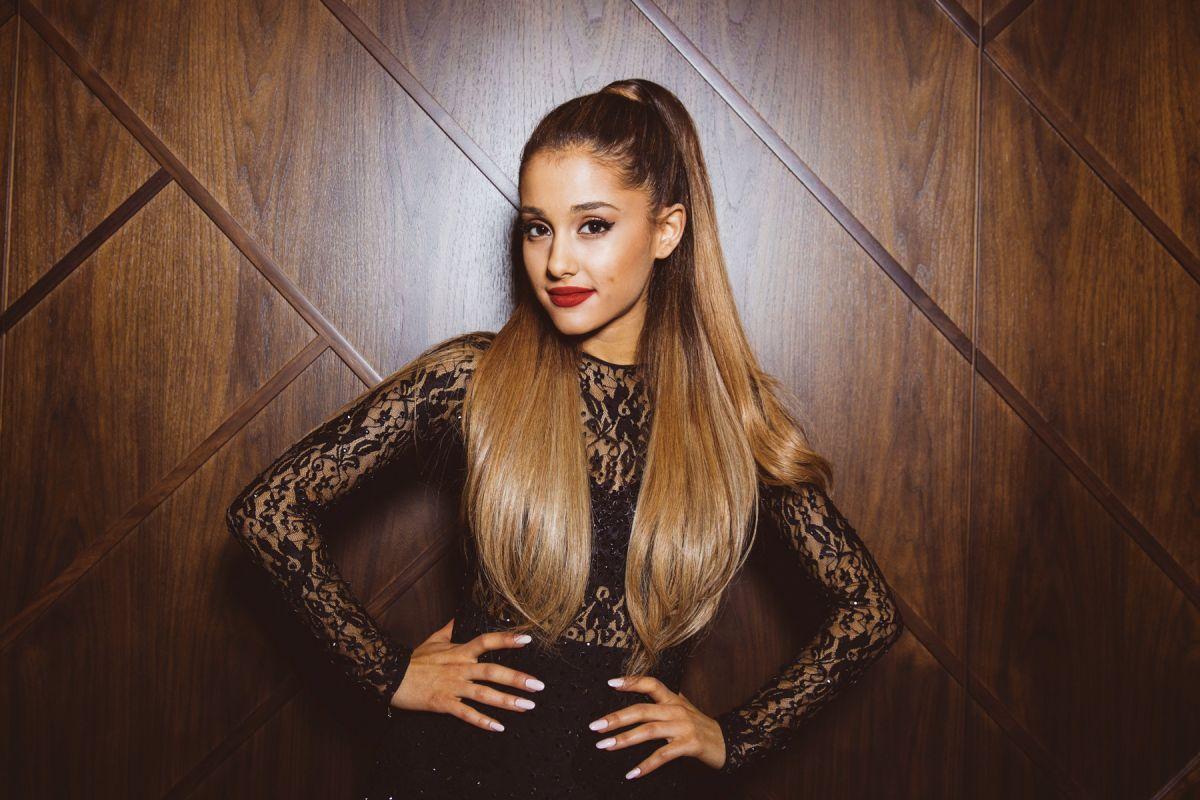 Ariana Grande penned an important essay letting the world know that her value is not determined by her proximity to or relationship with a man.
"I want people reading this to know that they are more than enough on their own," she wrote.
The 21-year-old singer posted the note to twitter in response to a quote that's been attributed her saying, "I'm not Big Sean's ex, I'm not Niall's possible new girl, I'm Ariana Grande and if that's not interesting enough, don't talk to me." The quote fostered a lot of discussion so she shared a longer response to twitter to clarify her statement and give us insight into her thoughts on double standards and misogyny.
Check out her full note below: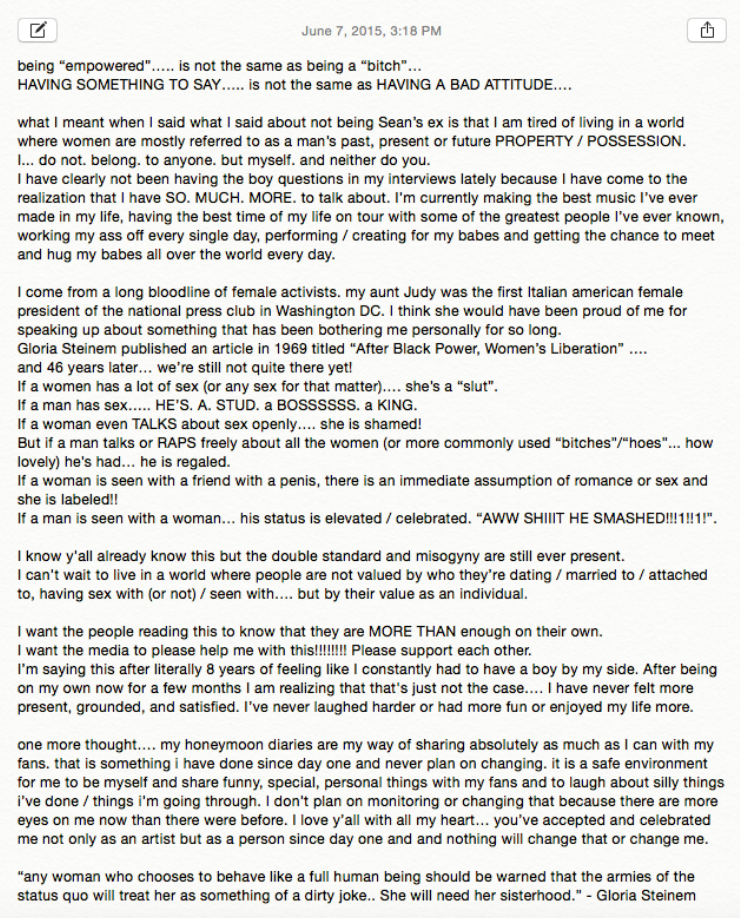 It's sad that in 2015, discussions like this are still taking place. Her Agenda does not cover celebrities often, however, when someone of Grande's status and influence shares thoughts on feminism, sisterhood and double standards it helps shine a light on a still ever-present issue. Moments like this also enlighten her young fans, a new generation of women who typically would not be exposed to messages like this or read about the legacy of feminism and the work of Gloria Steinem.
We applaud Grande for not being afraid to voice her opinion as an empowered woman with a platform — and using that platform to call attention to an important issue.